iTunes is a great application for Apple users, but at times it can be frustrating to use, especially when it throws up errors that you just don't understand. For example, iTunes sometimes asks "Enter the Password to Unlock your iPhone backup" when you have not set a password in the first place. This is not an serious problem, but it can be extremely irritating when you are in a hurry to restore from a backup.

In such situations, there are a few things that you can try. However, not all methods are guaranteed to work. There are several freeware applications that you can use, but there are risks involved. For example, the software that you download and use may not be secure, or it may not have been updated for a really long time. That means your pretty much using out-of-date software. In the worst scenario, your data may get corrupted or completely lost in the process, and that is not something that you would like happening to you. Nobody wants that, right? Before using third-party software or apps, please use try the following password suggestions first:
1. Simple Password like 0000, 123456, admin, abcd


2. Apple ID password


3. Computer login password


4. iPhone Lockscreen Password


Solved: iTunes Asks a Password to Unlock iPhone Backup that You Never Set
If you want to avoid all those problems and headaches, then what you need is a premium software that is reliable and trusted by thousands of users around the world. Introducing PassMoz LabTunes, one of the most sought-after software that can not only resolve the backup password issue for iTunes, but can take care of several other problems that iTunes and Apple users regularly face.
Here's a stepwise description of how to use this software to full effect:
Step 1

Download and Install iTunes Backup Unlocker

First of all, download the setup file and install the software on your PC by following the on-screen instructions.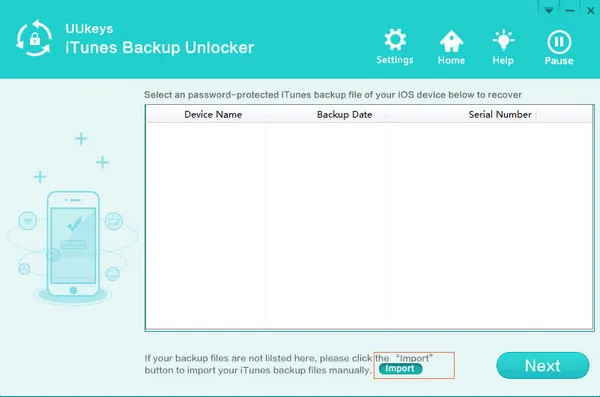 Step 2

Add iPhone Backup File

Next, launch the program and select the backup file that you would like to remove the password for. It is very likely that you will have more than one backup files, so make sure you pick the right one. Now click on "Next".

Note: If the program was unable to find the right backup file, it is possible that no backup file was created. In such cases, you will need to import a backup file for iTunes. However, we are assuming that you already have a backup file for which the password has either been forgotten or was never set.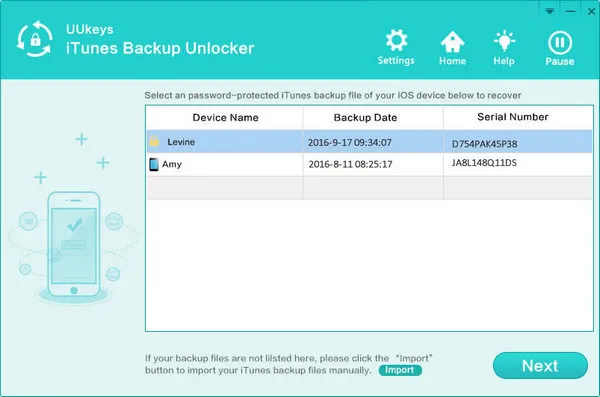 Step 3

Choose an Cracking Algorithm

In the third step, you will need to pick the type of recovery that you want to use. You can either choose "Brute Force" or "Brute Force with Mask Attack". Since you did not set a password, you can use the brute force method.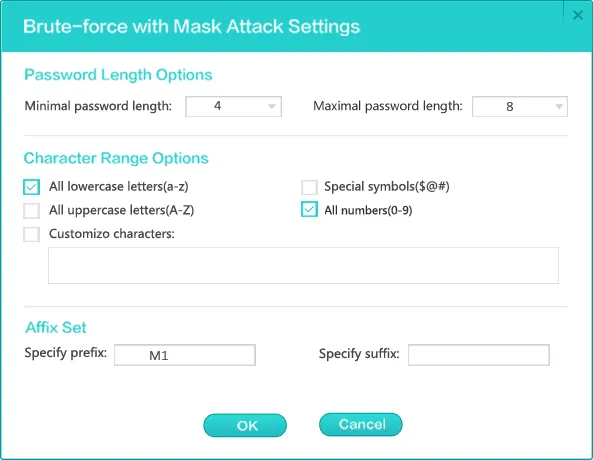 Step 4

Unlock Password from iPhone Backup File

In this step, you have the option of engaging your computer's GPU and CPU resources. If you have an Nvidia GPU installed, then you can change this in the settings panel.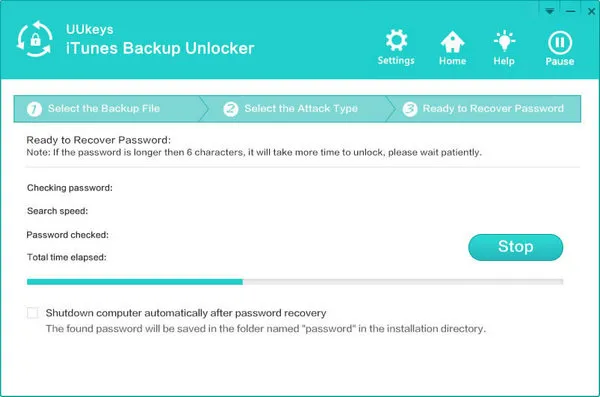 All that remains now is to click on "Ok", and the software will remove or detect the password for the iTunes back up file. Once the password has been identified, you will be able to see it on the software interface. You can now use this password to access your iTunes backup file.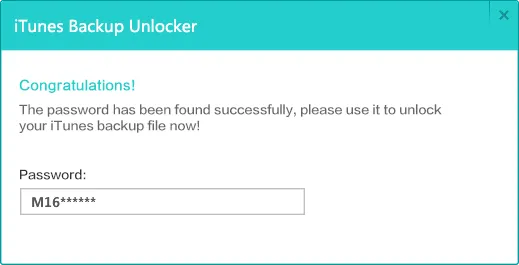 Conclusion:
In several benchmark tests, PassMoz LabTunes has come out on top. It is no wonder, then, that the software is trusted by millions of users around the world. You may find several freeware applications that will claim to do the same job, but once you start using them you will know how difficult they are to interact with. The worst part is that some of them may corrupt your iTunes backup file, or something worse might happen. If you don't want to take that risk, then the only solution is to go for a robust and intuitive software such as this. It's as easy to use as it is affordable, and once you've activated your copy you never have to worry about having your iTunes backup locked again.