iPhone has pretty much taken over the current era which has become a crucial part of our lives. We store almost everything on iPhone like messages, contacts, emails, pictures, music, videos, banking details and so on. Needless to mention, the information needs to preserved carefully. The best option to keep them safe is to create a full backup and keep it in a secure location. Moreover, iTunes allows us to protect backup files with a password so that no one can access it except you. Here comes to a question: how to recover iPhone backup password if you forgot the backup password?
iTunes is very strict with user privacy and hence allows users to encrypt backup file with a password and also decrypt the backup password when needed during restore. Unfortunately, if the user forgot the password, then it is impossible to access the data stored in the backup file as it will block unauthorized access. It can be a disastrous moment if the backup file has precious data that you need to restore.
Fortunately, there are 2 amazing ways to recover iPhone backup passwords even you thought you had never set such a password. It can be applied on both Windows and Mac computers. So, let's have a look on a detailed process of what we are actually talking about.
Part 1: Guess out iTunes Backup Password and Restore iPhone from Backup
This is the most effective way to recover iPhone backup password. Statistics have suggested that 95.6% people actually remember their password after trying out with their frequently used password combinations. Possibly, you are using few passwords and you are not trying all of them. So, first let's make sure to try all the passwords that you can think of, which includes the following:
Default password for iTunes backup: 123456 or 0000

Apple ID Password

Digital code to unlock iPhone

Computer login password

Email Password/Birthday/abcd

If nothing seems to be working then it's time to pull out a professional iTunes backup password recovery tool to get completely remove iTunes backup password without mercy.
Part 2: Recover iPhone Backup Password via iTunes Backup Password Recovery Tool
PassMoz LabTunes is the ultimate way to recover iTunes backup password. You don't have to remember anything, just install the powerful iTunes backup password recovery tool and let the program do the magic for you. This type of iTunes Backup Password Recovery is especially designed to crack the iTunes backup password. Most of them are offering the effective techniques to unlock the password. The more powerful the program is, the less time it takes to remove the password.
It is extremely easy to use and needs no technical skills to use this tool. It completely compatible with the latest iTunes version as well as works with all iDevices like iPod, iPad and iPhone.
Step 1

Download iPhone Backup Password Recovery Tool

Well, it's a desktop program. So, first you will have to install it on your computer or laptop. Don't worry, it is well supported by Windows and Mac. So, it doesn't matter what machine you are using.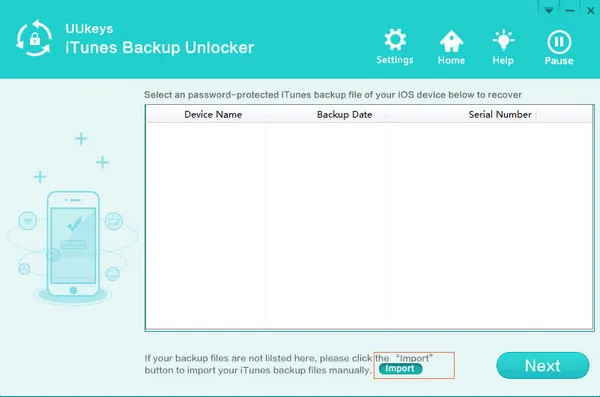 Step 2

Add iPhone Backup File to the Program

Once the tool is installed, open it so that it can detect the iPhone backup file immediately. Choose which backup file you wish to crack if there are multiple backup files. If the backup file is not listed automatically then simply click on "Import" button to add it manually from the local drive.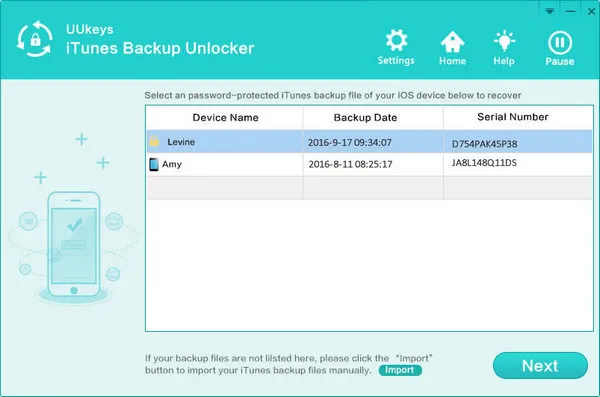 Step 3

Select a Password Cracking Method

Choose the attack mode from the given list. We would recommend to choose Brute-force with Mask Attack so that it can try all sorts of passwords to crack it in no time. Tweak the settings as per your preferences. Remember, the more precise information you input, the faster this program can work.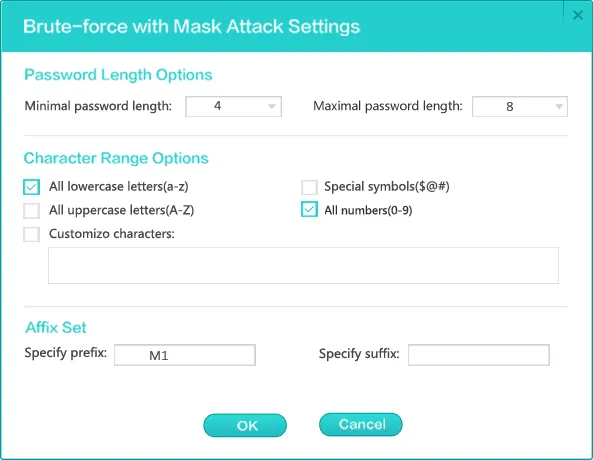 Step 4

Start Recovering Password from iPhone Backup File

Click "OK" button when the setting is completed. Now the program starts to crack the password with the settings. The actual time spent on this task varies from users to users because people are using different password combinations. Please wait and be patient.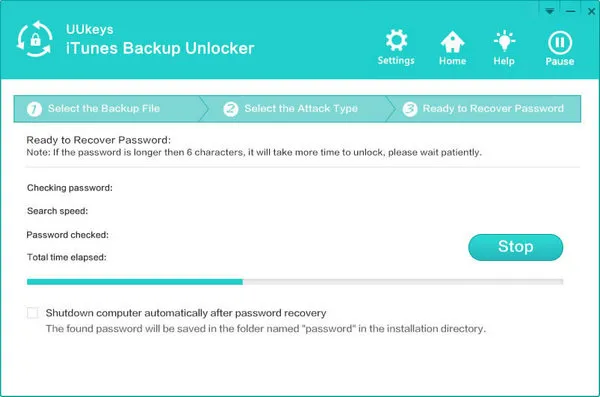 After the password is cracked then congrats, it will show it on the main screen and you have done it. You may now access the backup file by inputting the correct password.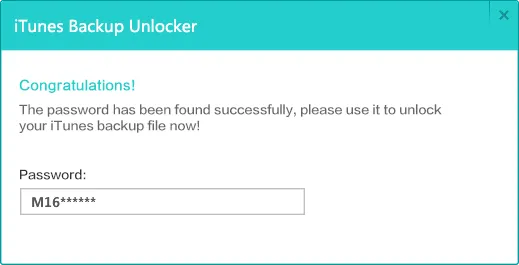 Conclusion:
So, as you can conclude that recovering iTunes backup password is very much possible if you have the right tool. Third-party iTunes backup password recovery tool has helped thousands of millions of users to access encrypted iTunes backup in most desperate times. In the future, try to save the password in a cloud server or write it down in your diary so that you can recover it whenever it is required.