iTunes has an useful feature to encrypt the existing and newly created backup files. It simply means that no one would be able to view or access the backup data without inputting the correct password. It is a great mechanism to protect your private data on iPhone, iPad or iPod. So, if you have encrypted the iTunes backup file with a password and somehow forgot it then this could be a big trouble for you. The good news is that you still have the chances to recover the password by following the tips in below sections.
Please note that first you must try to guess the password as many as you can because there is no limit to try password for iTunes backup file. So, we would recommend trying every possible password before digging into this article. If you have tried everything and still were not able to recover the password then follow these tricks to crack the password of iTunes backup file.
Part 1: Find Forgotten iTunes Backup via Keychain for Free (Mac User Only)
Keychain is a built-in app on Mac computer to deal with password. It saves username and password so you don't need to input the password each time you access an service or app. If you were lucky enough and enable this feature on your Mac, then it is highly possible to find the correct password of iTunes backup file. Keychain works flawlessly with iTunes backup files created from iPhone, iPod or iPad. This method is really conditional and depends on how often you use Keychain. Here are the necessary steps to recover iTunes backup file with Keychain:
Step 1: Go to "/Application/Utilities" and open Keychain.

Step 2 : Type "iPhone Backup" on the top right corner search box.

Step 3 : Double click on the founded result and open the file.

Step 4 : Under the Attributes section, you will find an option that says "Show Password".

Step 4 : Copy the password and dismiss the keychain. Paste this password to unlock encrypted iTunes backup file.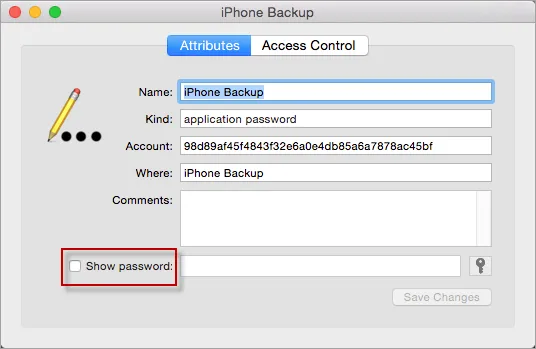 Tips: This method is only available for Mac users who use keychain to store user password. If it was not the case, then keep reading the other tricks in this article.
Part 2: Search iTunes Backup Password from Notes or Apps
It happens to most of us and sometimes we choose to save the passwords in our favorite notepads or pasword recording apps. If that was the case with you then you can find these files to recover your password.
Step 1: Go to the Finder and search for "Password" files.

Step 2 : If any notepad or document shows up then find the password inside the file to recover it.

Step 3 : On the other hand, if you are using an app like LastPass, Dash, 1Password, etc. then try to open that app and input your login credentials.

Step 4 : Then search for the iTunes backup password, click on "Show Password" to reveal the password and write it down. Try to input that password to unlock your iTunes Backup file.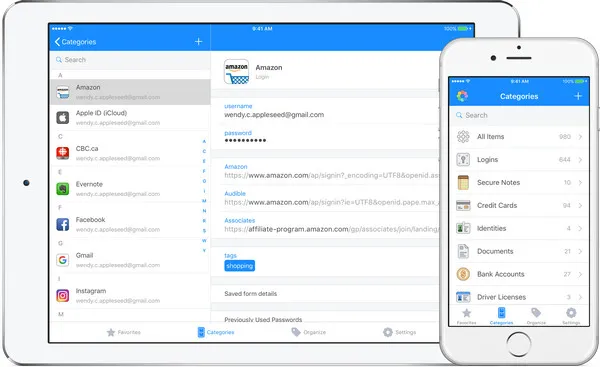 Part 3: Recover iTunes Backup Password with Third-party Password Recovery Tool
One of the most efficient way to crack iTunes backup password is to take assistance from a password recovery program. PassMoz LabTunes is the exact tool that you are looking for at this particular situation. LabTunes is a classsic password unlocking tool that can recover both simple and strong password from iTunes backup file. It works on both Windows and Mac computers as long as you have the iTunes backup file with you. This password recovery program has already 2 built-in attack types and is 40 times faster than any other password recovery programs.
It is extremely easy to use and needs no technical skills to use this tool. It completely compatible with the latest iTunes version as well as works with all iDevices like iPod, iPad and iPhone.
Step 1

Install iTunes Backup Password Recovery Tool

First download the Windows or Mac version of this program to your computer and install it by accepting the terms of services. When you open the program, you can see the man windows from here.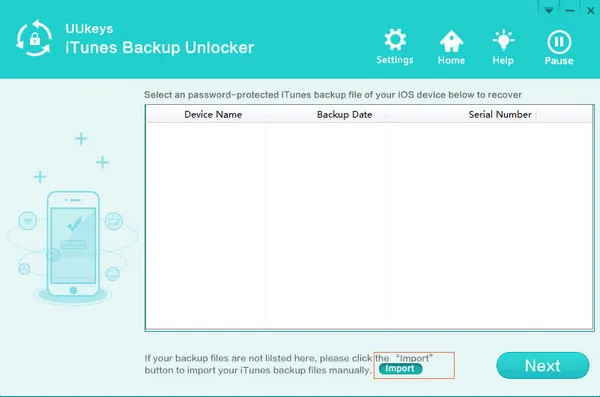 Step 2

Add iTunes Backup File to the Program

The iTunes backup file in default location will be loaded on the screen automatically. If not backup file was found, then click "Import" button to add encrypted backup file to the program. Select the backup file and click "Next".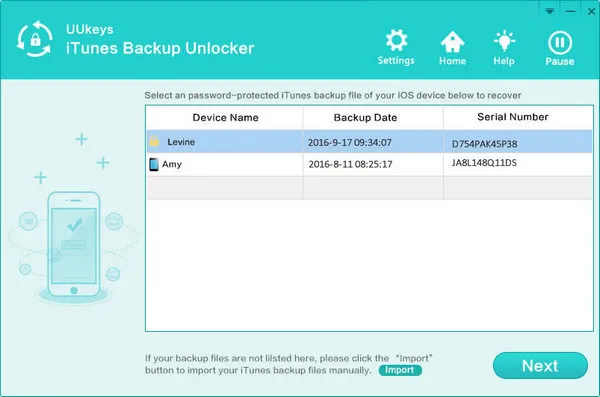 Step 3

Select a Password Cracking Method

There are two built-in password cracking engines with LabTunes. One is Brute-force Attack and the other is Brute-force with Mask Attack. If you knew anything about the password, then choose "Brute-force with Mask Attack", where you can make proper settings like password length, character type, prefix, etc.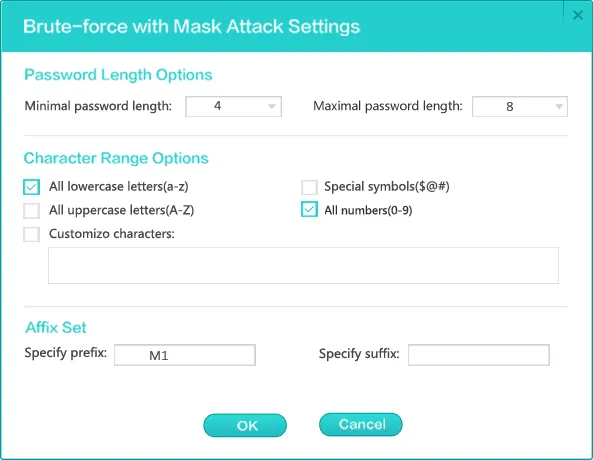 Step 4

Recove iTunes Backup Password

After selecting the password recovery method, the program will start cracking the password with settings you just filled. It will take a few hours to recover the password if it was simple enough. For complex password combinations, it would take more time. Please be patient.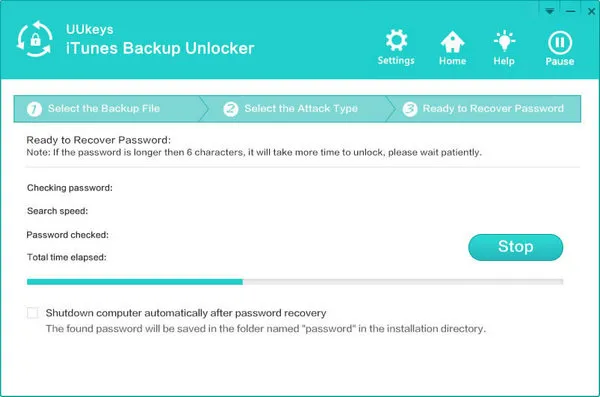 Once the password is cracked, it will show up on the top of the screen and you can copy it in your notepad and use it to unlock the iTunes backup.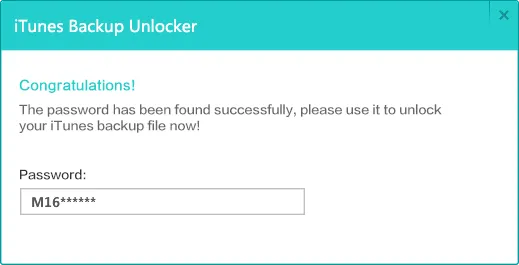 At the End:
In the future, try to write down all the passwords on a piece of paper or notepads so that you can change it even if you forget the password. However, if you fail to do that then you can simply use PassMoz iTunes Backup Unlocker to restore your lost passwords. Please remember to read all the ratings and reviews of any program before choosing them and PassMoz iTunes Backup Unlocker is totally free to try. So, you can go ahead and start using the program right away.