iTunes is a great utility to manage all your data on iOS device, but it's not the most user-friendly tool in the world. There are so many examples of iTunes throwing up all kinds of errors that leave users frustrated and looking for external tools to help solve their problems. One example of this is when iTunes asks you for a password to an encrypted backup file and you don't remember setting it in the first place!
This particular problem can be annoying because even if you didn't set a password the first time, iTunes will probably give you a panic attack when it asks for a password to get your hands on the backup. What makes it even worse is that backups are absolutely necessary on memory-constrained iOS devices. And if you're locked out of your iPhone, iPad or iPod Touch backup, there's not a lot you can do.
But way, there is. Well, if you're on iOS 11.0 or higher, then there's one way that you can easily remove the backup password for your last iTunes backup. Unfortunately, there are some drawbacks to this as well, as described below.
Part 1: Using iPhone 'Settings Reset' to Remove iTunes Backup Password
This is a fairly simple method to remove the password for the encrypted backup done on iTunes, but it only works with iOS 11.0 and higher, as mentioned. Also, if you have older backups that were done on iOS 10, this method might not work for you.
Don't worry about losing any data because when you reset all your settings, it only affects certain customizations like your wallpaper, perhaps your brightness settings and so on.
To do the reset, follow this path: Settings >> General >> Reset >> Reset All Settings. Tap on that. Be very careful not to tap on Erase All Content and Settings because that will be your worst nightmare if you accidentally confirm it in the next step. It's right below the one you want, so watch out for that. If you're a butterfingers like me, then that's a real problem!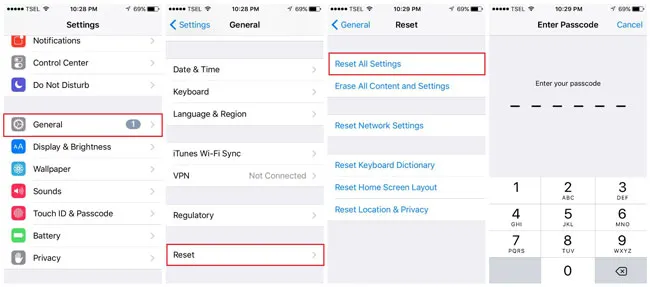 Once you do this, your backup password should be removed, and you should be able to access the iTunes backup without a problem. As mentioned, this method has quite a few restrictions. If they prevent you from using this approach, you can try the next one.
Part 2: Access iTunes Backup without Password via iTunes Password Recovery Software
Another useful method is by using password recovery software such as iTunes Backup Password Recovery. This powerful utility can make things extremely simple and safe for you. Rather than removing the password, it recovers it in case you want to continue using it. It uses complex algorithms and multiple attack methods to recover backup password, and according to user feedback it has the highest recovery rate in the segment.
The new version also supports hardware acceleration via NVIDIA GPUs. Graphics require much more compute power than traditional programs, so GPUs are naturally much more powerful that CPUs. That leverage will make the password recovery process even faster.
The method of use is very simple. Depending on whether or not you remember bits of the password or any of its characteristics, the more data you put in the faster the process will be executed. Using the software itself is an easy process that does not require any technical expertise, as you will see below:
Step 1

Install

Please download and install the software on your PC after downloading it from the original source. Be wary of counterfeit software as this can put you and your data in danger.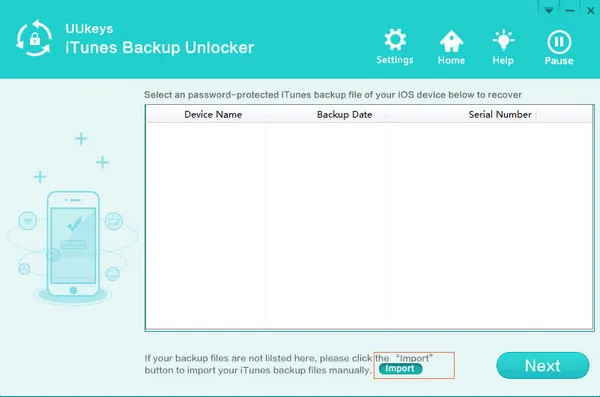 Step 2

Add iTunes Backup File

Now run the program and choose the iTunes backup file to target. Most likely, it will be the most recent backup, but if you want you can choose an older one. The one with a lock icon is the one that has a password on.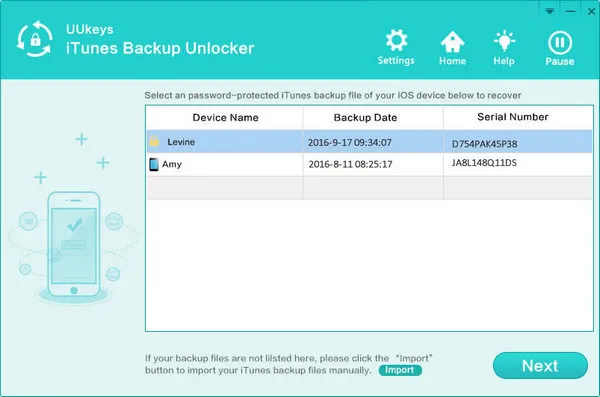 Step 3

Advanced Settings

If you remember anything about the password, then this step is very important. You first need to choose the type of attack to be used in the password recovery process. Brute Force is ideal if you can't remember the password at all. Brute Force with Mask is the second type, and you can use this if you remember anything about your password, like the length, whether you used all caps and so on.

At this point, you can also choose to use GPU acceleration. If your computer doesn't have a supported GPU, then simply choose the number of CPU cores to be used for the process. It is best to run this software at night when you won't need the computer. You also have the option of saving the recovery process automatically every few minutes to a specific location. This log file will help if there's a power outage. You can resume the program from where it left off once power is available again.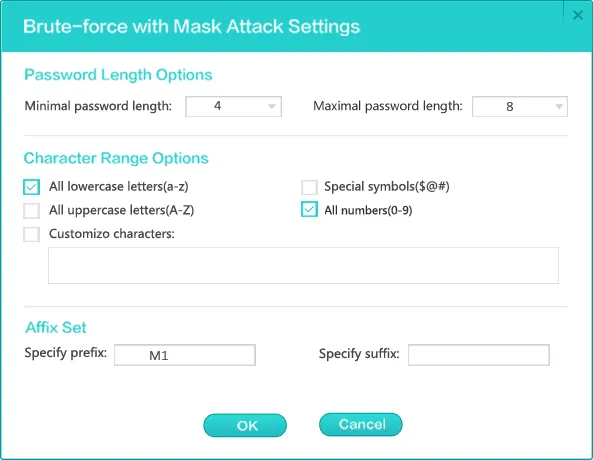 Step 4

Recover iTunes Backup Password

Once these steps are completed, simply press "OK" to begin the recovery process. This could take time depending on the complexity of your password.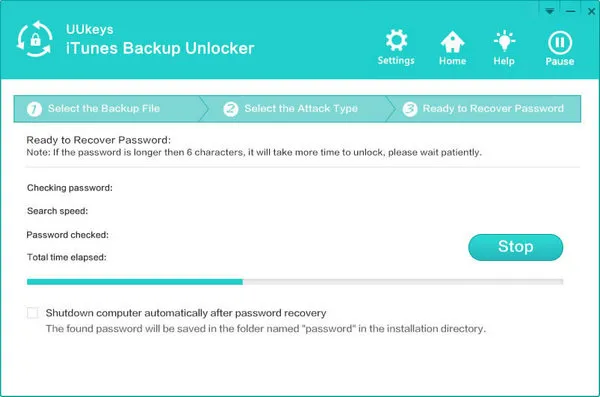 When the password is recovered, you will see an option to copy the recovered password, which you can then use to unlock the iTunes backup file in question and restore the data to an iOS device.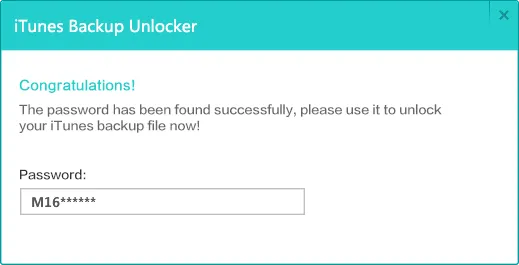 Conclusion:
For iOS 11, the first method will work as long as you only choose an iTunes backup that was created on the same OS version. For all other situations, you can rely on iTunes Backup Password Recovery to do the job for you.