Have you ever come across a situation where iTunes asks for a backup password to restore data to your iPhone but you can't remember ever setting a password in the first place? You're not alone. Several users have faced this issue and have been left confused and frustrated. The really irritating part is that you just can't proceed with a restore until you get past the password. You might also have set a password and then forgotten what it was. If the bad thing just happened, how to remove the encryption password from iTunes backup?
So, how do you deal with when you forgot iTunes backup password? Fortunately, there are a few ways to take care of the issue and remove the password from the iTunes backup file. On the flip side, most freeware is unsuitable because it's old and full of security holes. You don't want to risk compromising your valuable data by using outdated software. The only way is to either look for a free solution that's more reliable than others, or check out a premium tool for the purpose.
Part 1: Can't Remember Encrypted iPhone Backup Password? Jog Your Memory!
First, you can try recollecting it using a simple method. Try all your commonly used passwords. If you tend to use the name of a relative or the name of a place, try that. If it's related to your date of birth, try that as well.
You can also try using your Apple ID or iTunes Store password to see if those work. Or perhaps your iPhone's passcode.
But if none of these methods work, the only option available to you is a premium solution. Here's one we're covering today: PassMoz iTunes Backup Unlocker.
Part 2: How to Remove iTunes/iPhone Backup Password with PassMoz Software
PassMoz LabTunes Premium Tool has a very high rate of success, and it should be able to remove the password no matter how complex or long it is. It works with multiple versions of Windows, and the attack methods for iTunes backup password recovery are in your control. That means if you remember parts of the password or at least its length, the process can be completed much quicker. An advanced decoding technology is employed so your iTunes backup files are all detected automatically and their password structures and types are quickly mapped.
One of the great new features is that the software can now use GPU power to speed up the process by upto 40 times! Here's how to use this simple but powerful utility:
Step 1

Install PassMoz LabTunes

Download and install PassMoz LabTunes to your PC. Launch the application from the desktop shortcut or Start menu. Main user interface is displayed like the following screenshot: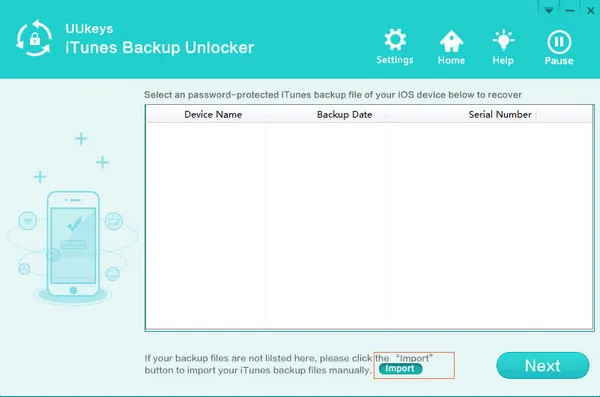 Step 2

Import Encrypted Backup File

On the screen, you'll be able to select the right iTunes backup file to crack. Once you choose the right file, click on "Ok" to proceed. The one with a lock icon is the encrypted backup file.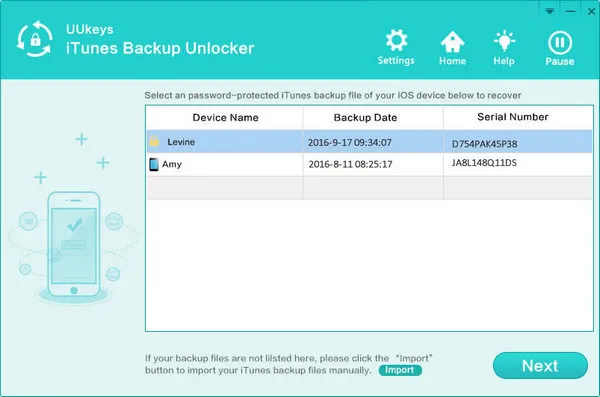 Step 3

Password Recovery Settings

Now, you need to choose between two attack methods: Brute Force and Brute Force with Mask Attack. For the second method, you need to provide any details you remember about the software. This helps it crack the password faster. But if you never set a password, then don't worry; simply choose Brute Force Attack as your option.

Click on "Ok" and you'll see a screen to choose GPU acceleration. The software supports a range of NVIDIA GPUs and Intel CPUs, so pick the appropriate ones. Again, click on "Ok".

Note: If your computer runs slow because of GPU acceleration, turn it off while doing other tasks. There's also an option to auto-save your progress, which we recommend you select in case of interruptions.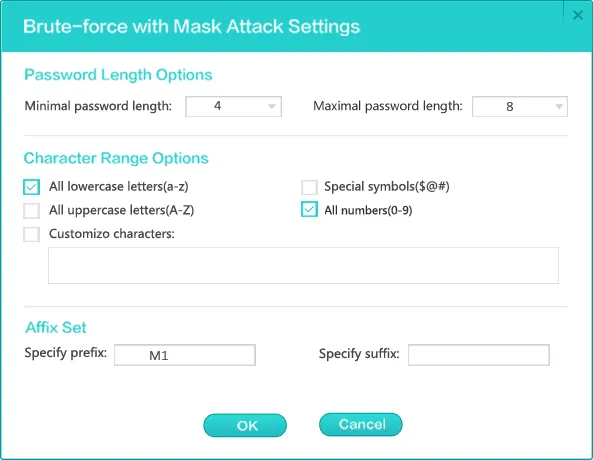 Step 4

Crack iTunes Backup Password and Remove it After Successful Recovery

Click the final "Ok" button to start the recovery process, and depending on password complexity, it'll be done in a relatively short amount of time if the setting was correct.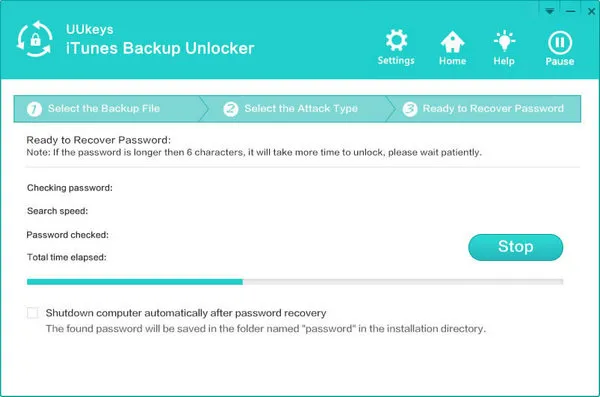 The ideal time to run the program is at night, when you won't be doing any other tasks on the same computer. When the process is complete, you'll see a window displaying the cracked password. Simply copy it and access your iTunes backup as you normally would, but using the newly recovered password.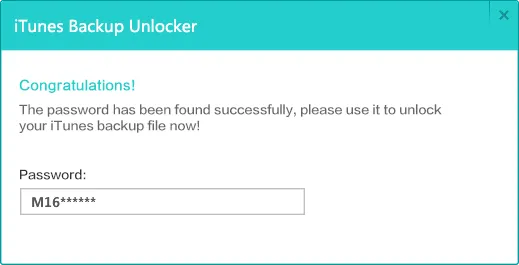 Conclusion:
It is common practice to add an encryption to iTunes backup so no one would see it without permission. At the same time, you should write down or record the password in a place you could easily find in future. For simple password, it is not a big deal becasue you can use software to recover the password. But for strong password, you have to involve a lot of time as well as effort to finally get the correct password.