Cloning hard drive is one of the best ways to make a backup of personal data stored on a computer. This is an essential part if you're doing an OS upgrade or cloning hard drive to a new SSD. There are other ways, of course, but hard drive cloning gives you an easy and quickly accessible way to retrieve valuable data if anything should happen to your original drive.
For disk cloning, the simple-and-paste trick won't work as expected because some of the hidden information or files are not copied and could cause system crash if missing. In addition, the copying process could be interrupted if there two two many files or the folders were two large. For the safety and convinience, disk clone software is needed to make the process less time consuming and comfortable. This article showcases some of the top software to clone a hard drive so you never have to worry about data loss.
NovaBACKUP PC - Fast and Secure Disk Clone Tool for Windows
NovaBACKUP PC, developed by Novastor, is a powerful disk cloning and backup software that can not only help you clone a hard drive, but also manage cloud backups in the same interface. Your data will be encrypted with strong algorithms, which makes it one of the most secure ways to backup your drive to another location.
The image-level backup allows you to clone entire sections of physical drive, but it also offers the flexibility of file-level backups in case that's what you need. The flexibility that this software gives you is tremendous, and you can even set automatically scheduled backups for incremental changes to make sure you never lose even a single piece of data.
Pros:
* Available for local backup and cloud backup.
* Add password protection to backup.
* 4X faster backup speed.
* Recover from hard drive crashes or disaster.
Pricing: | €29.95/PC (Yearly Plan)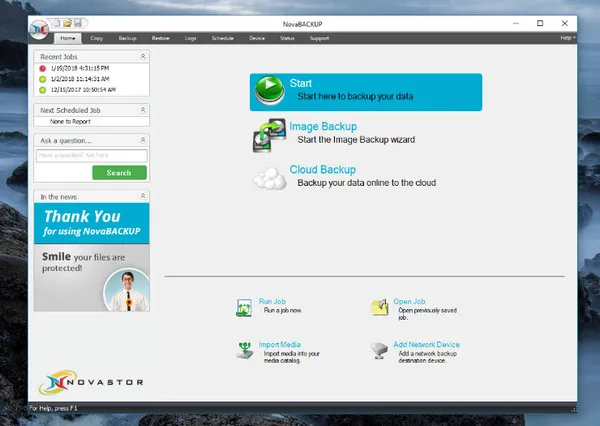 MiniTool Partition Wizard - Clone Hard Drive and Migrate OS to New SDD/HDD
MiniTool Partition Wizard is one of the most popular partition management toolkit but it has everything you need to clone hard drive and copy entire OS to new HDD or SSD. So it is more than a disk clone software. Instead, a lot of useful functions are included to manipulate disk partitions on one or multiple drives.
It will also allow you to convert disks from MBR to GPT and vice versa so you can clone the entire drive or even a full operating system. In addition, it gives you numerous tools to merge and edit your partitions the way you want to. For example, if you want to resize a partition or extend it, you can do that. In other words, in addition to being an ideal backup tool, it will help you optimize your drive and make it more efficient.
Pros:
* Clone Windows OS to new SSD or hard drive.
* Copy hard drive to new disk.
* Recover lost partitions.
* Rebuilt MBR or GPT for booting.
* Recover deleted files on hard drive.
Pricing: | $39/PC (Yearly Plan) or $59 for Lifetime License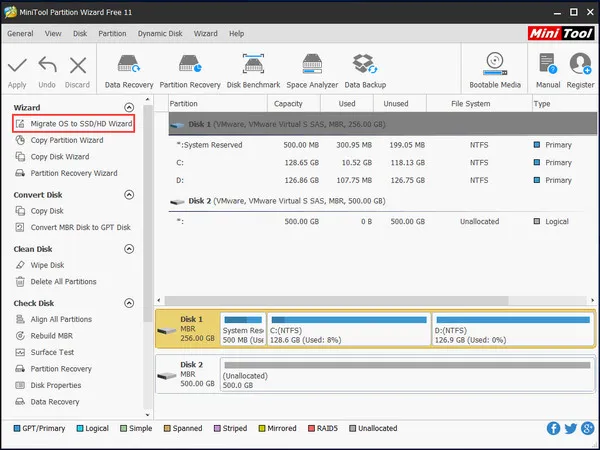 R-Drive Image - Reliabe Hard Drive Clone and Restore Software
R-Drive Image allows you to create byte-by-byte copies of hard drive, making sure that no information is lost in the process. It allows you to clone entire or part of hard drive to different formats such as Iomega Zip or even a physical DVD so you can view the files on the fly. The Copy Disk feature makes its extremely easy to create a full backup of target disk or partion. What's more, it is also able to create startup disk that is not available in other disk clone software mentioned in this post.
The biggest advantage with this software is the quasi-graphical interface that allows you to quickly restore Windows in the event of a virus, hack or any other type of system failure. As with the other tools, it gives you granular options for what to backup, from file-level to entire system. The interface is simple and gives you a great visual view of how your drive is organized.
Pros:
* Create backup image from local drive.
* Restore lost files from existing backup.
* Copy current disk to a new disk.
* Make startup disk for system repair or diagnose.
Pricing: | $44.95 for Lifetime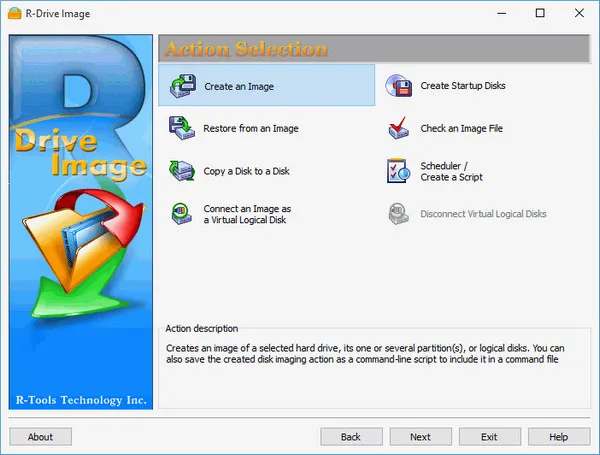 EaseUS Todo Backup Home - Affordable PC Backup & Restore Software
EaseUS Todo Backup Home allows you to create a mirror of a target disk, and offers a wide range of backup options. Essentially as a backup utility, it allows you to clone your hard drive with just one click. That makes it ideal for first-time users or people who don't have any technical skills but need to keep their data safe nonetheless.
The interface is clean and easily navigable, and the different backup and cloning features are clearly laid out in the top menu of the software so there's no messing around with complex settings or hunting for features. It also offers cloud backups so you can save your data to Dropbox, Drive and other services in just a couple of clicks.
Pros:
* Starting price at only $29 for permanent usage.
* Easy to follow user interface.
* Complete backup and clone option available.
Pricing: | $29/PC (No Upgrade) or $59 for Lifetime Upgrade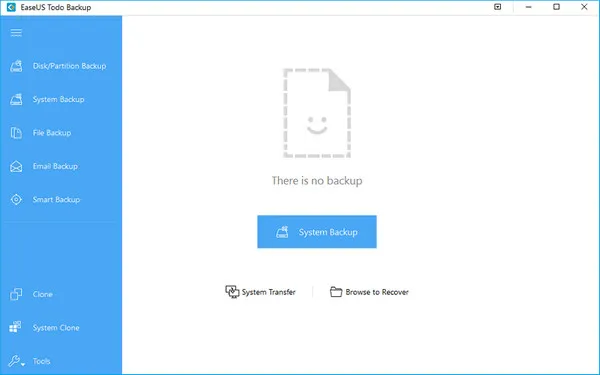 CloneZilla - Free Disk Imaging and Cloning Software
As the name suggests, CloneZilla is a disk cloning or disk mirroring software, and it is intended for professionals rather than newbies. The Server Edition allows you to clone up to 40 hard drives at a time, which makes it ideal for IT professionals. The output image files can be saved to a native location on your desktop or to a server. It is flexible in that you can boot it on UEFI as well as BIOS, and it supports MBR and GPT hard drive partition schemes.
The unique feature of this software is that a single image can be restored to multiple computers, once again making it an ideal tool for deploying multiple machines with the same software tools and environment.
Pros:
* Totally free.
* Source code available for modification.
* Support remote server backup and restore.
Pricing: | Free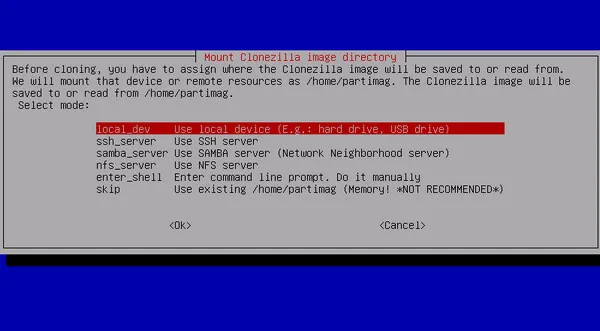 The Bottom Line
All these top 5 software to clone a hard drive are great tools, and choosing one is only a matter of feature preference and what purpose you require it for. There are a lot of tools in this category, but look carefully through the features and pick the one that best suits your specific needs. If you're a network admin, you might prefer one over the other. If you're a home user, you might be looking for a simpler interface. No matter what you need, there's a drive cloning tool that perfectly fits the bill.