What is the most straightforward and convenient forms of data sharing? Of Course a Zip file. It is a compressed archive of larger files that are much easier for file sharing. Have you ever tried downloading these files? Most of us surely have done it at least once in our life. And some times we encounter a password protected Zip file, we failed to open it up due to the protection.
If you are facing the same situation at this moment, this article will serve as a secure guideline to help you crack a Zip file without password. Whether you have forgotten the .Zip password or are going to open a third-party .Zip file for any reason, the provided three solutions will do a great help to unlock the Zip file.
Method 1: How to Crack Zip Password with Online Zip Password Cracker
Desktop apps are now replaced by online service largely due to the rapid growth of cloud computing. So it is one of the easiest and practical solutions to recover password from a Zipped file without installing any software. In the following part, we will let you know the steps on how to crack a Zip file online without knowing the password.
Step 1: Open a web browser and search for the option of "online Zip cracker" in the search bar.
Step 2 : Open the suggested website and click on the Browser button to upload the password-protected Zip file.
Step 3 : When the uploading is completed, leave an email for receiving the file if the password was found.
Step 4 : Wait for the result from the service. It might be days or weeks depending on how strong the password is and how many files being submitted before yours.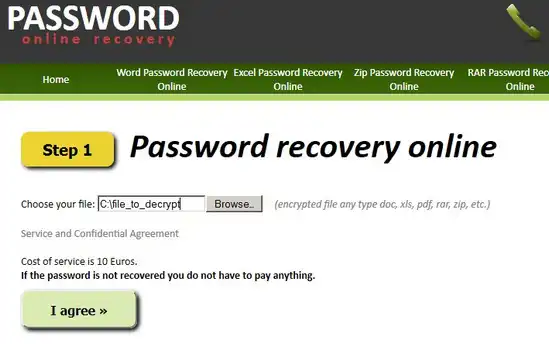 One big problem with online Zip cracker is the security concern. It is dangerous to send the file to someone you don't know, especially for important data. If the password was cracked as expected, a copy will be kept on that server too. In addition, there are so many scammers out there and ask you to pay before getting started. Just keep away from them.
Method 2: How to Crack Zip Password on Windows PC
There are numerous apps and software available for cracking Zip password on a PC. And PassMoz Zip Password Recovery is one of the most effective tools to crack password from any Zip file. Coming up with a very interactive interface and well support for the Windows operating system, it hardly needs a few clicks of yours to recover password from a Zip file. One of the best things about this wonderful tool is that it includes graphic card acceleration for password cracking.
Step 1

Download PassMoz Zip Password Recovery

Click the above button to download and install the program on a Windows PC. It supports Windows 10, Windows 8 and Windows 7. The program interface is straightforward shown as below: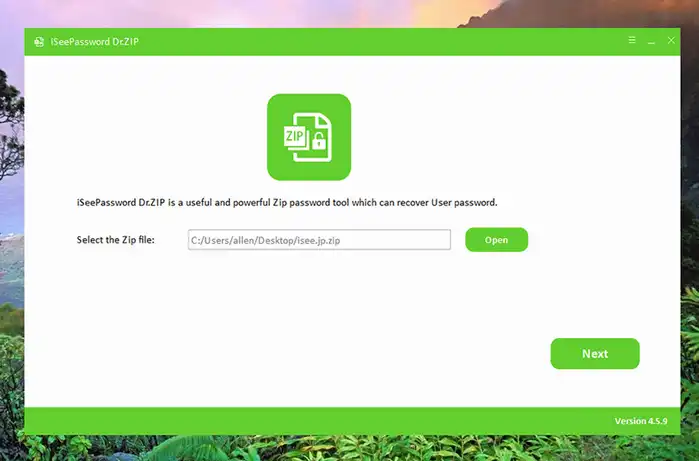 Step 2

Add Zip File

On the main window, click ZIP icon. A new window will pops up and click folder icon to add Zip archive to the program.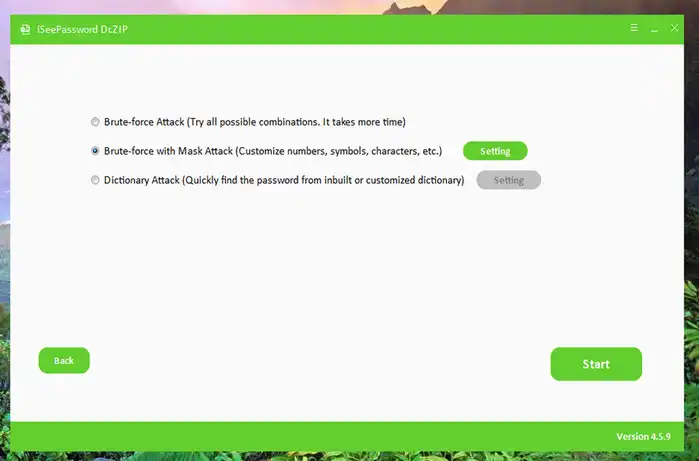 Step 3

Password Cracking Settings

To make the password cracking process more effective, it is recommended to make certain settings before start via Mask Attack. If you had any impression about the password such as length, character type, range etc..., please fill the field as many as you can. However, it doesn't matter if you didn't know anything about the password.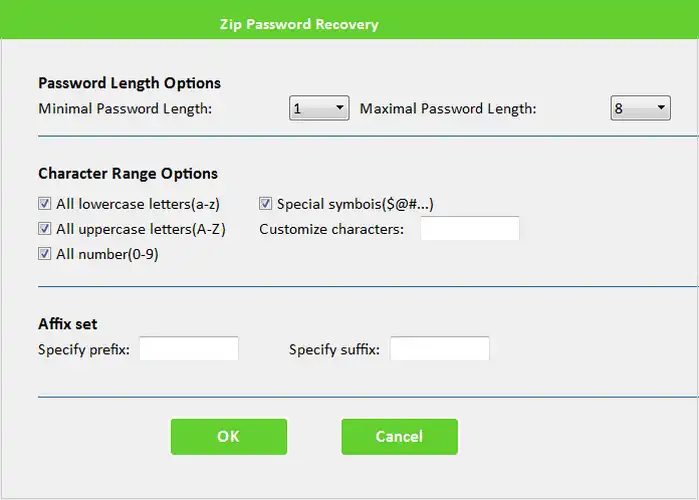 Step 4

Crack Zip Archive Password

Click the "Recover" button at the bottom to get started with the password recovering task. Now you should wait for the password to be cracked. The time varies from time to time, which is mostly dependent on how strong the password is.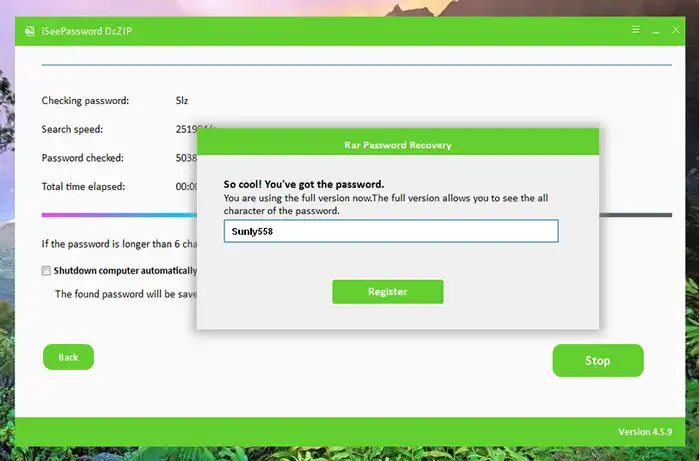 Once the password is found, a pop-up window appears on the top and the password is shown on the screen. Copy the password and use it to unlock the Zip file.
Method 3: How to Crack Zip Password with Mac Zip Password Cracker
Notepad is another effective method to deal with such annoying situation. Notepad offers you a platform to open up password protected Zip files. It usually comes up in preinstalled format for every computer system. You have to launch it from your device and follow the steps provided below:
Step 1: Open your password-secured Zip file through Notepad app on Mac.
Step 2 : Search for the keywords present in the second line of Notepad. Search properly for Ûtà and replace it with 5³tà'.
Step 3 : On the successful completion of the entire process, press saves option to save the changes added.
That's all. You have successfully removed the password from that particular Zip file now, and you can now open it without a password as well.
Summary
Securing Zip files with a password is the most crucial part of every data handling process, but the situation gets very irritating when we forgot these passwords. So offering you the ease of functionality, we are offering you here various tricks and tips to crack the passwords of Zip files. All the solutions available are active and working. Just follow the step by step procedures given above to offer secure and easy access on the same.