Ever come across a password-protected Microsoft Excel file that you can't remember how to get into? It's really frustrating, isn't it? The worst part is that you probably need to look at the file for an urgent work or some important budget crisis at home - and the darned thing just won't open with any of the passwords you try.
If that's you and never want to be in that kind of situation again, then you need to be more prepared. "Prepared, How?", you ask? I don't mean write down your password so you can find it later. In fact, that is one of the most dangerous things you can do with a password for a sensitive file. Never write down your passwords.
What Are My Options to Open a Password-protected Excel File?
First, you could use a password manager, but most of them are unwieldy and fairly expensive. Second, you could try keeping your Excel spreadsheets in a local protected folder or drive. But then, again, you'd need to protect that with a password, which presents the same problem in a different way. So if you forgot the opening password, then you should try the methods in below to recover the password easily.
Method 1: How to Unlock Password Protected Excel File Online Free
Online password cracking service is a big plus after cloud computing becomes a major player in our daily life. It uses distributed virtual machines to crack the password for several document files, including Excel, Word, ZIP and RAR. The core algorithm behind this method is brute-force, which is not effective as mask attacking algorithm mentioned in below section. However, it is not a bad ideal to take a try first.
Step 1: Go and find a excel password cracking website from Google.
Step 2 : Unload password protected Excel to the website's backend server. Please read the page carefully becasue new version of Excel file like 2016 is not supported sometimes.
Step 3 : Input your email and wait for the final result. Once the password is found, you have to pay for a few bucks to receive the file as well as the password. However, a few scamming websites would ask you for payment but give the fake password after purchase.
It is pretty easy to get the correct password for simple password with online service. But you should be warned that they also keep a local copy of the file on their server. So if the file contacts sensitive data, then it is absolutely not a good ideal to go with it.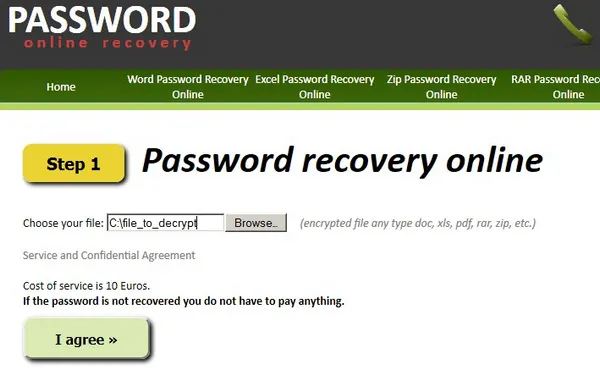 Method 2: How to Open Password Protected Excel File 2003/2007/2010/2013/2017
If you're pulling out your hair by now, then stop. All you really need is a simple, efficient and easy-to-use tool that can crack a password-protected Excel sheet in a jiffy. And it is called PassMoz Excel Password Recovery. It can handle not just protected Excel sheets, but all of Microsoft's Office software, as well as RAR, ZIP, PDF and dozens of other file types.
Here's how easy it is to use this program to open your password-protected Excel file:
Step 1

Download and Install Password Recovert Bundle

Download, install and launch the software, and click on the option that says "Recover Open Password from Excel". You'll see a Quick Start menu on the left, as well as the options on the main pane.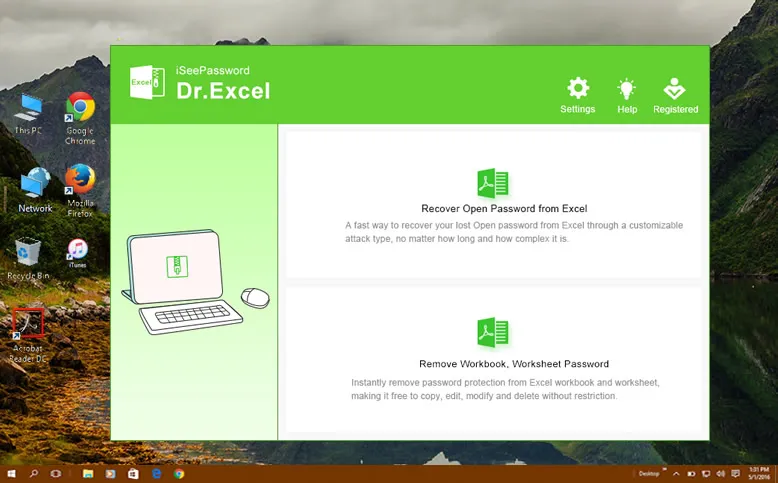 Step 2

Import Protected Excel File to the Program

Once you're on that page, click on "Add File " on the right side to select the Excel file you want to get into. This will open your Explorer, where you can choose the right file. Click "Open" again, but this time do it on that pop-up, just like you'd open any other file.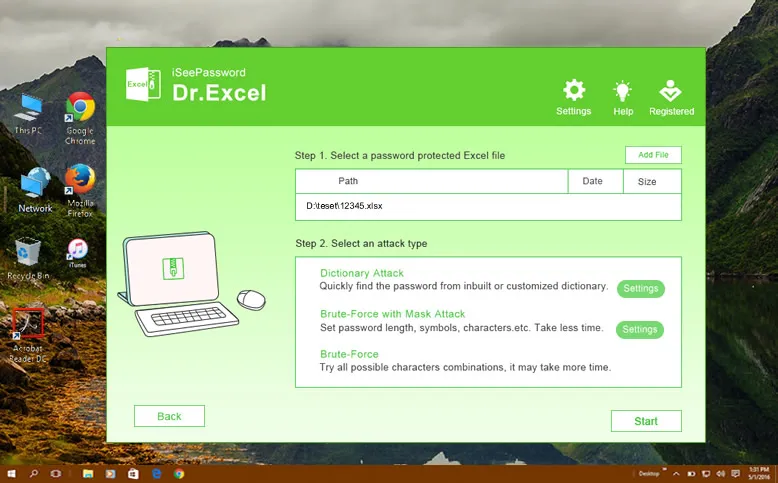 Step 3

Select Password Recovery Method

Once the target file has been chosen, it's time to pick a type of attack. Brute Force is the most commonly used one, but Brute-force with Mask Attack is usually faster. Mask Attack is for when you're able to remember some of the forgotten password's characters or attributes, such as length, special characters used, etc.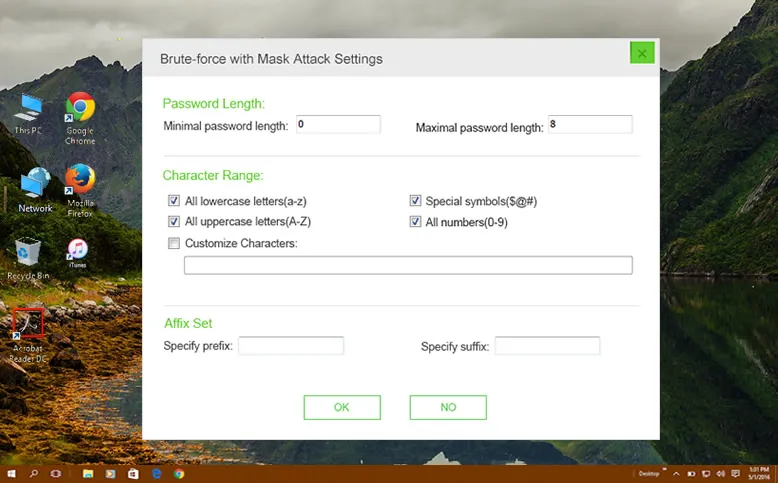 Step 4

Start Recovering Excel Sheet Password

After the parameters have been set in Step 3, just click on the "Start" button and your password-protected file will be available to you in a short time, depending on its complexity. On the final page, you will have the option of either opening the file directly or copying the password to open it normally.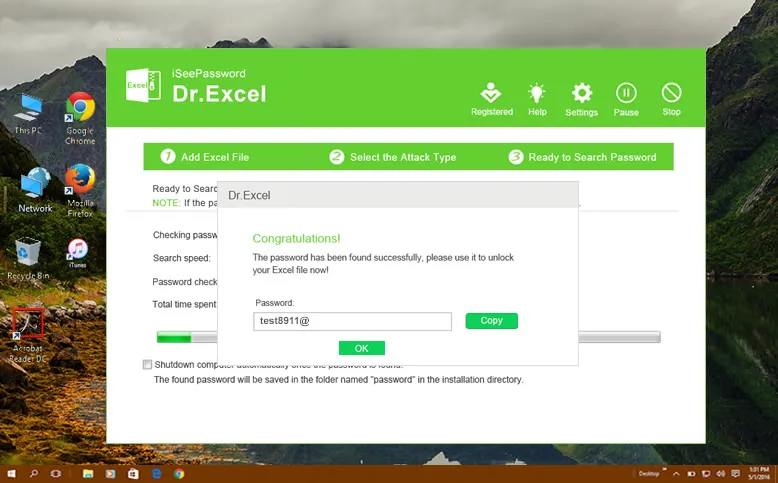 This is a powerful piece of software that is versatile and intuitive. No messing with additional command inputs or installing extra software. All you need is this one utility and you'll never have to fear another password-protected file as long as you live. That's right, it's a lifetime license that you're purchasing, and it gets updated on a regular basis for life. At less than $30 for the Personal Edition, it's practically a steal.
Summary
You might also think about trying some freeware tools that you'll find on the Internet, but there are some things you should know. First of all, freeware means the developers aren't obligated to the users in any way. If something goes wrong or it simply doesn't work, they're not responsible in any way. What's more, because they're offering it for free, you won't see regular updates for security, features and other critical matters.
For that reason, most of the free password reset or cracking software you see will be quite outdated. Instead of taking that risk on yourself, why not spend a few bucks to get something that works 100% of the time, and is supported by an entire team of developers, tech support specialists and customer service agents? It simply makes more sense, wouldn't you agree?