To avoid data loss by wrong operation or under unexpected situation, it is highly recommended to backup our iPhone, iPad or iPad. Generally, we have two options: iTunes or iCloud. As far as I know, many peopler perfer the iTunes way becasuse it is complete and take less time. iCloud is slow and only offers 5 G free storage.
When you are using iTunes for data backup, it is quite common to add a password on it so only authorized people will grant the access. But if you forgot your iPhone backup password, then it would be a big mess? Don't worry. In this article we will show you two effective ways to crack your iPhone backup password without breaking a sweat. Well, almost!
Part 1: Unlock iPhone Backup from Memory
But if this method doesn't yield any results, then you need to roll up your sleeves and prepare for some additional work. Fortunately, the PassMoz iTunes Password Unlocker is all you need.
Did you know that most computer users tend to use things like birthdays, family members' names, sequential numbers and personal ID numbers so they can remember them easily? In fact, here are the Top 20 commonly used passwords. You'll love this list!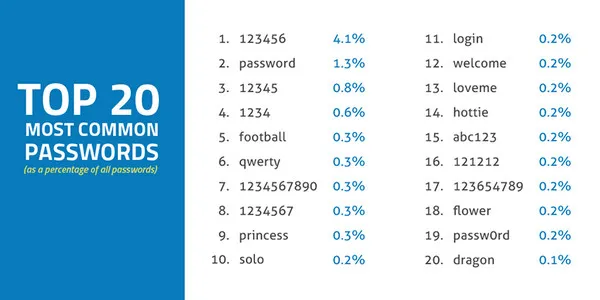 If none of these ring a bell, then ask your family members if they remember. My 10-year-old son knows every single password I use on my phone or PC, and it's no wonder because he's looking over my shoulder most of the time! Besides, he's probably way more tech-savvy than I am, as are all the young kids in this age of Internet and smartphones.
Part 2: How to Crack iPhone Backup Password with PassMoz LabTunes
The second method suggested in this article is by using third-party password cracking software. We don't have other chocie if we couldn't remember it or forgot to write it down. You can find tons of such software online but it is a challenging job to find out which one is the best. Plus, you don't have the time to try them out one by one.
So in here, we recommend using PassMoz LabTunes, a newly created but powerful iTunes backup password recovery software. We have tested 20+ backup files made by different iOS devices from various iOS versions. The amazing thing is that the success rate is over 90% according to our test sample.
Step 1

Download and Preparation

Download the software onto a Windows or Mac PC. You can either opt for the free trial or make the purchase straight away. The trial versions will allow you to see what the UI looks like and experience the ease-of-use of the software, while also being able to view the various available iTunes backups that you want to crack the password for; you can upgrade at any time to the paid version to unlock the iTunes backup password recovery function.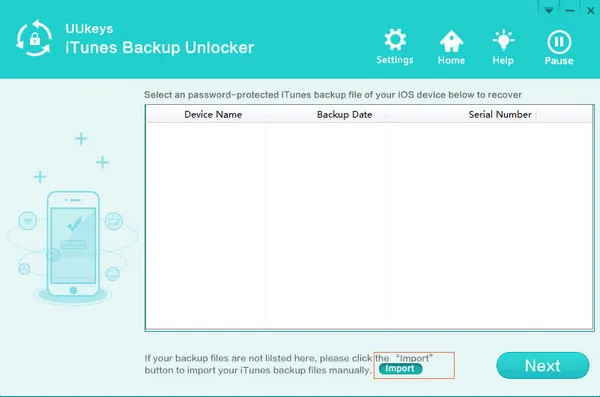 Step 2

Add iPhone Backup File

Next, add the relevant backup files to the program. If you don't see the one you're looking for, you can simply click the "Import" button to do so.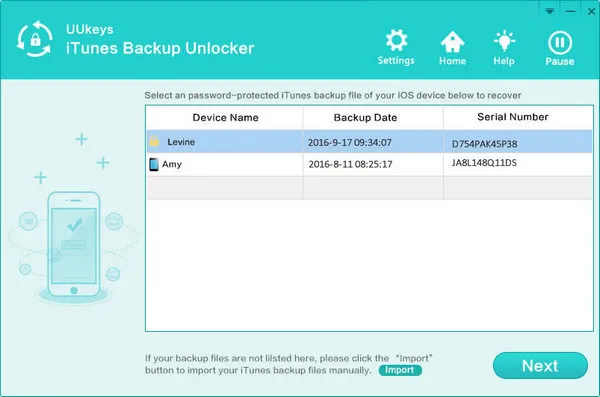 Step 3

Pick up a Password Cracking Method

After that, you need to pick the right password recovery mode. Brute-force Attack is when you don't remember any part of your password. Brute-force with Mass Attack can be used if you remember things like the length of your password, character range, start or end character or any special characters you might have used. The third type is the Dictionary Attack; however, this type isn't used that often.

If you picked Brute-force Attack in the previous step then the process will automatically begin. If you've chosen Brute-force with Mass Attack then you'll need to input whatever you remember, as described in Step 3. The more you can remember the faster the process will be executed.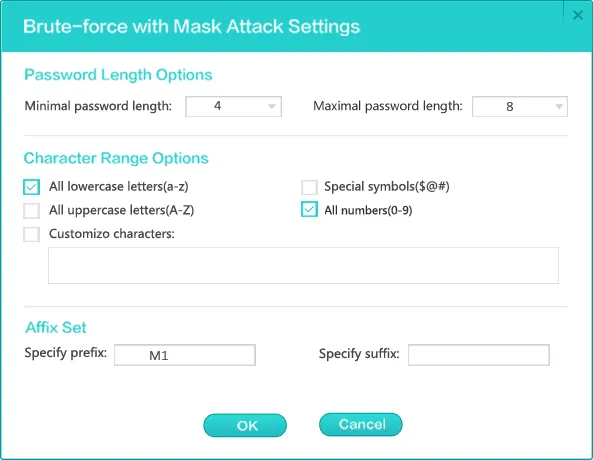 GPU/CPU Acceleration - If you feel that it's going slower than expected, in the Settings at the top of the program you'll see options to add additional CPU/GPU compute power if you have that available on your system. PassMoz now supports Geforce 6XXX/7XXX series, Geforce GTX 500/600/700/800/900/10 series and many other models
Step 4

Start Unlocking iPhone Backup File

If you didn't select Brute-force Attack in Step 3, then you'll need to click "OK" to start the password cracking process. The time would be minutes, hours or days, which is largely dependent on how strong the password is.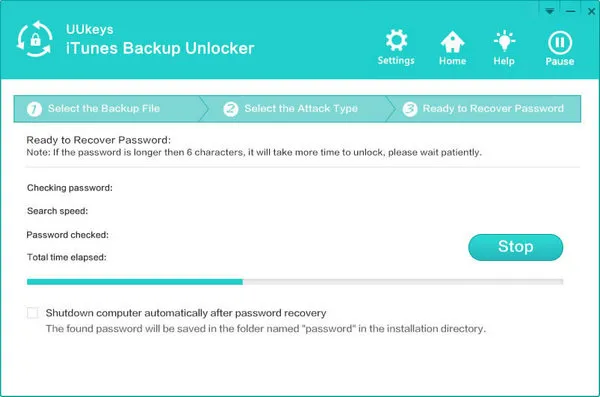 Once successful, the password will be displayed in the "password" field. Copy that to your clipboard and launch iTunes, then paste the password when iTunes asks for it. You can now restore all the data from that backup.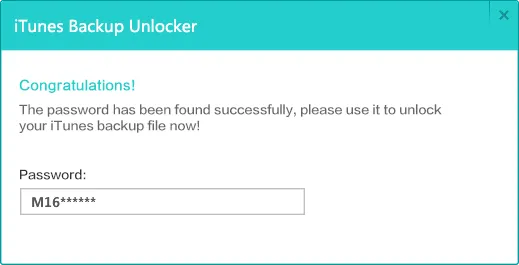 Summary:
Cracking iPhone backup password is a complex process, and it could take a few hours if your password is a complex one with numbers and special characters. Be patient, because PassMoz has a very high percentage of success (85%). Our recommendation is to run it overnight so you don't have any downtime when you need to use your machine.
Most other software applications are a waste of time, and you'll know this if you've ever tried a free version. Besides, there's also the risk of malware being present on such free versions, which puts you in danger of having your system, your data and all other devices on that network compromised. Don't gamble with security; use PassMoz and rest assured that your security is at right hands.