Now people are increasingly becoming aware of the need to protect a PDF document, and for most of the times, there will always be an associated password so that no one easily access the contents contained in PDF without password. There are many cases when you need to open a pdf file only to find that it is password protected. The good news is that there are a myriad of ways that you could still use to unlock an secured PDF without less effort. Below are the three common ways you can use to recover password from protected pdf document.
Part 1: Unlocking Password Protected PDF Using PDFCrack (Windows Only)
PDFCrack is a password recovery tool specially designed for recovering password from pdf documents. It is an open source application, meaning that its source code is available for developers to modify and improve. The tool is available for both Windows and Mac and it comes with versatile features that will give you the power to do more than just crack pdf password.
You wil be pleased to know that the application not only remove pdf owner passwords from pdf files, but also it will remove any kind of restrictions that may be presented on a pdf document. For instance, there are cases when you may desire to copy or print sections of a pdf document, but realize you are restricted from doing that.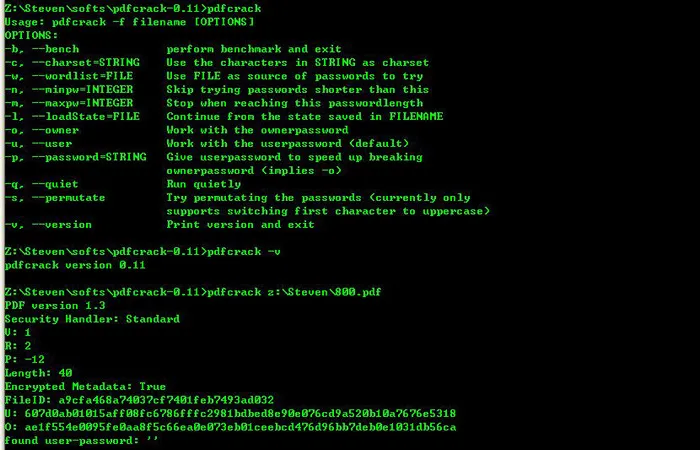 With the tool, you can easily remove restrictions on pdf on things such as printing, copying, commenting, form filling, and editing among others. Using the tool is also quite intuitive, since all you need is start the application, load the document whose password you want to remove, select how you want the tool to remove the password, than wait for it to do its magic.
Part 2: Unlock Secured PDF with PDF Password Remover Software (Win & Mac)
Another method to crack password from pdf documents is through the use of PassMoz PDF Password Unlocking software. This is a versatile tool that has proved to be immensely important for PDF password recovery. Unlike most of the applications available online for free, PassMoz software is set to break both the open and restrictions passwords within PDF document. The password recovery speed is also boosted with the buitl-in GPU acceleration engine. What's more, it also has a Mac version, which is rare in this category.
Step 1

Download and Run PassMoz PDF Password Unlocker on PC or Mac

Download the program and install it on a PC. When you run it, you will see the following screen.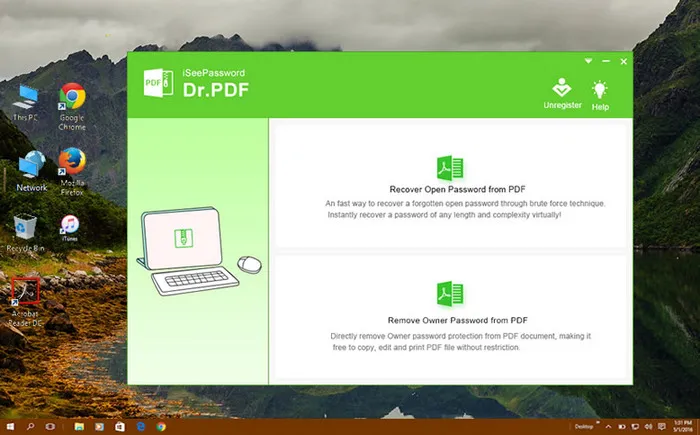 Step 2

Choose PDF File

Go for the first option. Click "Add File" to load the pdf document whose file you want to crack.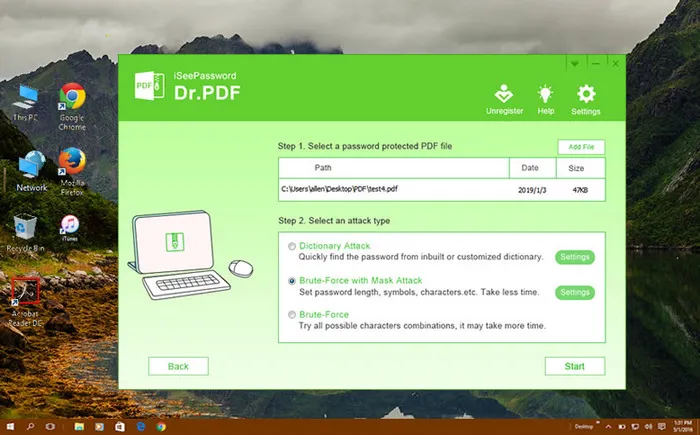 Step 3

Settings

You will then be asked to choose the type of attack you want with the options: Dictionary Attack, Brute Force Attack, and Brute-force with Mast Attack, which is recommended because you can set the parameters to reduce the overtime being spent on the task.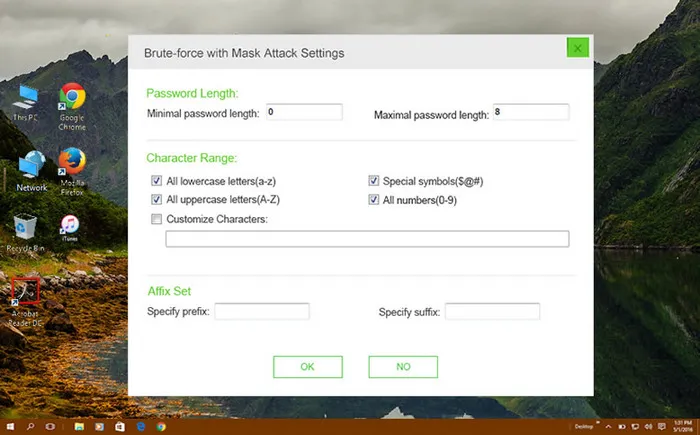 Step 4

Unlock PDF with Recovered Password

Click "Start" and allow for some time for the application to do its thing.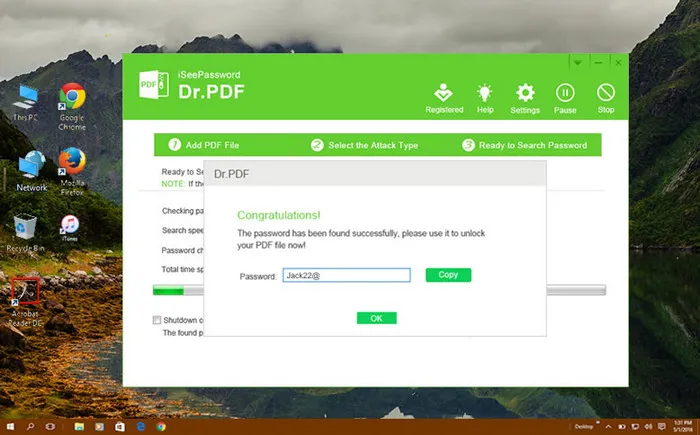 Once the password is recovered, you will see a congratulatory message pop up on the screen with the recovered password. You can then use the password to access the document you wanted to access.
Part 3: How to Unlock PDF Online (Applies to Windows & Mac)
There are a myriad of free services online that you can use to retrieve passwords from protected pdf files, and unlock-pdf.com is one of such sites. It is a simple website where you simply go and upload the document you would like to get its password and it will work out the password for you. To unlock both user and owner passwords on pdfs with this site, you need three simple steps as follows:
Step 1: Click "Browse" to locate and upload the file whose password you want to crack.
Step 2 : Agree to the term and condition of the site by simply checking the small radio button for the T&C.
Step 3 : Click the "Unlock" button and allow for some time for the application to retrieve the password.
Step 4 : The recovered passwords will then be displayed to you, which you can then go ahead and use to access the protected files.