In times when you are desperate to use your PC but still unable to remember the correct password . That is why you need a Windows password reset software badly. The option other than this one is to reformat your computer and install a new operating system. While that might work just fine, it also means that you are wiping out all the data and information that were once stored on that device, and that can be extremely unfortunate.
When bad thing happens like this, Hiren's Boot CD used to be a great choice for recovering password on Windows 7, Windows Vista and Windows XP. However, technology has been changing so fast that the old method no longer works on latest Windows 8 and Windows 10 with UEFI support. We have to look for an alternative if Hirens Boot CD failed to work.
But, like any other problem, this one has a simple solution, and you don't have to worry at all. There are a lot of tutorials you can find on the Internet when it comes to Windows password reset. To make matters much easier for you, we've created two of the easiest ways to do a Windows password reset whenever you forgot your login password. These two methods are your best alternative to using Hirens Boot CD.
Hirens Boot CD Alternative 1: John the Ripper Password Cracker
The John the Ripper Password Cracker is a popular Windows password recovery software you can use everytime you have a problem in logging in to your account because of a forgotten password. Aside from Windows, it can also be used for OpenVMS, Unix, and DOS. It is an open-source and free software which is mainly distributed utilizing a code form. To use the John the Ripper Password Reset on your device, follow the steps below.
Step 1: Go to the John the Ripper Pro homepage and choose your OS.

Step 2 : Download and run the latest and official free version of the software on an accessible computer.

Step 3 : All Windows version have the same way to install the operating system. First, click on "Next" on the pop-up screen then follow through the installation process.

Step 4 : In your computer's Security Account Manager or SAM file, extract the password hashes. Then, open and run your Command Prompt. Write in the word "command" without any quotes and press enter. It will open a list of options.

Step 5 : To crack your password, simply type your filename with a .txt extension. It will do for a regular crack, decrypting all the passwords you have in a file.

Cons: It takes days or weeks to crack a password more than 6 characters and has bad support for latest PCs and laptops. In addition, the user interface is out of date.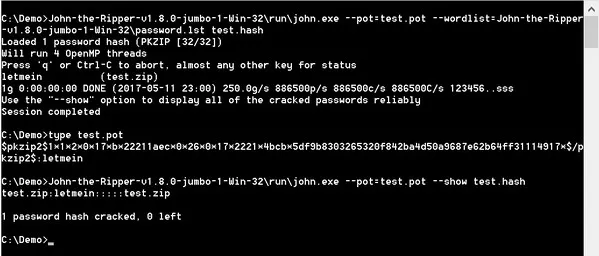 Hirens Boot CD Alternative 2: PassMoz LabWin
PazzMoz LabWin is an award-winning software when it comes to resetting the login password on your Windows OS. It makes recovering your forgotten Windows password super easy, and it works on various Windows versions such as Windows Vista, XP, 7, 8, and 10. The best thing about using PazzMoz LabWin is that no additional tool installation is required to complete the process. You only need to make a few clicks, and the Windows password reset process will be done in no time.
Step 1

Install and Run PassMoz LabWin

To start booting a CD for password reset, you have to find another available and working computer. Download the PazzMoz LabWin software. Once the download is done, click and run the .exe file to begin the installation process. When the installation is finished, it will automatically open a default window or the main interface.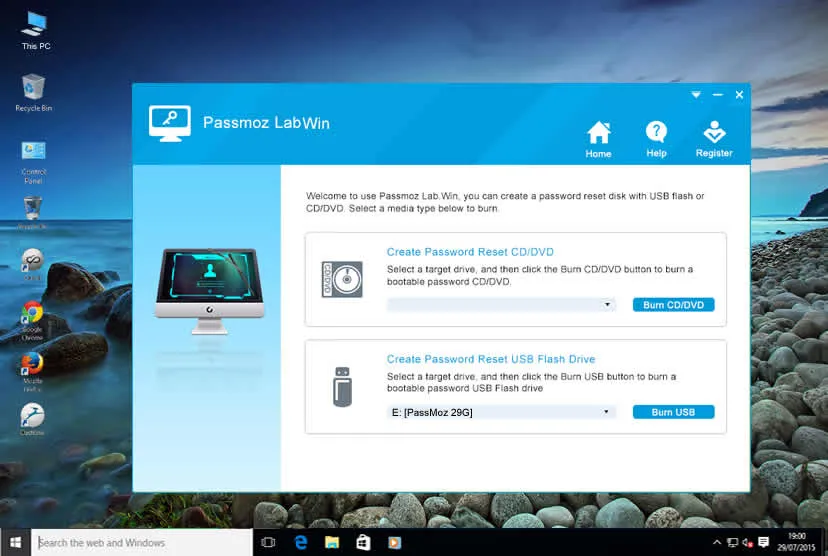 Step 2

Make a Password Removing Disk

Using the PazzMoz LabWin to scan a user account on an unlocked or locked PC is free. However, if you want to reset your Windows password, you will have to buy a license code that will activate the software. Once you have purchased the code, you will receive an email with the necessary details. Once your registration is complete, you can now start making the Windows password reset disk by burning a blank CD/DVD or USB drive. Just simply click the "Burn" button and you will get one password reset disk in less than 5 minutes.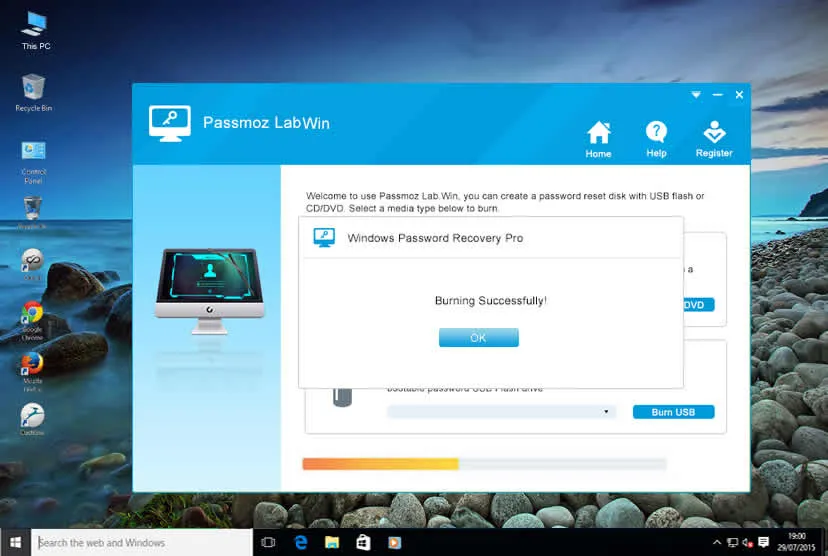 Step 3

Reset Windows Password Instantly

When the boot CD is done, insert it to the locked computer. But, make sure that you made the proper settings that will allow the booting from the external CD. Wait for the PazzMoz LabWin to work for a few minutes, and your password will then be removed by clicking "Reset Password" button. Next time, you are allowed to log in to your account without a password.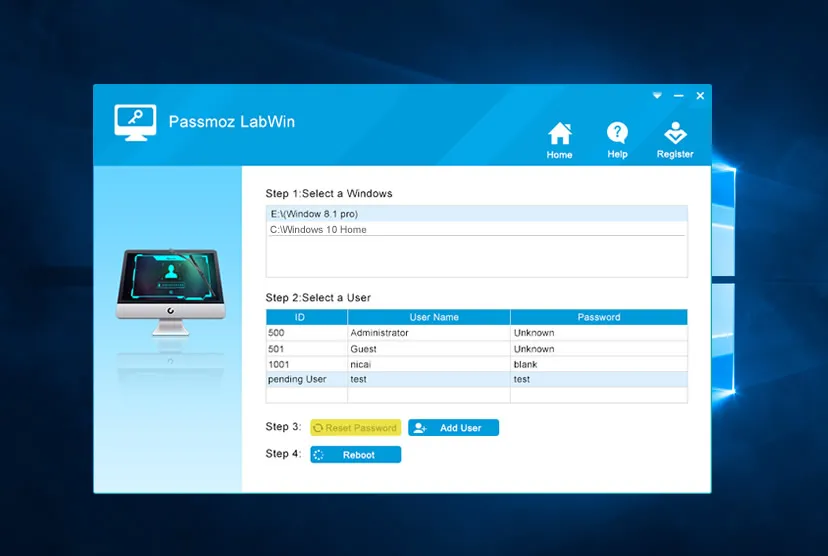 Summary
Even if you forgot your login password, you don't need to worry about recovering all your files with the help of Windows password reset software. There are so many alternatives to Hirens Boo CD but honestly, PassMoz LabWin is one of the best out there. Besides the powerful password recovery engine, PassMoz offers timely customer support via Email or social media. You can also leave a comment below if you have further question about the software.