Password security is extremely important for any computer user. Without having a secure and strong password, you are putting yourself at great risk. Not only can poor password practices could get the computer being hacked, , but also the one who has access to your PC or laptop can easily get to your private and personal information.
The only solution to this dilemma is to use passwords that are adequately long, consist of random special characters, and do not reflect any personal information such as date of birth, names of family members and so on. The only problem is, since each of us has, on average, at least 15 to 20 different online accounts, it is humanly impossible to remember that many complex passwords. As an answer to this particular issue, we recommend that you use a password manager that can seamlessly work with multiple devices and give you the convenience of only having to remember one single master password.
Let us look at the 5 most trustworthy password managers that you can consider using as "valets" for your password security.
No. 1 LastPass Free Password Manager (Android/iOS/Windows/Chrome Store)
LastPass is one of the most well known password managers around. The free version is usually enough for a basic user, but the premium variant has a lot of advanced features that you may be interested in. One of the biggest advantages of LastPass is that it offers several choices for multi factor authentication, or MFA. The premium version comes with a cloud storage option with a 1GB limit.
Although this is certainly a nice piece of software, we feel that the premium version doesn't offer that much additional value when compared with the free version. Therefore, we recommend that you stay on the free version until you are comfortable using the application, and then consider upgrading if you need any of the additional features.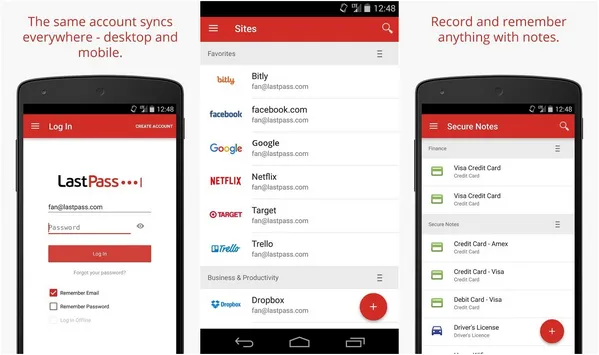 No. 2 Sticky Free Password Manager (Android/iOS/Windows/Mac)
Sticky Password is another free & Premium application that offers a ton of features on both the free and the premium versions. This utility can manage all of your application passwords in addition to several other types of logins such as popup, web logins, and so on.
Sticky Password syncs well across multiple devices, and there is also a Wi-Fi sync option which is secure because no information is sent to the cloud. Authentication is basic TFA, so unless you are a power user with enhanced security needs, you won't mind that.
On the downside, Sticky Password doesn't allow you to share password securely, and you cannot access the password online. The biggest draw with this software is that it is completely local so none of your passwords will ever go out of your home network devices.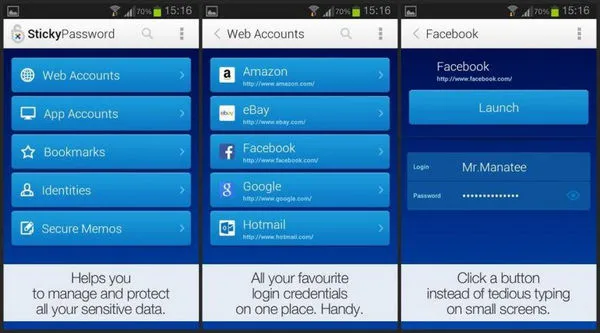 No. 3 Keeper Password Manager (Android/iOS/Windows/Mac/Blackberry/Chrome/Firefox)
Keeper is another barebones password manager software that will appeal to generic users. It is quite able in terms of being able to handle application passwords and fill in web forms when required. It also offers secure file storage as an option, as well as standard TFA user authentication.
Keeper supports most of the commonly used browsers and platforms, and the big advantage is that the utility offers seamless digital inheritance and password sharing. Keeper focuses more on the security aspect rather than providing a long feature list. But at the end of the day, security is the name of the game when it comes to choosing a password manager, so this might be more than enough for the average computer user.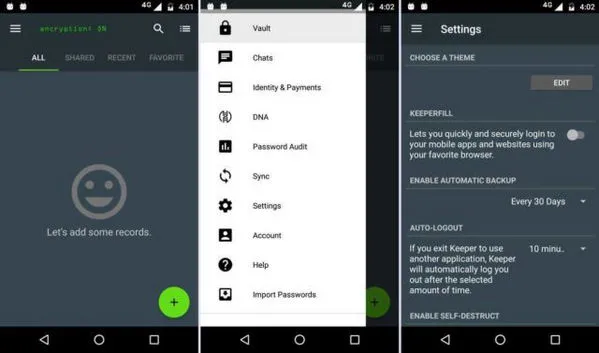 No. 4 Dashlane Password Manager (Android/iOS/Windows/Mac)
Dashlane is essentially a browser extension that works with most OS platforms such as Windows, MacOS, Android and iOS. User authentication is basic TFA, but there is a unique feature that shows you the strength of your password in the form of a report. One really nifty addition is that you can set it to automatically change your password from time to time.
One other unique feature is that it will grab all your online shopping receipts, which we find is a useful feature if you want to refer to some old bills or have questions about an order that was placed online using your login.
On the negative side, Dashlane doesn't work too well with Internet Explorer, but it does support all other browsers adequately. The biggest advantage with Dashlane is that it is a standalone browser extension, which means that it can handle a number of different platforms in a secure manner.
No. 5 LogMeOnce Online Password Manager (Android & iOS)
The biggest USP about LogMeOnce is that it seamlessly syncs across Android and iOS. The UI has been rehashed, and the application has recently had a nice facelift done to it.
The one aspect that will convince you to use this software is the fact that it contains a massive number of features. The company has been clever enough and dedicated enough to develop several new features that are unique to their product. Some of these are even patented, which means no one else can use them in their own products.
The only downside is that some of these features have to be paid for separately. If you want a fully loaded version, LogMeOnce can be a little bit expensive depending on your budget. Another major downside is that this massive feature set could turn off users who are only looking for an application to help them remember their passwords. For such customers, LogMeOnce could be a little bit overkill.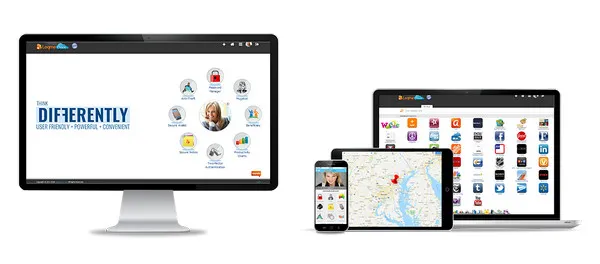 Wrap up
As you can see, each of these password manager software app has its own unique pros and cons. Most of them will help you keep the password secure, and no one could recover the password (except for Windows login password). If you are a basic user who only needs a utility to help remember passwords, then any free version would be the recommended option for you. Don't be impressed by fancy features; just look for what you really need and tick all the boxes as you review each of these software applications for your personal use.