Windows login password is there to serve as a privacy setting to protect the computer for safety reason. No one wants their data and information accessed by unauthorized people. But sometimes, login passwords are one of the things that we forgot from time to time if it was strong enough or you didn't touch the device for a while. when you tried to log in yourself, it shows that you got the wrong password. It would be a shame if you have saved important documents on it. One of the standard solutions, when this happens to people, is going to the nearest service center to reinstall Windows OS. But, it ends up deleting all the saved files on your device which is quite unfortunate.
There would be a lot of consequences if you forgot Windows 7/8/10 login assword. First and foremost, you lost the access to precious documents and files. It also means that your music, photos, and videos are gone. You won't also be able to access the backup of phone data if you used the computer to do it. But, like every problem, there is a solution, and for this one, it is more appropriate than reinstalling your OS and deleting all your documents.
Method 1: How to Break Windows 8/7/XP Login Password with Ophcrack
Fortunately, there are a number of software that can help you when times are too tight and you forgot your Windows 7/8/10 administrator. One of these is Ophcrack. While it is a little outdated, it is among the well-known apps for this problem. It can work on Windows 7 and XP and even recover your password for Windows 8 and Vista. But it lacks support for latest Windows 10. However, Method 2 works for all Windows version if this doesn't work.
Step 1: Please find an accessible computer. Then go to the official website of Ophcrack and download ISO image file.

Step 2 :Now burn the downlaoded file to a USB flash drive or a blank CD/ DVD. This process is to make a reset disk.

Step 3 : Once the bootable device is ready, take and insert it into locked computer. Once you have inserted the bootable device, your PC will automatically load and start the Ophcrack program on the screen. When the primary user interface has opened, click on Ophcrack Graphic Mode Automatic and then press Enter.

Step 4 : Enter the name of the partition where your OS was installed and fill out the username of your locked system.

Step 5 : Wait for a few minutes until the program find the password. Once done, write the password down and you can now use it as you log in to your PC.

Cons: Take a lot of time even for a simple password. It would mess up your computer totally if you did it wrong.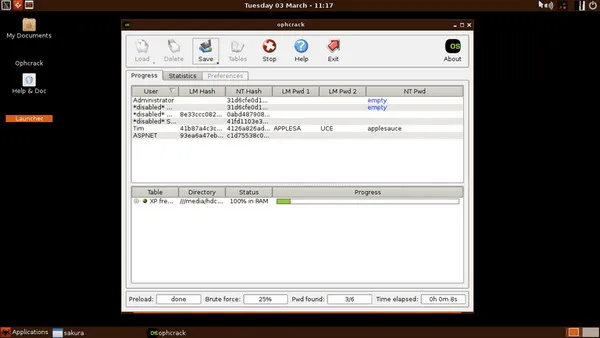 Method 2: How to Use PassMoz LabWin to Break Windows 10/8/7 Admin and Login Password
The second method we introduce in here is PazzMoz LabWin. It is one of the most popular Windows password recovery software to help you retrieve login password without wiping out any data on your computer. It works on different versions of Windows such as 7, 8, 10, XP, and Vista. In addition, it has an user friendly interface and great tutorial for how to use this program. Most importantly, it will remove the login password in seconds. No need to wait hours or days to unlock the program.
Step 1

Download PassMoz LabWin

To start recovering Windows 7/8/10 administrator or user password, you first need to get an accessible computer to download and install PazzMoz LabWin.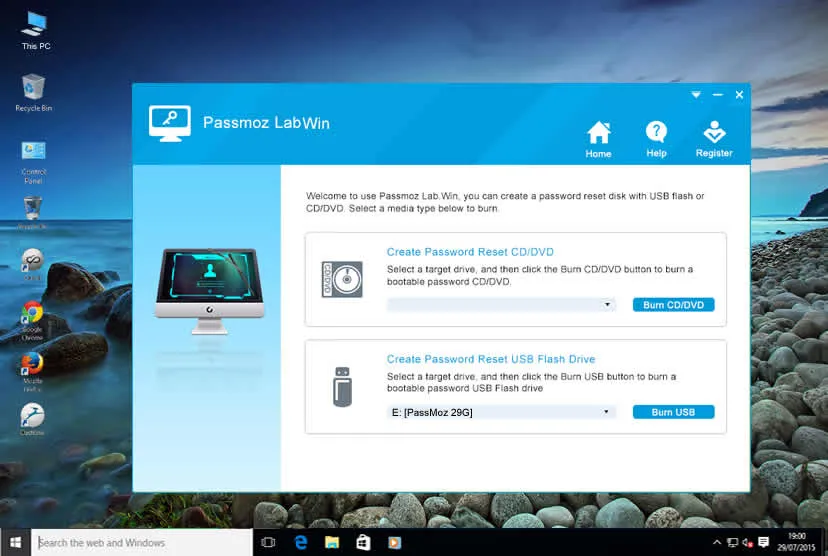 Step 2

Create Reset Disk with USB or CD/DVD

Once the software is running, create a windows password reset by using a blank CD/DVD or a USB disk. Choose the removal disk name on the program and tap on "Burn USB" or "CD/DVD". Wait for the bootable password reset to finish before removing the disk.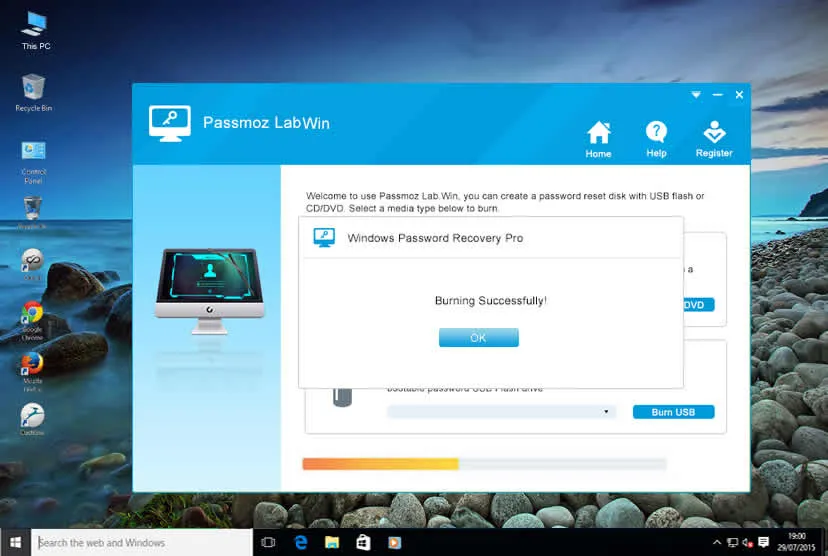 Step 3

Remove Password from Selected User Account

On your locked PC, set the first boot device on the USB or DVD or else the password reset wouldn't work. You can find this in the boot settings. Once your locked PC is ready, insert your bootable disk. The display monitor will show the reset tool automatically. Once done, click on the current Windows version and then select the locked username. Click on "Reset Password" button. Now the password was removed successfully. Take out the disk and reboot the PC. After that, you will not be asked for password anymore.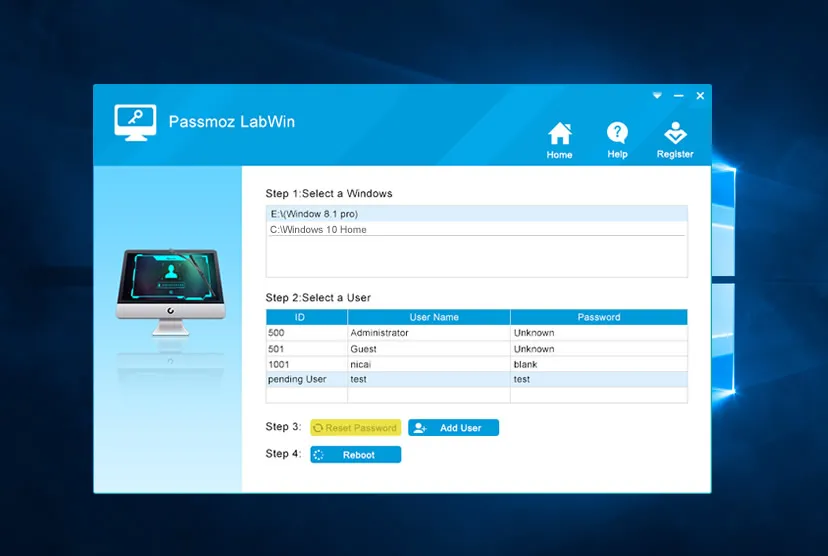 Final Words
If you have forgotten Windows login password, there's no need to fret. These steps will ensure that you gain access to the locked computer easily. Plus, this action will not wipe out any file on the system disk. It saves a lot of time and money as it would cost a lot of more if you chose to take the computer to repair shop.