An iPhone backup is a very important file, but not a lot of iPhone owners realize this. Unfortunately, most iDevice users only feel the pain of data loss when their phone is lost, stolen or damaged and they have no way of retrieving the data. For that reason, it's really important that you do automatic backups to iTunes or iCloud. But what happens if you want to change an iTunes backup password and you forgot the old one? That's when you need to use a different approach. Here are two ways to change the password for your iPhone backup. The first one applied when you know what the old password is; the second method doesn't require you to remember the old one. Use the one that is appropriate, and you can easily specify a new password for your encrypted iTunes backups.
Method 1: Change iPhone Backup Password Using iTunes Software
If you know the current password for encrypted iTunes backup, it's very easy to change it. This method may require that you update your iTunes to the latest version, and that your device is on a signed version of iOS. Otherwise, you may need to update that as well. Once you've done all that, proceed with the steps below:
Step 1: Open up iTunes software on your computer and connect your iPhone using a USB cable.
Step 2: Once iTunes recognizes your device, you will see a section called "'Backups" where you can modify backup settings.
Step 3: If you have chosen 'This computer' as your chosen backup location, you can change the password from right here. Click on "Change Password…", then enter the old one followed by the new one twice.
Step 4: Confirm the change, and your password has now been reset to the new one.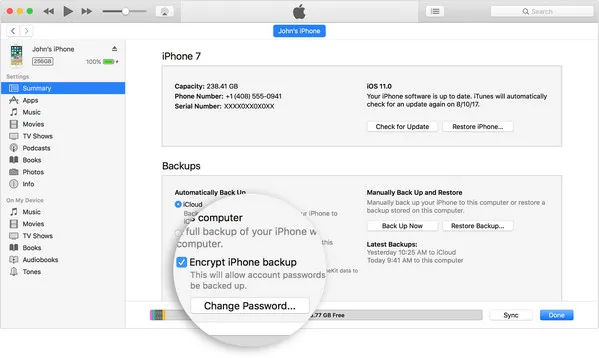 This is the simplest method to change the backup password, but it doesn't always work. It could be the iTunes or iOS version that's the problem, or the password may not work, or you might not even remember setting a password for encrypted backups. In such cases, you will need a special software application to help you change the password.
Method 2: How to Change or Recover iPhone Backup Password with PassMoz LabTunes
As the name suggests, this utility can remove password from iTunes backup in just a few minutes. All you need is a Windows PC or a desktop computer running Mac OS X with the latest iTunes on it, the backup file that you want to unlock and the software itself.
PassMoz LabTunes boasts an industry-leading 85% success rate for password recovery. It uses two different cracking methods - Brute Force and Brute Force with Mask Attack - to recover your iTunes backup password. One of the unique features is CPU and GPU (NVIDIA) acceleration. Hardware acceleration means the process is executed much faster because it leverages as much computing power as your computer can handle. Since this slows down other processes, try to run the program at night or when nobody is using the computer.
The key selling point of this software is that even new users with no experience in password recovery can easily follow the instructions to recover their iTunes backup password. Just replicate the steps outlined below and you will achieve your objective without any trouble.
Step 1

Install PassMoz iTunes Backup Password Recovery

Download PassMoz LabTunes from the official site and install it on the computer that has the encrypted iTunes backup file. Launch the software at the end of installation.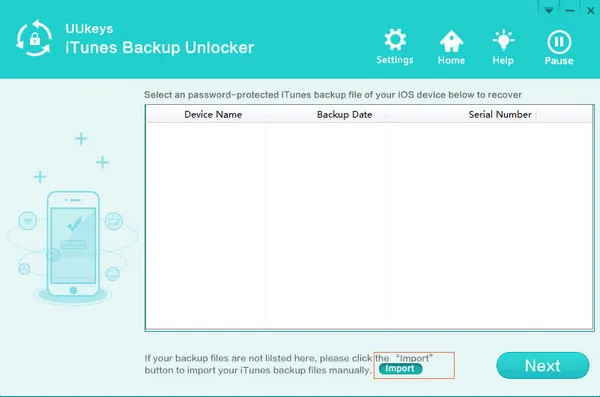 Step 2

Import iPhone Backup File

When you see the interface, first select the iTunes backup file for which you want to change the password, and import it. If you have multiple backups, make sure you choose the right one. If you don't see any iTunes backup listed, then click on "'Import", browse for it and import it to the software.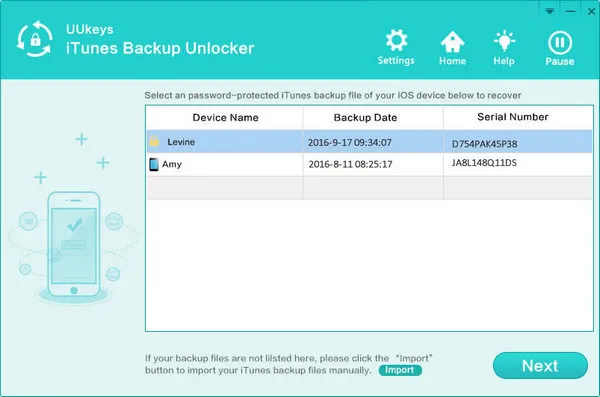 Step 3

Password Cracking Settings

Now choose the type of attack and input whatever you remember about the password, like the length, text casing, any special characters used and so on. Doing this will reduce the time taken to recovery the password, so put in as much information as you can remember about the password.

The next step is to choose the CPU and GPU settings. If you have multi-core, then select the cores by checking the boxes next to them. Then select GPU acceleration if you have an NVIDIA GPU installed.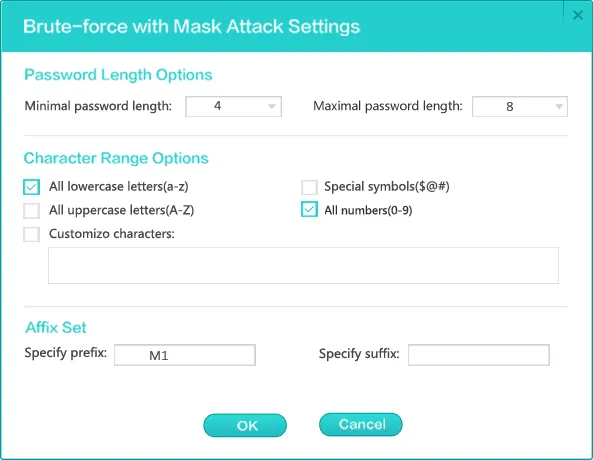 At this point, you can also choose to save the progress so if there is a power outage or other interruption, you don't have to start all over again. To do this, check the box to automatically save progress, define the time period for the auto-save, and then specify the location of the log files.
Step 4

Start Recovering iPhone Backup Password

You can now click on "Start" to initiate the password recovery process. If you have to "Pause" or "Stop" at any time, you will be given the option to save your progress. If you didn't do it in the previous step, you have a chance to do it now.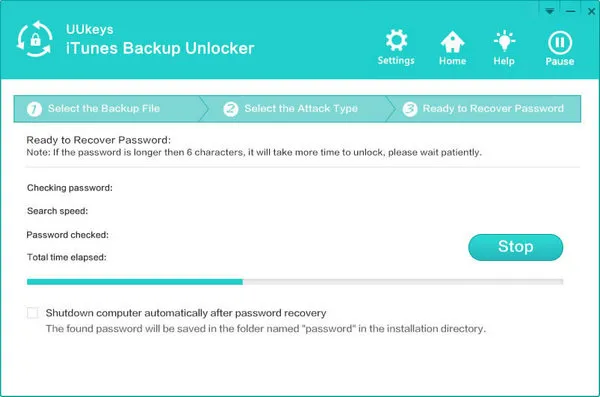 The recovered password will be displayed on the screen once it has been cracked. Note it down. Now open iTunes, connect your device and change the password from here. You'd better write down the password, after which you have set a new password for encryption.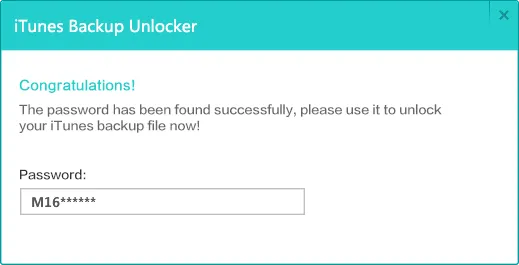 Summary:
These two methods will help you change your iPhone backup password quickly and easily. The second method is recommended if you don't remember your password or you never set one in the first place. You can now use this software at any time to retrieve an iTunes backup password when you need it.