Account security is the top priority in our digital life. We have to keep or remember numerous passwords for emails, apps or online services. However, the appearance of password manager app is a great way to reduce the pain of remembering passwords. When you don't use such tools, you tend to keep your passwords simple and easy-to-remember. That means the accounts are much easier to be hacked.
If you're a Mac user, a password manager is an absolute essential. Most of them will cover multiple devices and have similar features, but there are specific advantages and disadvantages of using each of them that you should know about before investing in a password manager for your Mac. Below are the 5 best password manager apps for Mac, and what they are best known for.
Dashlane - The Most Trusted Password Manager by Users (Free)
Most reviews put this one right at the top because of the robust feature-set that it boasts, such as easy importing of credential data from other password managers, password strength report, TFA or 2FA (two-factor authentication), instant bulk password changing and so on. Dashlane keeps adding new functionalities to its software, and we've outlined some of the recent additions to version 6 below.
The new iteration can scan the Dark Web and tell you if any of the sites you use has been breached. With major breaches being revealed at an alarming pace, this should put your mind at rest because you can change your password immediately if a breach alert is sent to you. The new VPN feature anonymizes your online presence so you can browse without being followed around. The service also includes 1GB of secure cloud storage for all your confidential files. On the downside, the free version limits you to 50 saved passwords, and you can't use is across multiple devices. However, you do get an option to do emergency backups, and you don't have to upgrade to get it.
Download | Free | Premium $3.33/Mo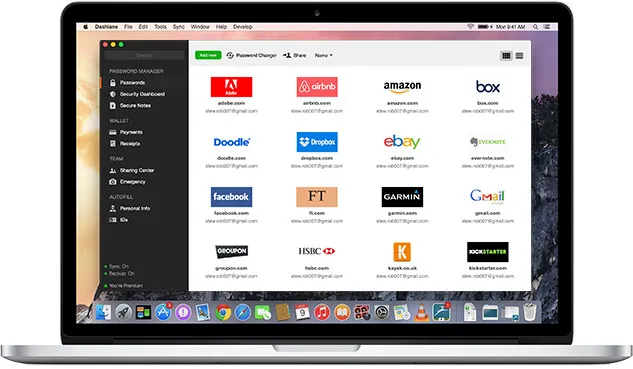 Abine Blur - The Best Password Manager for Payment and Privacy
Abine Blur is a more holistic solutions because it also offers payment-related security and privacy features. You can generate one-time-use credit card credentials, and you even get a private phone number that protects your identity.
The Mask My Email feature will appeal to those who dislike giving their real email IDs on websites. The masked email will be able receive messages privately, without giving away your real ID. The premium version of Blur also includes a masked phone number that you can use to remain private when making calls. All private data is backed up to all your other devices, giving you global access to your masked data and account information. Blur is also very useful as a tracking blocker, and can disable ads and hidden trackers. The focus on privacy in addition to security will be a major factor deciding factor when considering this app. Abine, the company behind Blur, also offers something called DeleteMe, a premium service that removes your personal data from search engines. It's not cheap, but if privacy is your number one concern, you won't find it expensive, either.
Download | Free | Premium version $3/MO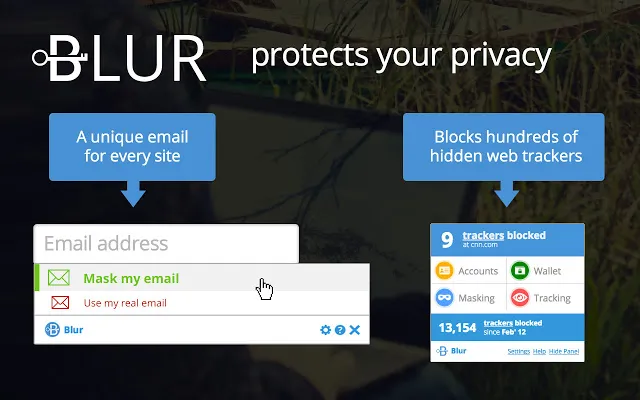 Keeper - Best Secure Online Mac Password Manager
The key feature of Keeper password manager is that it allows you to set an emergency or legacy contact who will receive all your credentials in case you need it. You can also share details with other Keeper users as long as they have a paid account. In addition, it's great for enterprise use because of the software development kit (SDK), one-touch auth with Duo and single sign-on for business users. Since some companies are governed by data sovereignty rules, Keeper allows users to pick a region to store your cloud-based information.
Support for importing data from other password managers is fairly extensive, and it also covers browsers like Firefox, Opera and, of course, Google Chrome. Keeper is heavily focused on security, so you'll see some strong password inheritance and sharing protocols in place. It's not that great with web forms, and you don't have a fully automated function for instant password resets. However, the app is highly rated for its security features. Another advantage is that it keeps your entire history of files and passwords in its memory for ready reference when you need it. Keeper offers a reasonably priced family plan, which comes with 10 GB of secure cloud storage and five licenses.
Download | Premium $2.5/Mo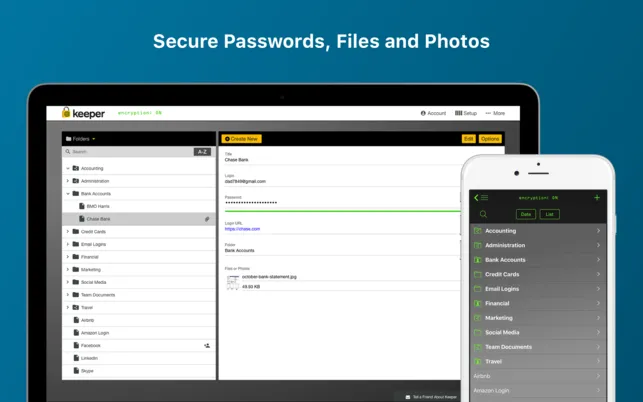 Keychain - The Stock Password Manager on Mac
Apple's own defacto password manager, Keychain, is quite heavy on features as well. It has the advantage of being deeply integrated with the macOS ecosystem, and the big differentiator is that it also has a command line version. You can set a separate password for Keychain, or simply use your device password.
Keychain is essentially a database for several types of sensitive information, including encryption for disk images, wireless protocol credentials, SSH accounts, FTP servers, websites, certificates, private keys, protected notes and, of course, login passwords for all your online accounts. Being an Apple product, it also integrates well with iOS devices, making it an ideal utility for fans of Apple devices. It's a suitable utility for basic Mac users, but it doesn't offer many of the bells and whistles that are offered by premium password managers.
Download (In Stock)| Free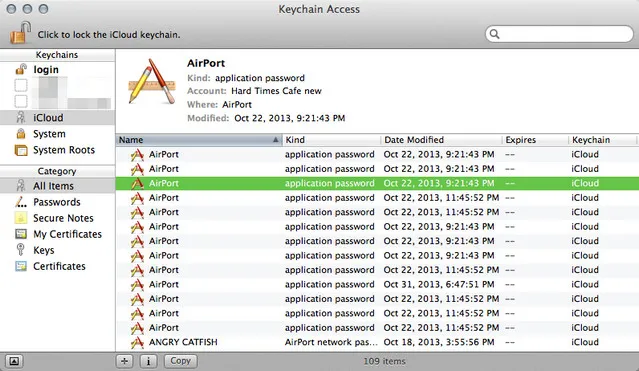 Sticky Password - Best Password Manager for Personal Usage
StickyPassword is different in that a portion of license fees goes to the Save the Manatee Club, a not-for-profit organization that protects the endangered "sea cow." As a password manager, it doesn't offer full digital wallet capabilities, but it does a great job with form fills. It also gives you the option of storing all your credentials locally rather than on the cloud.
Sticky Password offers most of the standard features, like password generation, biometric authentication via fingerprint technology, auto-locking the password database, syncing over local Wi-Fi instead of over the internet, storing credit card numbers, etc. The Wi-Fi- sync feature coupled with local credential storage make it a great product to recommend. And it helps that the company behind Sticky Password - Lamantine Software - was formed by employees of AVG Technologies, a well-known antivirus maker. If you want basic but strong security and better web form filling, this is the software for you. It's relatively more affordable than premium products like Dashlane, so don't expect too many frills.
Download | Free | Premium $29.99/Yr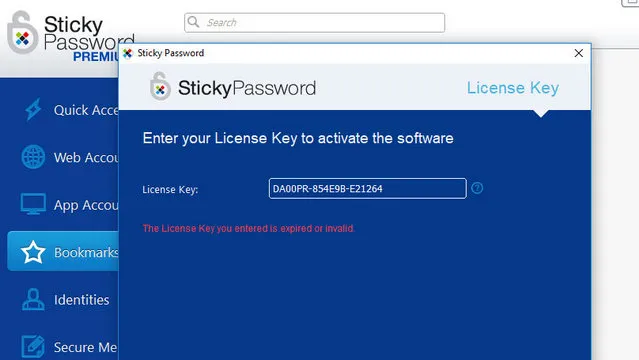 The Bottom Line
Each of these password managers offers a unique strength, but all of them use comparable security protocols to keep your passwords and credentials safe. With most offering biometric support, password inheritance, TFA and wide support for data imports, the basics are covered by all the five utilities covered above. What remains is for you to decide whether or not any of the special features is worth the money. There are several other password managers out there, such as LogMeOnce, LastPass, 1Password and so on, but these five had enough unique features for a strong case to help you make your decision.