Windows Boot Manager (BOOTMGR) is an essential part of Microsoft Windows and sets a computer booting into Windows operating system. BOOTMGR data can be located in the Boot Configuration Data on your computer. Of course, you can turn off Windows Boot Manager on your computer, but it slows down your boot-up process.

However, there are times when BOOTMGM is missing or stops working, which may result in misconfigured files or data loss. One common problem with Windows Boot Manager is that BOOTMGM is missing while booting from external USB. In reality, the "BOOTMGM file not found" issue is not something new as it affects all Windows versions.
If you are one of those who are affected by the issue, then we are here to help. This guide includes the steps on how to fix "BootMgr file is missing" in Windows 10. Before we move ahead, try updating your Windows. To do this, open Settings > Update & Security > Windows Update.
Fix #1: Restart Computer
One common way to fix the error is to restart your computer. In reality, a restart helps you fix most of Windows problems and gets everything back to order. We recommend you restart your PC before doing anything. If the problem is still there, then move on to the next step.
Fix #2: Check First Booting Device in BIOS
As we said before, BOOTMGR is missing error mostly happens when booting the OS from external device like USB or DVD. If the first booting device has no OS burned into it or booting information is missing in target devcie, then this error will pops up for sure. If this was the problem, make sure set the first booting device to proper ones.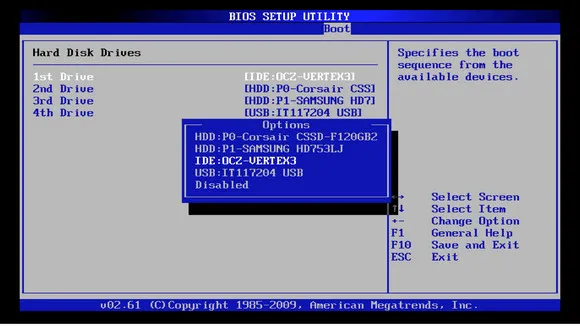 Fix #3: Burn ISO to USB Again (Optional)
If the computer boots from an OS installation USB or DVD and you saw this error, then it is highly process that the burning process failed. You need to burn ISO to USB or DVD again and make sure it is completed successfully.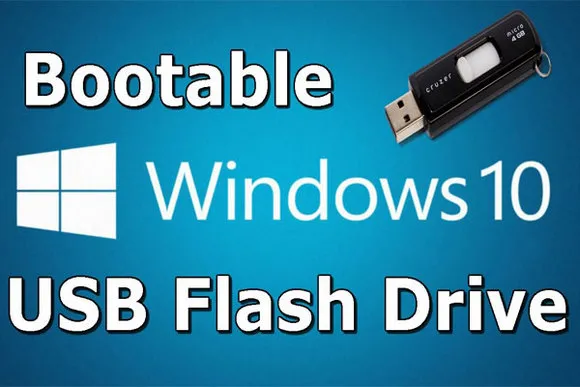 Fix #4: Use a Different Power Cable or Disconnect All Peripherals
BOOTMGM errors could be caused by malfunctioning power cables. In this case, make sure you use a different power cable or buy a new one to see if the problem is fixed. Plus, we recommend you disconnect your computer from all of your peripherals. Once you are done, restart your computer.
Fix #5: Startup Repair in Windows 10
Windows 10 includes a built-in tool that lets you fix certain problems like missing or corrupted files. In this case, it may do the trick. In Windows 10, Startup Repair is a big part of the Advanced Startup Options menu.
For some background, the Advanced Startup Options has been available in Windows 10 since day one, providing you with a reliable tool to fix many Windows problems. To trigger it in Windows, you simply need to hold down the Shift key while clicking on the Restart button.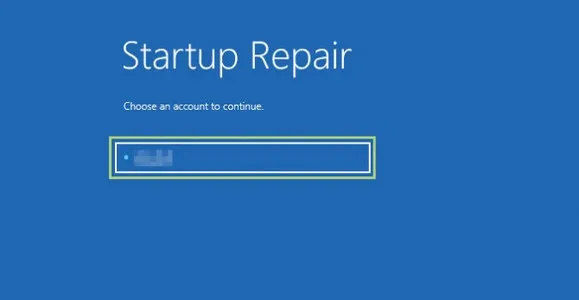 Fix #6: Reset your computer
This is not something we highly recommend to you as it is pretty risky, so make sure you now have a backup of your PC in case something goes wrong during the process. This is not something we highly recommend to you as it is pretty risky, so make sure you now have a backup of your PC in case something goes wrong during the process.
Step 1: Open Advanced Startup Options and then click Troubleshoot.

Step 2 : On the next screen, select Keep my files. This option helps to retain all of your personal data (if you already have a backup of your device, you can select Remove Everything).

Step 3 : Now just simply follow the instructions to complete the reset process.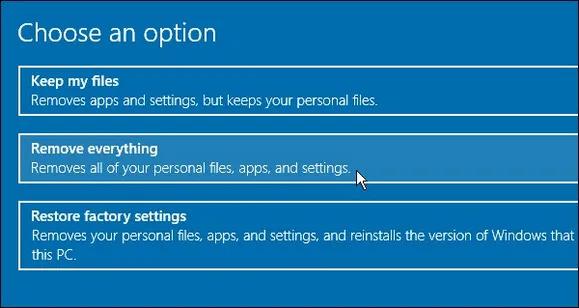 Fix #7: Replace Hard Drive or SSD
If you have exhausted all the possibilities, but nothing works, the last hope for success is to replace your hard drive and then re-install Windows 10. In reality, there is a good chance that you are facing some kind of hardware problems. If that does not work, try contacting your PC brand and ask for support.
The Bottom Line
The "BOOTMGM file is missing" error is not a big deal, but it is super annoying. Hope that this guide works best for you. If not, make sure you let us know in the comments below.