There are many advantages to buying used Windows laptops - or any other electronic device, for that matter. If you're not keen on the unboxing of new released electronic devices, then the field is wide open for you. That being said, however, you have to be careful when buying pre-owned laptops. You don't know what physical condition it's in, you won't be able to see if it works, what problems it has or even if it's infected with a virus. That's why it's important to go to the right place when buying a used or refurbished laptop.
In this article, we'll show you how to look for the best refurbished Windows laptops at the top retail stores and ecommerce websites. We'll also show you how to make the decision once you spot a good piece, and what you need to look for in terms of configuration and so on.
1. Amazon (Used & Refurbished Laptops)
Amazon have taken the retail industry by storm, and one of the big advantages they have is their shipping network. That means you can sit in California and buy a refurbished Windows 10 laptop from New York without getting out of the house. Moreover, Amazon usually has a large inventory of refurbished laptops on its site. For example, if you go to Amazon.com and type in "refurbished Windows laptop" in the search box, you'll see over 1,000 results. You can easily filter the results by screen size, storage, RAM, hard drive type and so on. If you find something you like, you have the advantage of reading user reviews to help you validate your choice of Windows laptop. To truly get the best price, you can even sign up for an Amazon Prime membership if you don't already have one. Products that are sold under the Prime label are usually shipped within two days at no cost to you. Most eCommerce sites will have their own loyalty programs, so be sure to check them out.
The disadvantage of buying from such portals is that you don't see the merchandize before purchasing it. In addition, refurbished laptops and other electronics won't have a full-year warranty on them. The typical coverage for a certified refurbished product is usually 90 days, as in the case of Amazon. Besides, you're not actually buying it from Amazon, but merely "an Amazon qualified supplier."
Tips: How to unlock an used laptop if password is unkown

Pros: Trust-worthy, Full of choices, fast shipping rate and solid fraud protection.
Cons: Can't verifiy the device before purchase.
2. Best Buy & Target (Factory Refurbished Laptops)
The advantage of going to a retail store is that you can physically view the product and maybe even test it out before you spend any money on a used laptop. For example, stores like Best Buy and Target allow you to choose between in-store pickups and shipping to your door. That means if you like the product, you can go in and take a look before you purchase it. Typically, a heavy discount will be applied to the list price of a new product, and you can even compare products to see which one you like best. The comparison feature can also be used to ascertain the current average selling price of a laptop model that you particularly like. You can then continue your search on other portals or source it from a different place. You're lucky if you find a good deal on a great used Windows laptop this way, but it's worth a shot because you're covered by seller warranties, you could get free shipping and you're buying it from a trusted brand.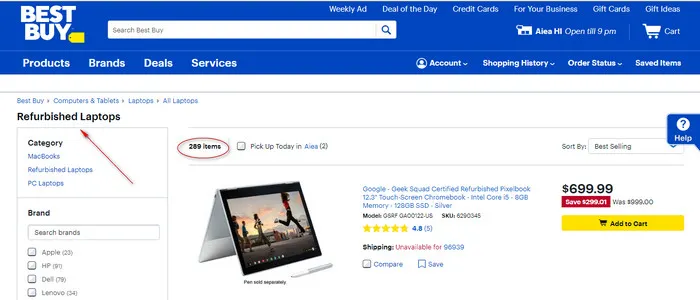 The biggest disadvantage of buying from a retail store in-person or online is that you may not have a wide range of choices to pick from. For example, Best Buy currently lists only about a dozen used Windows 10 laptops on its site. Moreover, you may not have the device available to ship to your ZIP code. Retailers typically keep their overheads low on such products by only offering to ship them to nearby locations.
Pros: Legit, physical-touchable and less-risky.
Cons: Lower discount rate and less models available.
3. eBay and Craigslist (Used Laptop for Sale Near Me)
Craigslist and eBay are at the top of this list. They typically list hundreds of used laptops at any given time. The big advantage with eBay, for example, is that you can also use Advanced Search to look for expired auctions. You can't buy those units, obviously, but it will give you a good indication of what price you can expect to pay for a laptop in a similar condition. Some marketplace sites will also allow you to negotiate the price with the seller, which means you can get it for even cheaper than the list price. Possibly the biggest advantage, especially with sites that offer auction-type purchasing, is that you might end up paying a fraction of what you expected to pay for a second-hand Windows laptop. Luck has a lot to do with it, but if you closely watch the auctioned item in question, you might be the one to put the winning bid. Make sure you have an upper limit when bidding so you can stop when the price of the product hits that level.
The biggest drawback is that you don't get to see the product. eBay covers purchases with its guarantee, but it still means returning the product and having your money held until you find one that you like. And you run the same risk again with the next purchase. Unless you check the seller rating, reviews and so on, it might not be a good idea to put down hundreds of dollars on something that may or may not look and work as represented in the listing.

Pros: Cheaper price and many options available.
Cons: High risk for being scammed and no return policy.
4. Newegg (Factory Refurbished Laptop Only)
Newegg.com offer a wide range of used or refurbished laptops. Not only do they sell products that they themselves have purchased from sellers, but they also allow third-party sellers to operate on the site. That gives you a much wider choice of laptops. Since the site is purely focused on electronics products, sellers gravitate to it, giving the buyer more options and more bang for your buck. Such websites typically offer free shipping on eligible products, so that's something else you can save money on. In addition, if you sign up to their email list, you can get immediate alerts on new listings, giving you a big advantage over other potential buyers of that laptop. One thing you must absolutely do is have a little patience so you can wait for the right product at the right price. If you're willing to do the research, this is a great way to save money.
The downside of using such sites is that you may have to look into the seller's returns policy before you purchase anything. For example, you may have to apply for a Return Merchandise Authorization (RMA) number for certain products, and you have to make sure that it is returned in exactly the same condition and with all the original accessories that you received. It's a bit of work, and that's the price you pay for getting a cheaper Windows laptop.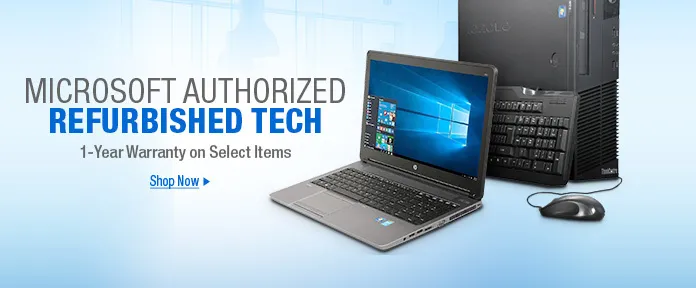 Pros: Wider range of choices and safe.
Cons: High risk buying from individual sellers.
5. Facebook Group
Facebook is not a pure social media sites any more. They've become commercialized to a great degree because of the sheer size of the audience. For example, if you go to Facebook and type in "used windows laptops near me", you'll be shown a list of all the pages where such devices are sold near your location. You can send a message, negotiate the price, ask for more images of the product and so on. If you're a good negotiator, you can get a really good deal on social media. What's really great about using social media to buy used products is that this isn't a channel that most buyers would even think of, giving you a significant advantage over others looking for the same product as you. Besides Facebook, there are other sites where you can't buy used laptops, but they offer a great source of places that you can buy them. Reddit is a great example of that. If you don't find what you're looking for, post a query in the corresponding subreddit and someone from the vast community is sure to be able to help you out.
The obvious disadvantage is that you're not usually covered under any sort of warranty. Also, you may need to do an extensive search before you find the product you want. That means your search term needs to be very specific, and you'll be lucky to find the exact product at a location near you.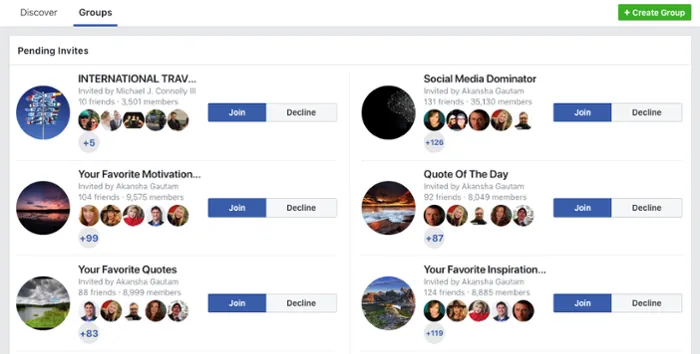 Pros: Low price and price negotiable.
Cons: Not safe and less options.
Summary:
All of the above places are great for buying used Windows laptops. You just have to be a little patient and look for the right product at the right price. Do your homework and find out what the reasonable price might be for a particular Windows laptop that's a certain number of years old. For this, you can use the comparison feature on retail and eCommerce websites to your advantage. Once you arrive at a reasonable figure, look for products that are within that price range you've identified. When buying from other users , make sure the login password was removed so you won't buy an useless device after paying. If you put in the effort, you can save hundreds of dollars on your next Windows laptop purchase.