It happens to most of us when we take a long vacation, come back to home, try to use laptop and all of a sudden, we realize that we don't remember the correct password anymore. We try to find and guess all the possible combinations but everything seems to be in vain. In addition, there is a drawback with Asus laptop that typing wrong password back to back will lock you out for hours. After digging into the search engine, you might find out resetting forgotten password is the only way to unlock the laptop.
What to do when you forgot Asus laptop or PC password? Well, the first thing that you should keep in mind is not to re-install Windows operating system because it would cause a horrible data damage if there were important files on the system drive. Also, it takes a lot of time to set up the computer and download drivers. So in this tutorial, we will show you how to easily bypass Windows laptop password if forgotten. However, these tricks will pretty much work with all Windows distributions.
Method 1: How to Reset ASUS Laptop Password via Microsoft Account Service
If you have choosen Microsoft account as the default user account on Asus laptop then you can easily recover the password by resetting Microsoft account. This is is the easiest way to unlock a Windows computer by far. The prerequisite is that a Microsoft account was associated to the computer. If not, then head up to Method 2.
Step 1: From a working computer or smartphone, go to live.com by using any web browser.

Step 2 : Click on "Forgot password" to open the official password reset page from Microsoft.

Step 3 : Enter the email address and choose how to receive the verification code.

Step 4 : Enter your Microsoft email ID and on the next page enter the recovery email or phone number to receive an OTP.

Step 5 : As soon you confirm your identity, you will be presented with a password reset page where you can create a new password. Then use this new password to sign in to your laptop now.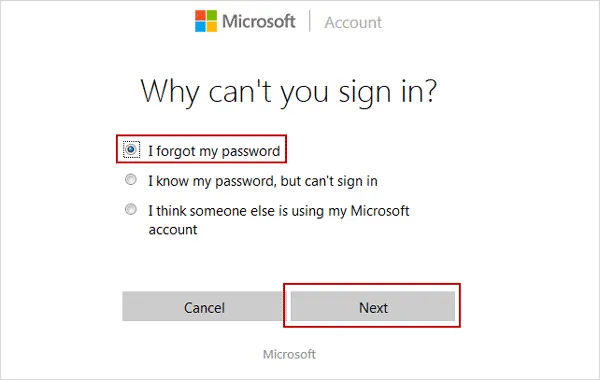 Method 2: How to Remove Password on Asus Laptop Windows 10/8/7 with PassMoz LabWin
If you have no technical skills or want to reset your laptop password immediately without any effort then you should opt in for PassMoz LabWin. It is a flawless solution to reset any kind of password from your computer within minutes. Whether you are using picture, text, PIN or Microsoft email password to protect your computer, it won't matter since PassMoz WinLab is designed to remove Windows admin password with reset disk. PassMozz LabWin supports Windows 10, Windows 8, Windows 7, Windows Vista and Windows XP.
Creating a password reset disk is extremely easy with this program. First you will be required to install the program on a computer that has administrator rights, then follow these below mentioned steps:
Step 1

Installation

Run the program and insert a thumb drive or CD/DVD. Make sure to backup all the data as the program will wipe out every information from it.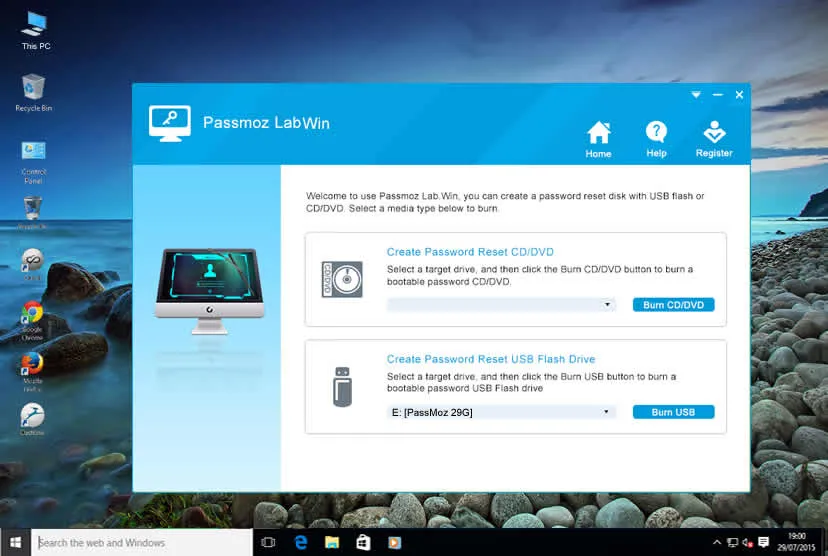 Step 2

Burn Password-Reset Disk

Choose the removable drive name by clicking on the drop-down icon. Next, click on "Burn USB" or "Burn CD/DVD" to start creating the password reset disk. Usually, it will be done in less than 3 minutes.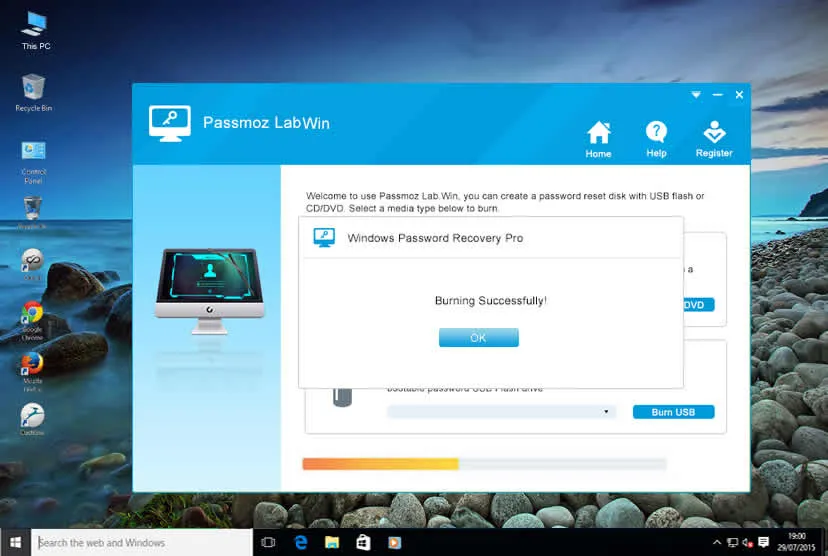 Step 3

Reset Asus User or Administrator Password Instantly

Insert password reset disk on that locked Asus laptop and restart the computer. Keep pressing "Delete" key to brign up the boot menu and select the removable disk as the first booting device. PassMoz LabWin program will be opened automatically on the screen. Simply select an username and click on "Reset Password" button to remove the password from the account. Reboot the laptop again and no password needed anymore!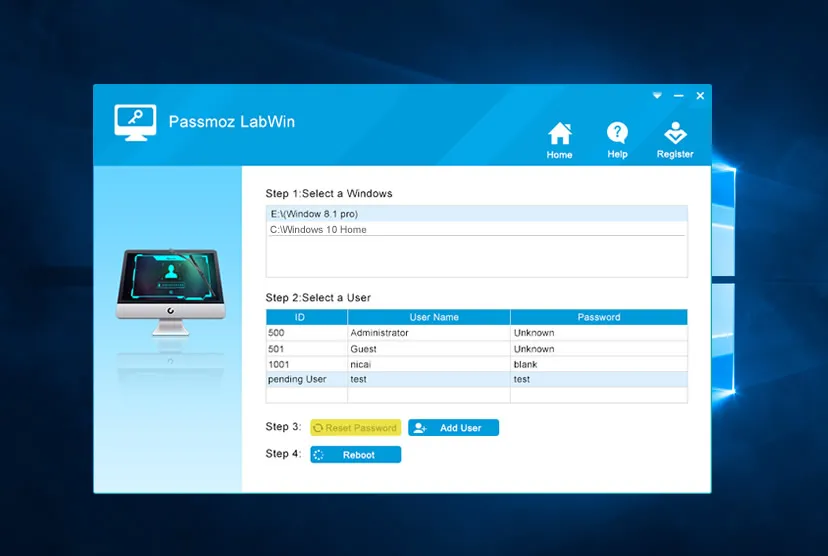 This is pretty easy, right? Why not giving it a try now?
Method 3: How to Change Password on Asus Laptop Windows 10 with NT Password
Offline NT Password and Registry Editor is another powerful Windows password recovery tool that uses basic simulations to edit the password from Linux Live CD. It is a bit complicated to use so it is only recommended when you have good knowledge about computer. Any incorrect command could completely destroy the laptop.
Step 1: Download the ISO image file of this program and burn it to a CD/DVD.

Step 2 : Insert the CD/DVD to your Asus laptop and boot from it.

Step 3 : Hit the Enter button on the boot prompt and choose the driver partition name where your OS is installed.

Step 4 : Confirm the registry editor path and select "Edit user data and password".

Step 5 : Select "Clear/Blank" option to remove the password from your laptop. Restart the laptop and it should work fine now.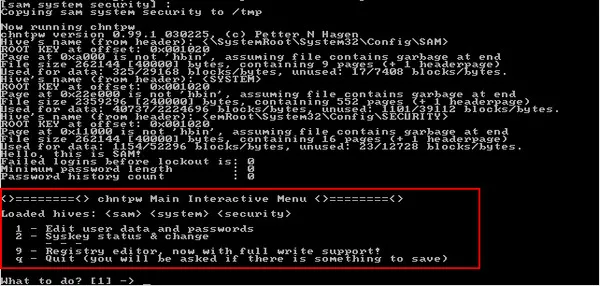 Final Words :
In this article, we have covered how to reset forgotten Asus laptop password in 3 simple methods. Remember PassMoz LabWin is the best tool among all the programs available on the internet. It is super easy to use and literally takes less time to remove the password from your laptop. It is efficient if time is an essential factor. Plus, it is guaranteed that none of your data will be erased at all afte reset.