Forgetting Server 2012 access password is one of the most unpleasant and embarassing experiences to go through, but that problem is compounded when it's a local admin password - and for a network, no less. To reset a Windows Server 2012 login password, you can employ multiple methods. Using the command prompt is quite effective, as is doing it with a reset disk.
That said, there are risks associated with both these methods. The objective is to not touch any of your data but merely reset the password, and premium tools are better suited for that. In this article, we'll show you one free method and one premium tool to reset an administrator password on Windows Server 2012.
Method 1: Reset Windows Server 2012 Administrator Password with CMD
This method is relatively easy and fairly quick to execute, but you need a Microsoft Windows Server 2012 DVD. Also, you should know the basic of command prompt. If not, be careful with the commands and make sure you totally understand the steps before taking any action. It is too risky to break the server if you input the wrong commands.
Step 1: Boot the server from the DVD, choose "Next" on the setup menu, then choose the "Repair your computer" option. Under that, choose Troubleshoot >> Advanced >> Command Prompt.

Step 2 : Once you're on cmd, type in the following command verbatim, minus the double quotes at the beginning and the end:
d:
cd windows\system32
ren Utilman.exe Utilman.exe.old
copy cmd.exe Utilman.exe

Step 3 : Now exit cmd and hit "Continue". You should now see the logon screen when the server boots. At this point, press the Windows Key + U. Now type "net user administrator" (minus quotes) and the new password. It should look something like this: net user administrator NewPWD (you should replace with your own new password).

Step 4 : Close cmd again and your server should now boot up normally with the new password.

Step 5 : You also need to clean up after changing your admin password for Win Server 2012. They're the same steps described above, right until the first four-line command. Close cmd once again and your server should boot up like nothing ever happened.

What if you don't have the boot disk? What do you do then? In such a situation, you may need to resort to a third-party application.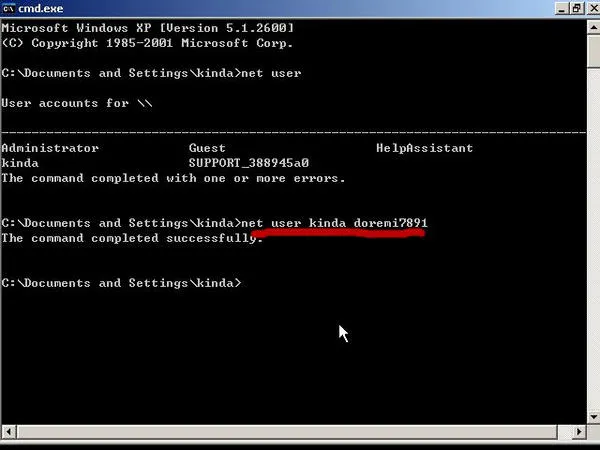 Method 2: Reset Windows Server 2012 Local Account Password without Installation CD/DVD
The safest way to reset your forgotten Windows Server 2012 is to use a trusted premium software application, like PassMoz LabWin. Not only does that help mitigate data integrity risks, but in this particular case the fix is extremely easy to implement. And if you have any problems, there's a highly qualified customer service team to help you out.
To provide an overview, the software essentially creates a boot disk on another Windows machine that you can then use on the server machine to blank the password. Here's a detailed description of the steps involved to reset Windows Server Admin password.
Step 1

Install PassMoz LabWin

On a Windows machine (different from the Server machine), download and install the Windows version of PassMoz LabWin.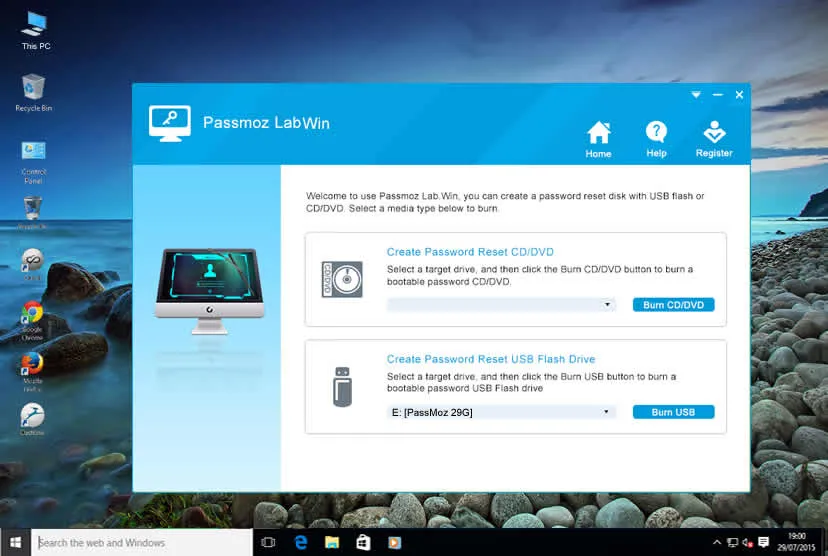 Step 2

Burn Files to USB or CD/DVD

Launch the software, then insert a USB drive or a CD/DVD. On the software interface, the drive or disk will automatically be detected. Now click on "Burn" against the detected storage device. In a few moments, your bootable reset disk will be ready. Unplug it and insert it into the Server machine.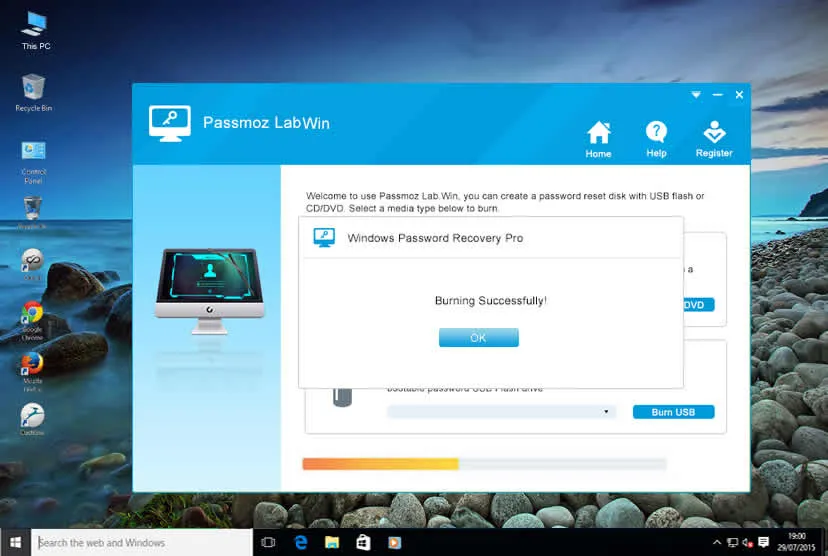 Step 3

Reset Windows Server 2012 Password Instantly

On the locked machine, once you boot it up with the storage device inserted, it should boot up to the PassMoz LabWin display screen. On that screen, click on "Reset Password" after selecting the admin username.

Once the process is complete, you need to click on the "Reboot" button, and the server machine will boot up normally. You can now enter without a password and create a fresh one after you're in.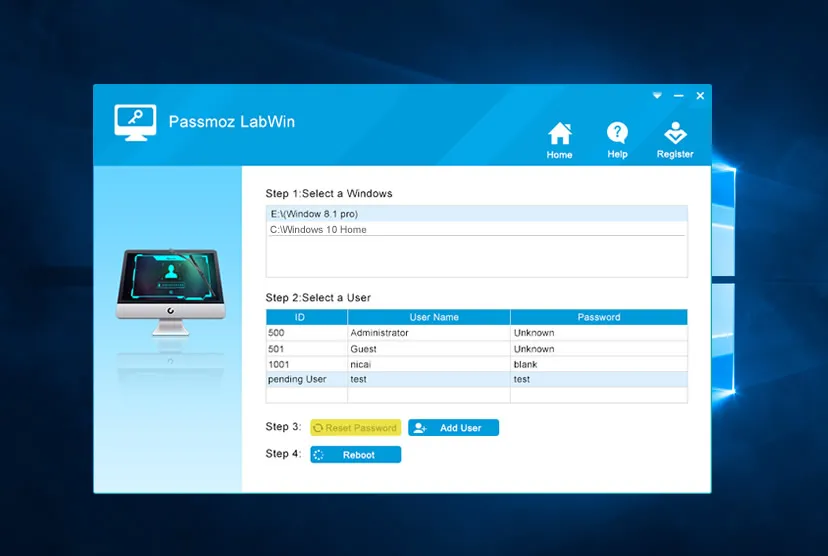 It's really that simple to use this versatile and powerful utility. None of your data will be touched, so you don't have to worry about missing files, media or anything else. All the application does is remove the password swiftly and effectively. Problem solved!
Conclusion:
You might also consider open source software applications for resetting administrator password, but we strongly advise you against it. Not only does it put your network users' data at risk, but the software could also be out of date, leaving the door wide open for potential malware attacks. Premium software might cost a bit in the beginning, but in the long run you'll thank yourself for choosing a utility that is well-supported, periodically updated and trusted by millions of users around the world.