Windows Server 2008 R2 was released to manufacturing (RTM) nearly nine years ago, but it still serves its purpose nearly a decade later. It is a tightly controlled server OS, but anything that requires human input can always go wrong. One such situation is a system administrator forgetting or losing a Windows Server 2008 R2 password. Everyone forgets password at some time or another, and sysadmins are not superhuman. It's natural that they may forget a particular password if they're managing multiple systems or very large networks.
There are several ways to reset the admin password for Server 2008. Most of them are fairly complex, and to be honest, a lot of them don't work that well. It's almost like buying a lottery ticket to see if you've won access to the server machine. In this piece, we discuss two highly effective methods to accomplish this.
Method 1: How to Reset Password of Windows Server 2008 with Installation Disc
The first method involves using an installation disk for Windows Server 2008. It doesn't require actually reinstalling the OS, but the disk is required as part of the process. Here's how the task can be accomplished:
Step 1: Boot the server machine using the installation disk.

Step 2: Once it's up and running, see the Windows install menu and click on "Next". At the bottom of the screen on the left side, you'll see "Repair your computer". Click on that and then "Next" again.


Step 3: Choose the OS you want to repair in the System Recovery Options in the next Window and once again click "Next".


Step 4: Open the command prompt and enter: move C:\Windows\System32\Utilman.exe C:\Windows\System32\Utilman.exe.bak


Step 5: Type this command to copy and rename the cmd.exe: copy C:\Windows\System32\cmd.exe C:\Windows\System32\Utilman.exe

Step 6: Close command prompt and reboot the system, this time normally. Now on the login screen, click on the accessibility icon (Ease of Use) and in the command prompt, type in the following: net user administrator *
Step 7: Now put in a new password and hit enter. Login with the new password, but now it's time to delete the new utilman.exe that you created, and rename utilman.exe.bak to utilman.exe.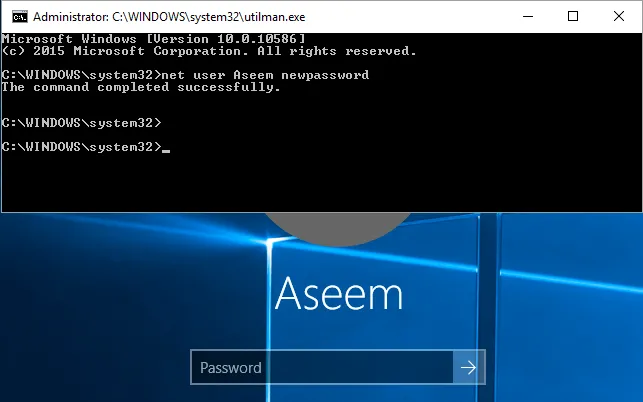 If you don't have an installation disk or you are unsure of executing the steps described in the above process, you can try using a different utility.
Method 2: How to Reset or Break Windows Server 2008 R2 Password with PassMoz Tool
PassMoz LabWin is one of the most effective Windows password reset tools you'll find. It's been tested on dozens of brands of PCs, and can reset the password for any Windows machine, including those running Windows Server 2008 R2 as well as Windows Server 2012 and Windows Server 2016. The process is extremely simple.
Step 1

Download and Install PassMoz LabWin on a Normal Computer

Create a password reset disk on another machine after downloading PassMoz LabWin to that machine. Make sure you download the official version to avoid any problems down the road.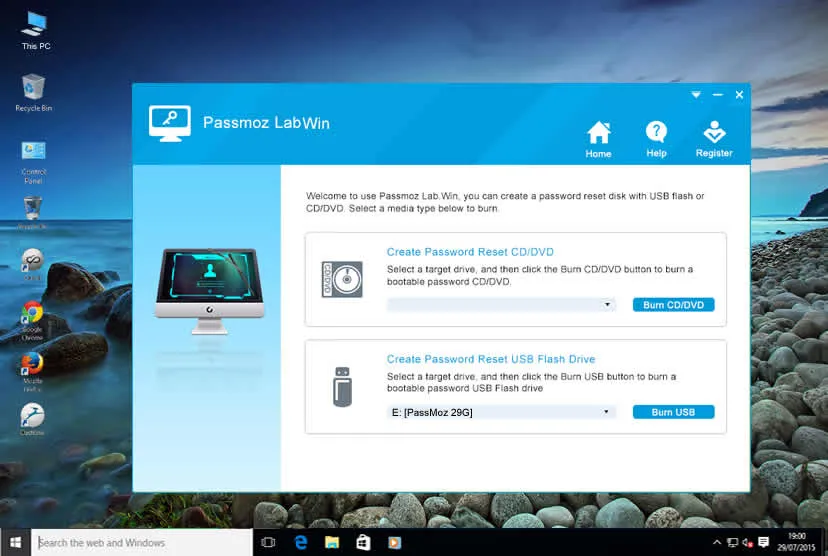 Step 2

Make a Reset Disk

To create the disk, simply insert a USB drive or DVD to burn the bootable media, and then burn the ISO file to the disk or drive. The software is intuitive enough to make this simple for you.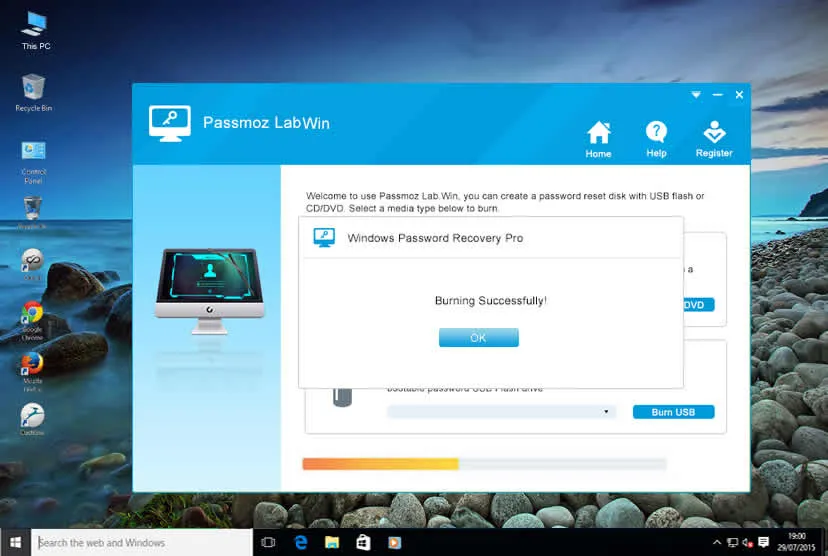 Step 3

Remove Password from Target Account

Now remove the drive or disk from the other computer and insert it into the one that's locked. Boot up the machine. On boot up, go to the boot menu and change the boot order so the computer boots from your drive or disk. In a few seconds, you'll see the PassMoz LabWin interface.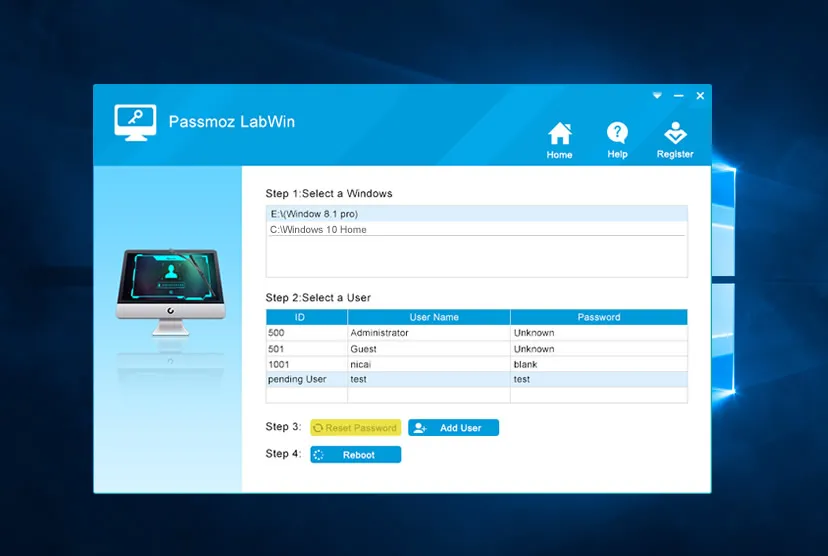 Here, you simply choose the bootable media for Windows Server 2008 R2, select the admin account that you've forgotten that password for, and click on "Reset Password". When the process is complete you can click on "Reboot" and reboot normally. In a few moments, you will be able to access the server machine without a password.
Verdict:
The reason this process is so simple is that it's been consciously designed this way. Rather than have the user hunt for additional tools and mess around with command line inputs, the creators of the utility have built everything into the software itself. The ISO burning software and the recovery software are both in that single program. With this in hand, you can not only reset a forgotten password for Windows 2008 administrator password, but any password for a Windows account.