Toshiba laptops are far more superior than any other branded laptops when it comes to security and privacy. Most Toshiba laptops comes with administrator account that you can password-protect so that no one can access it without your permission. In addition, the latest Toshiba laptops have finger-print locks as well as picture, text and PIN password. However, one of the drawback of using secure passwords is that there''s a slight chance that you may forget it.
Sometimes, you can come back from a long vacation and realize that you no longer remember your password and sometimes your enemies can change the password of the laptop to mess with you. However, you may now reset the password of your Toshiba laptop even if you don't have the acknowledgement of existing password. Use the methods shared in this guide to unlock your Toshina laptop password effortlessly.
Method 1: Ask Toshia Official Support for Password Reset
If you have the serial number and the special code provided by Toshiba with you then you can contact support to get your laptop unlocked. This will only work if you were connected with Toshiba root center with a domain controller account. This part is only for those who bought the laptop from Toshiba center with a serial code and domain controller account.
Step 1: Call 1800 200 6768.

Step 2 : Go through the IVR and get connected with a customer super executive.

Step 3 : Tell them the situation and laptop model along with the serial number.

Step 4 : If you are connected to Toshiba with Domain controller account then they will be able to setup a new password for your laptop which you can use to access your device again.

Warning: This method doesn't work if you are using local administrator for login. Kindly head to Method 2 for more details.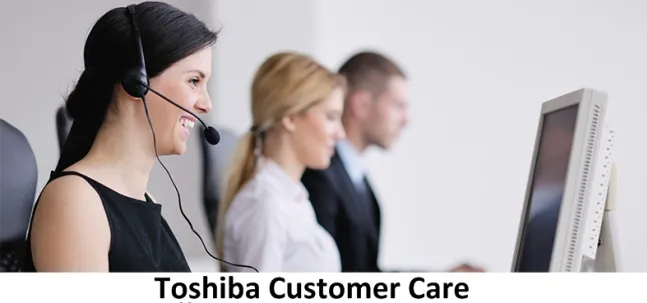 Method 2: How to Reset Password on Toshiba Laptop Windows 7/8/10 with PassMoz LabWin
Another way to recover Windows laptop password is to use a professional password reset tool like PassMoz LabWin. It is a high-class and sufficient Windows password cracking tool that has the ability to remove any kind of password from Toshiba laptop. It can decode 256-bit encrypted password whether it is text, PIN, picture or Microsoft account password. It is very easy to use and you can simply remove the password from your laptop to access your device without any password at all. Do not worry, not a single data will be erased from your laptop and it is guaranteed that it won't take more than 15-20 minutes to recover your laptop password.
It does work with all set of Toshiba laptop models along with 3500+ laptop and computer brands such as HP, Lenovo, Dell, Acer, Sony, Samsung, etc. But you will require a different accessible Windows computer in order to install the program and make a bootable password reset pen drive.
Step 1

Run PassMoz LabWin on Another Computer

PassMoz LabWin is a desktop program; so first you will be required to install the program on a different Windows laptop or computer.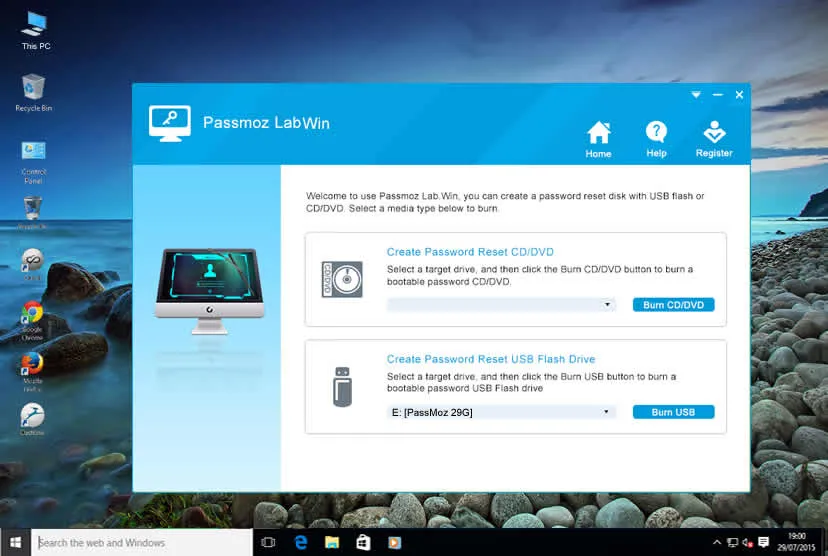 Step 2

Create Windows Password Reset Disk

Once it is installed, insert the pen drive and click on "Burn USB" from the home screen of the tool. This will create a password reset disk instantly. Besides USB, you can also make it with CD or DVD. it is your own choice. Personally, USB option is more convenient.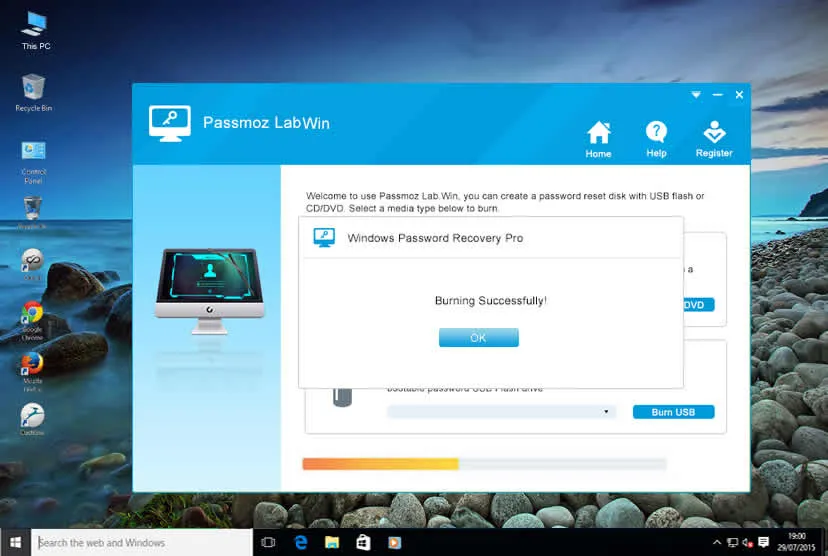 Step 3

Reset Asus User or Administrator Password Instantly

Now, put the pen drive back in the Toshiba laptop and press F4 to activate the boot menu. Then, select USB flash drive as the booting device and hit enter to load the program. Once PassMoz LabWin is loaded on the boot screen, it will automatically detect the Windows version then you may select the username of your laptop and click on "Reset Password" to remove the protection from your laptop.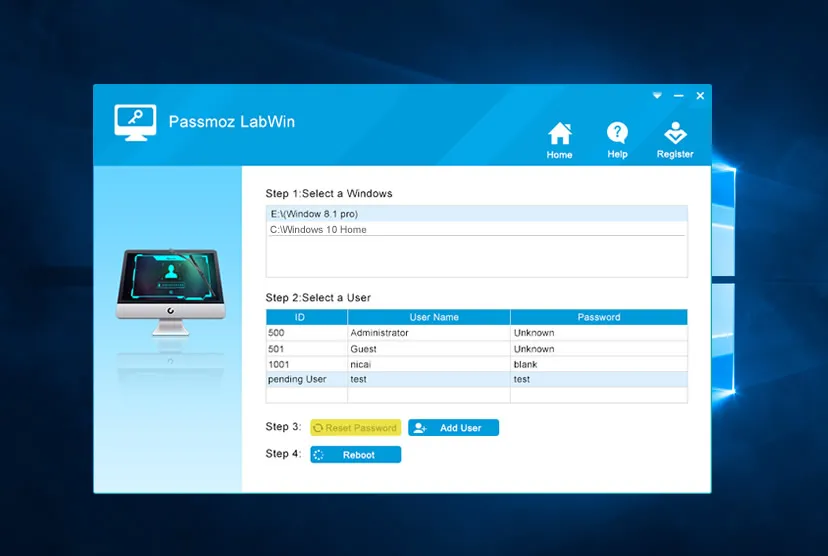 Reboot your device and you will see that there is no need to input the password during login. The laptop goes to Windows desktop directly. It is pretty easy, right? This is currently the best choice for password reset.
Method 3: Get into Toshiba Laptop without Password by UBCD
Ultimate Boot CD is an amazing password unlocking program that helps to recover and reset any kind of Windows password. However, it is quite complicated to work with this tool since it is text-based simulated program that requires technical skills to make things work.
Step 1: First download the ISO image file of the program on any Windows PC and burn the file on a USB flash drive.

Step 2 : Put in the bootable disk on your Toshiba laptop and wait for the program to load up on your home screen.

Step 3 : Select "Parted Magic" option and press enter to continue. Choose the default settings and press enter to load the program on your monitor.

Step 4 : Once UBCD is loaded on the screen, click on "System Tools" followed by "Change Windows Password".

Step 5 : Now set up a new password for your laptop and reboot to login with the new password.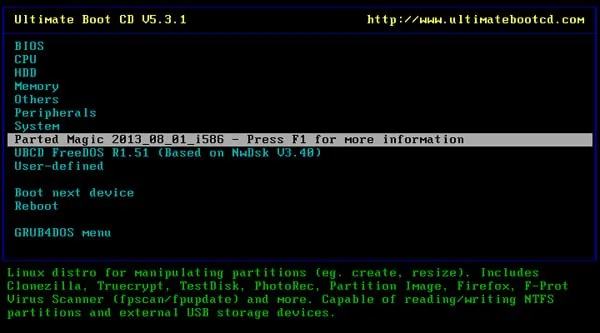 Final Words :
Resetting Toshiba Laptop passwords is extremely easy with PassMoz LabWin. It is an effective program that helped over a million users to unlock their laptops and PCs without any issue. Always read the rating and reviews of any program before choosing them. Also, PassMoz LabWin is free to try, so you can go ahead and download the trial version today!