Alright, let me get this straight, the only reason why you landed on this page is because the unspeakable thing has happened – You have forgotten Dell laptop administrator password. Surely, you are annoyed and frustrated and can't figure out where to go or what to do to get this issue fixed. Well, first of all, you need to relax and calm your mind because these things happen to everyone and resetting Dell laptop password is not the rocket scicence!
Fortunately, technology has advanced enough and invented myriad ways to reset Windows login passwords no matter it is strong or weak. In this tutorial, we will determine 4 simple ways to reset Dell laptop password but the same solutions can be implemented with other Windows desktop computer or laptop brands.
Solution 1: How to Reset Dell Laptop Password with Another Admin Account (Windows 7/10/8)
If multiple administrators were associated with your Dell Laptop then you can certainly change the password of original user account by using other administrator account. But you must remember the password of those administrator accounts in order to access your laptop and change the password.
Step 1: First logon to your PC from any other administrator account. Like we mentioned, you must remember the password of the other administrator account to access your PC.

Step 2 : Press Windows + R key to run the Command Prompt app and type in "cmpmgmt.msc" to run the Computer Management window. Alternatively, you can right-click on "My Computer" and select Manage to open the same window.

Step 3 : Expand the "System Tools" option and then click on "Local Users & Groups" > "Users" to display all the users linked with your Dell laptop.

Step 4 : Right-click on the username that belongs to you and click on "Set Password". Enter a new password for your user account and press "OK" to apply the effects..

Step 5 : Finally, reboot your PC and logon to your user account with the modified password.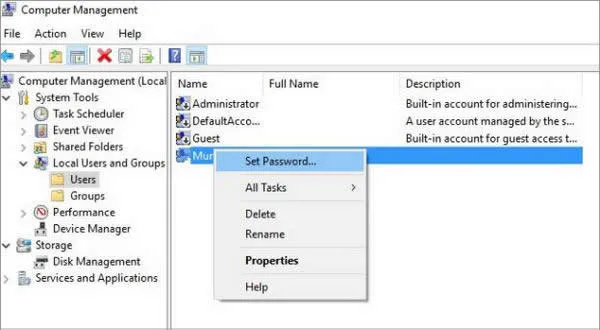 Tips: It only works if you have multiple accounts registered before forgetting the password. In addition, other user accounts must have administrator rights to reset the password.
Solution 2: How to Reset Password on Dell Laptop without Disk (Windows 10/8/7/Vista/XP)
If you are a computer novice user and doesn't have much programming knowledge then resetting your Windows laptop password a Windows password reset tool would be the ideal choice. In this guide, we will be using PassMoz LabWin to unlock your Dell laptop because it is the most effective and powerful tool to remove administrator passwords from any Windows computer or laptop.
PassMoz LabWin is a desktop software that needs to be installed on a different Windows computer or laptop because you can't use your own. Then, it will allow you to create a password reset disk with a pen drive or CD/DVD by burning the necessary ISO image file in it. You can then use the bootable password reset disk to bypass password of your Dell laptop effortlessly. Actually, it not only works with Dell laptops but it works with over 2500+ desktop and laptop brands and models, such as Lenovo, HP and Acer.
It can crack any length of password on any Windows version such as Windows 7, Windows 8, Windows 10, Windows 98/95/200, Windows XP/Vista etc. It is perfectly eligible with both 32 and 64 Bits versions as well as completely works with every type of hard disks like SATA, HDD, SSD, External hard disks, FAT32, NTFS etc.
Step 1

Install PassMoz LabWin on a Working Computer with Admin Priviledge

Download PassMoz LabWin program on a working Windows PC or laptop and install it. It is free to try, so you can at least download the trial version to see the true potential of this tool.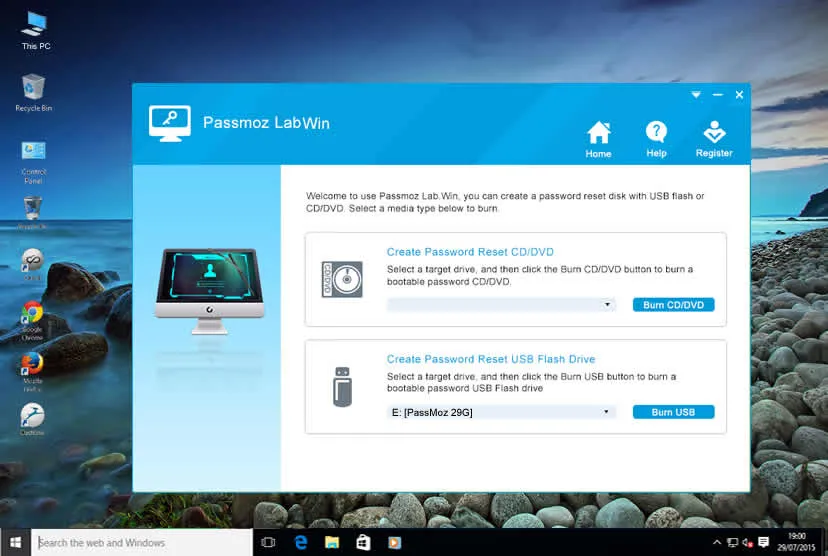 Step 2

Create a Password Unlocking Disk from USB or CD/DVD

Next, take a blank pen drive or CD/DVD and click on "Burn USB" or "Burn CD/DVD" to create the password reset disk automatically. Make sure to backup data from your removable drive or else they will be completely wiped out. After completing with password reset disk, it's time to reset the password of your Dell laptop.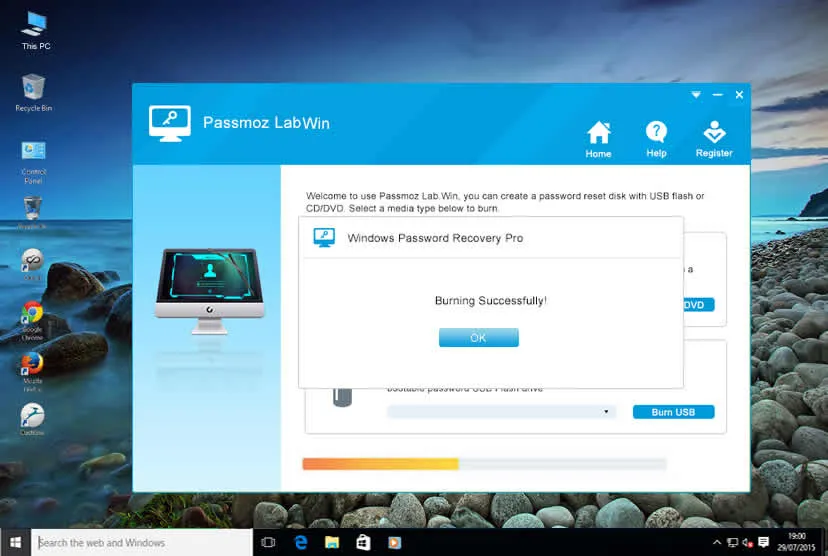 Step 3

Boot from Password Reset Disk and Remove Password of Target Account

Insert the pen drive on your Dell laptop and keep pressing F8 to open the boot menu. Please note the different laptop brands have different function keys to activate the boot menu, so make sure to check with your manufacturer. Then, select the pen drive name from the list and hit enter to load the Windows password recovery program.

The software interface is pretty straight-forward, you only need to input your Windows version and username, then click on "Reset Password" and everything is done just like that.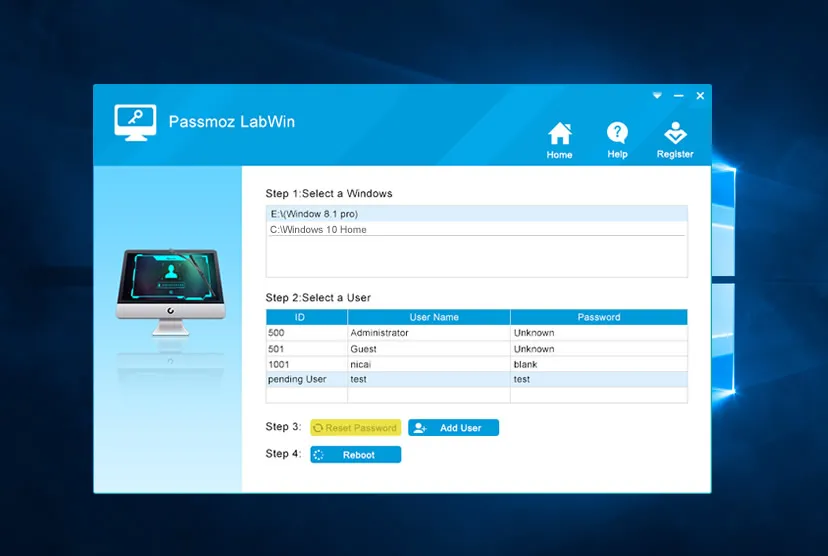 Simply reboot the computer and your computer is officially unlocked. The only drawback is that it is indeed free to try but if you want to remove the password from your PC then first you will have to register the program but no worries, you are protected with their 30-days money back policy. So, it's totally worthful to try it.
Solution 3: Unlocking Dell Computer or Laptop Password via Dell Support Service
Dell has a policy to give lifetime free support to their customers. So, you can always take benefit of that if you feel your laptop needs professional attention. Basically, if there's any way to reset the password from their HQ then they would be glad to unlock your laptop from the domain or root account. Here's how to get connected with Dell Support customer care.
Step 1: Dial 1-844-324-2808 from any smartphone or you can even call them directly from Skype.

Step 2 : First Press 1 for English or you can prefer any other language.

Step 3 : Then Press 9 to connect with the customer care executives.

Step 4 : Finally, explain your situation to them and listen to what solution they provide. Usually they will replace your laptop if it's under warrantee or if there's any alternate solution then it will be instructed by them.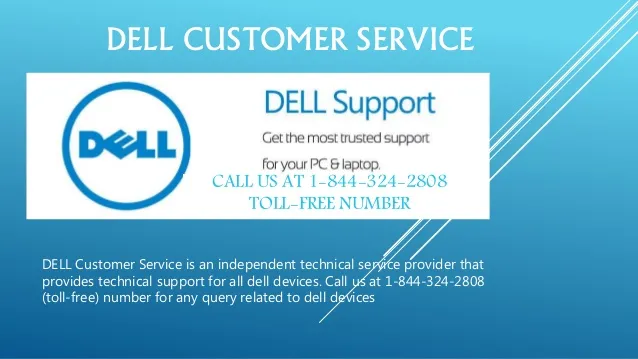 Solution 4: Take the Locked Dell Laptop to Repair Shop
This method is not that much recommended because the would cost hundreds of dollars to get it fixed. If unfortunately, the repair shop just simply format your PC and re-install the operating system all over again. This may cause heavy data loss and it might end up erasing all data from your primary disk. Yet, if you are unsure what to do then take your laptop to the nearest laptop repair shop and let them know the situation.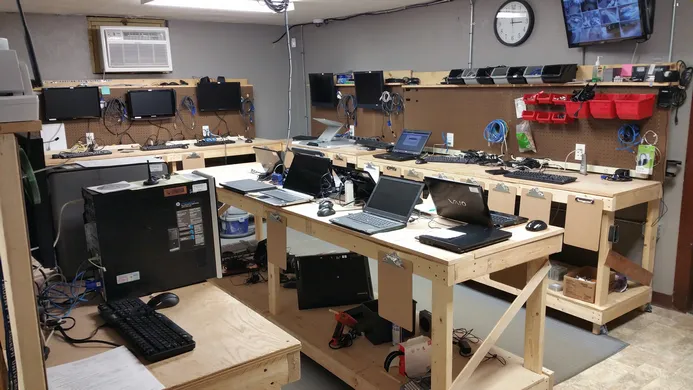 Wrap Up:
In our final verdict, we would like to say that resetting laptop administrator password is extremely simpler with PassMoz Windows Password Recovery software. You do not have to take your laptop anywhere when you can resolve the issue by yourself. It is incredibly easy to use and it can unlock your laptop within 15-20 minutes. Plus, it's lot cheaper assuming laptop repair shops charges hundreds of dollars for bypass the login protection.