Cain and Abel is a powerful password recovery utility that uses multiple methods to reset your Windows password. There are several downsides to it, but it recovers passwords 99.9% of the time. However, even that depends on the rainbow tables you're using, which have to be downloaded from other online sources. What is more, a number of users reported Cable and Abel had stopped working on Windows 10 and many other saying it can't get the correct password after days of running. So we have to figure out other ways to remove the password.
As alternatives, there aren't many that we would recommend other than Ophcrack or PassMoz LabWin. The sections below outline where to get these software applications and how to use them to recover your Windows password.
Cain and Abel Alternative 1: Ophcrack Password Cracking
The most stable release of Ophcrack is version 3.8.0, which was made available in March, 2018. The easier way to use Ophcrack is to download the Live CD version for your version of Windows. These can be found here.
Step 1: Remember, since you don't have access to your Windows machine, you'll need to do this on a different computer that has Internet access. Once you download the Live CD ISO file, you will need to burn it to a disc or a USB drive. You'll need about 1GB of space on the drive.

Step 2 : What you have now is bootable media on a disc or USB drive. Use this to boot up your locked machine. After the regular boot process, you should be able to see the Ophcrack window with several options. "Automatic" is the default, and it will start in a few seconds if you don't do anything. You can also press "Enter" for the process to initiate manually.

Step 3 : Once the software loads, you'll see a bunch of text running down the screen. You should also see a small window where it says that an partition with details of an encrypted password has been found. That's good.

Step 4 : When the program has done its job, you'll see a windows with users and NT passwords listed. If yours is not in there, that means Ophcrack couldn't find the user or the password has not been cracked. If it says "empty", that means you can login to that user or admin account without a password.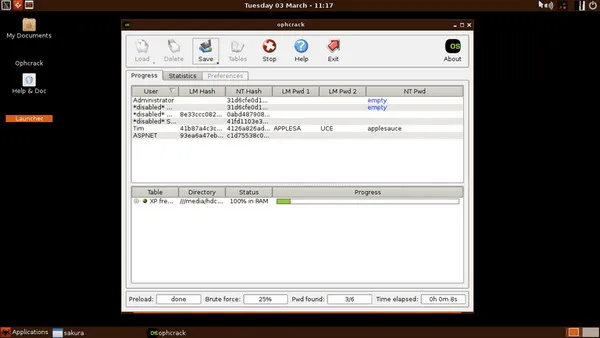 In the event that Ophcrack is not able to recover lost Windows password, you can try another powerful software called PassMoz LabWin.
Cain and Abel Alternative 2: PassMoz Windows Password Recovery
PassMoz LabWin is yet another powerful password recovery utility for Windows that supports all versions from Windows 10 all the way back to Vista and XP. And the recovery rate so far is 100%. That means no matter how long or complex your password, PassMoz LabWin will crack the password for you. Below are the steps to follow in order to recover your Windows password using this application:
Step 1

Requirement and Install

Prepare for the recovery by downloading and installing PassMoz LabWin on a different PC with admin access. This will allow you to create the bootable media and burn it on a disc or USB drive. No additional software is required, since everything is built into the utility.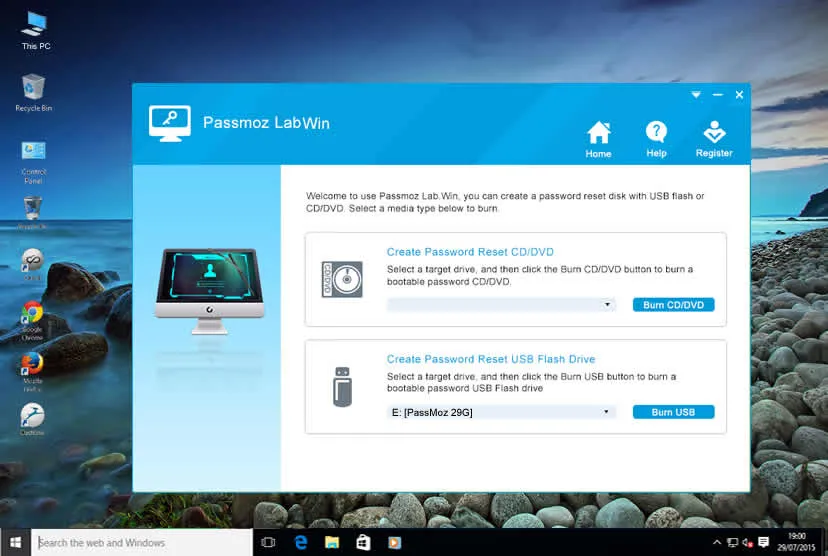 Step 2

Burn Disk

On the second PC, launch the program and insert a storage device. USB is preferred, but you can also insert a DVD/CD. The software will give you two options once it detects the storage method. Burn the bootable ISO file to the chosen storage device by following the on-screen instructions.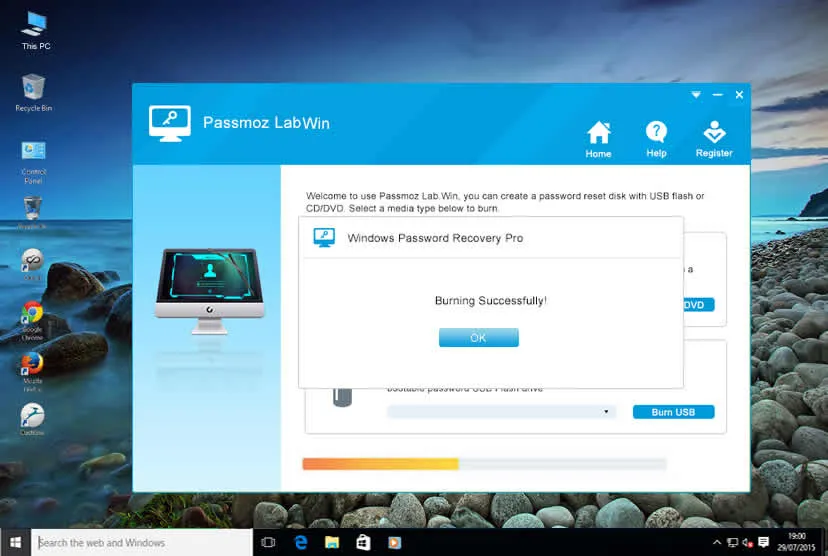 Step 3

Set Account Password to Blank

Now, remove the disc or drive and insert it into the locked PC. On boot up, you will need to hit the F2 or Esc key to get to the boot menu, where you need to change the boot order so your PC boots from the media you just inserted.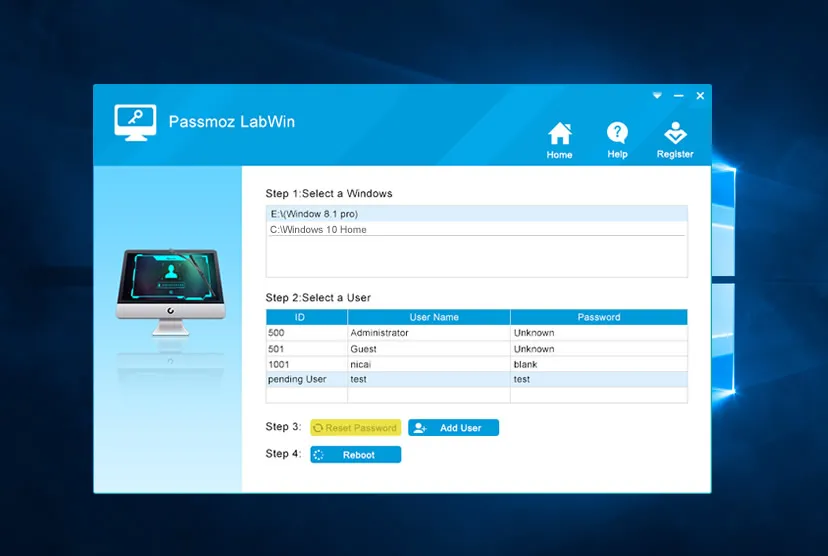 Once that's done, you'll see the PassMoz LabWin interface, where you select your version of Windows, select the user and hit "Reset Password". The process is complete once your password has been recovered. Now hit "Reboot" and you should be able to get in normally without a password.
Conclusion
One of the reasons why millions of people trust PassMoz is not just because of its flawless recovery rate, but the fact that it's been tested on dozens and dozens of Windows PCs from different OEMs (original equipment manufacturers) like HP, Asus, ThinkPad. The reliability factor is important here because you don't want whatever software to use to be messing around with your data. PassMoz doesn't touch any of your data; all it does is reset the password so you can get in without a problem.