We might forgot an important password at some point in our lives. Although it's frustrating, especially when it's the password to your entire computer like a Windows 10 machine, it's not the end of the world. Resetting or changing a password is one of the easiest things to do as long as you know the right methods and have the right tools to hand. After that, you can open the laptop without password.
So even you've forgotten your Windows 10 user account or admin account password. What do you do? The first thing is: do not panic. We've shown you three very simple but effective methods to unlock the laptop and regain access to your computer in no time.
Method 1: How to Get into Laptop without Password by Command Line Input
Using command prompt is the first method that can be executed quickly as long as you have access to another admin account on the same Windows 10 machine or if you can get in with a PIN or picture password.
Once you're in, enter the Command Prompt (Admin) by clicking on the Windows + X hotkeys to get to the Quick Access menu.
On the command line, type in the following: net user account_name new_password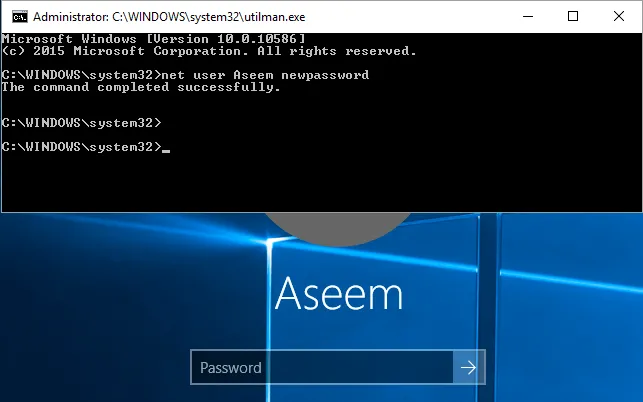 Make sure you replace the two parameters with the locked user account name and a new password. Hit Enter, and if you see the message "The command completed successfully", then you're done. Your account can now be accessed with the new password after you log out of the admin account or switch users. Try doing either one and see if it works.
Method 2: Unlock Laptop by Changing Microsoft Account Password (Windows 10/8 Only)
Another method to bypass your Windows 10 or Windows 8 password if you've forgotten it is by going to the password reset page on Windows Live on another PC and resetting it that way.
To do this, go to https://account.live.com/password/reset and click on "I forgot my password." As long as you have access to the registered email account and mobile number you registered with (for authentication purposes), you'll be able to change the password with the link they send you.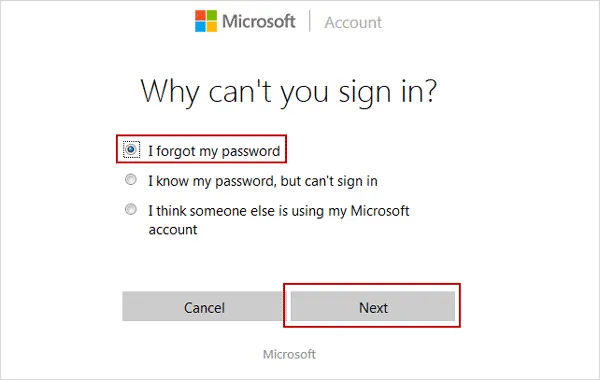 Unfortunately, if you cannot authenticate yourself as the authorized user of that Microsoft account, there's not much you can do other than look for yet another alternative. Fortunately, that's exactly what we're going to show you now.
Method 3: How to Get into a Locked Windows 10/7/8 Laptop with PassMoz LabWin
The password reset disk method is one of the most effective and comprehensive ways of removing or resetting a password on Windows 10. This particular variant of the method uses a software application called PassMoz LabWin, one of the most powerful password recovery utilities available on the market. It now supports 100+ brands of laptops manufacturers, including HP, Dell, ThinkPad, Asus, etc.
To offer an overview, the process involves creating a password reset disk as bootable media on a different Windows machine than the one you are locked out of. Once created, this USB drive or DVD/CD can then be used to boot up your locked PC and reset the password. It is extremely simple to use, and because all the functionalities are already built into the software, you don't have to mess about with command line work or additional tools. It's a one-size-fits-all solution for any type of Windows account.
Step 1

Prepare for Download and Installation

Download the software from the authorized source to a borrowed PC or laptop with admin rights. Be sure that it is the authentic version of the software, since other versions available elsewhere may contain malware or harm your computer or data in different ways.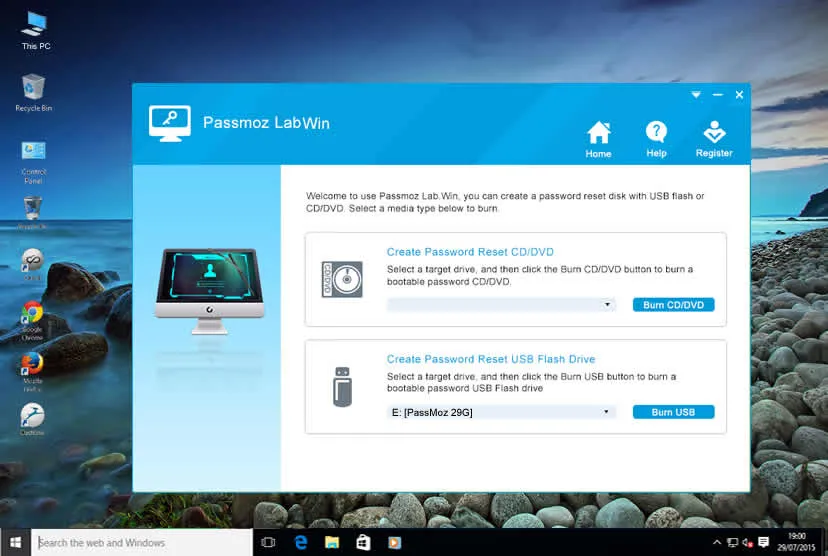 Step 2

Make a Reset Disk

Launch the software on the borrowed machine and insert a USB drive (preferable) or DVD/CD. When you see the interface load up, choose the "Burn" option against whatever media type you're using; it will be automatically detected. Your password reset disk will be created in a few seconds.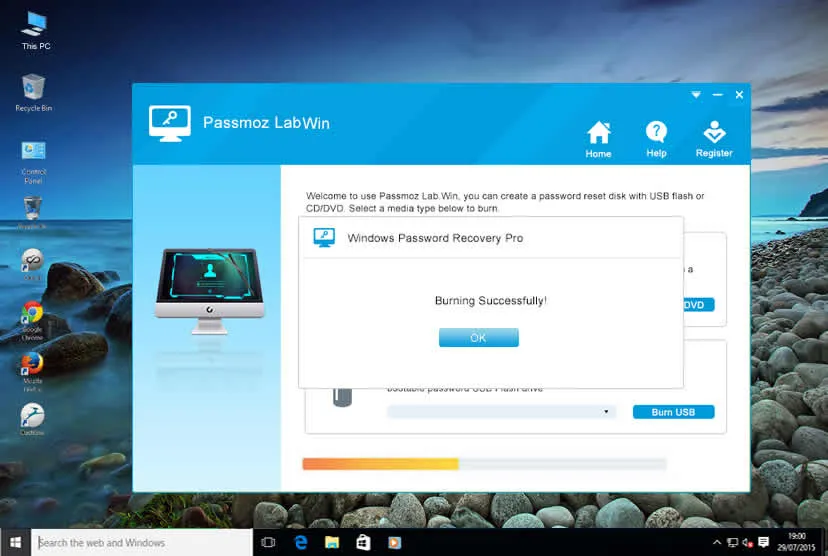 Step 3

Turn on Locked Windows Laptop

Remove the disk or drive and insert it into the locked Windows 10 PC. Boot up as normal, but during the boot process you will need to hit a special key to get into the boot menu. Here, you can use the +/- keys to change the boot order. Select the bootable media you just inserted.
Step 4

Reset Account Password

Continue the boot process, and you will soon see the PassMoz LabWin interface. Here, you need to select the right ISO file and the account that is locked. Then click on "Reset Password."

Once the process is complete, click "Reboot" and your computer will boot up normally. You will now be able to access your account without having to enter a password. If you are asked for one, leave the field blank.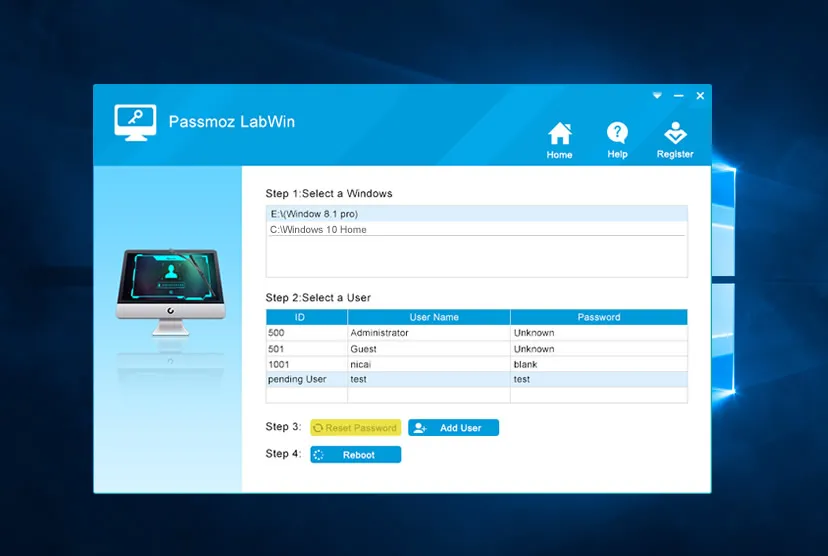 Summary
All of these steps work for different scenarios. Choose the one that is best suited to your specific situation, or simply go straight to the third option and let the software do all the hard work for you. Finally, remember to set a new password once you have access to your Windows 10 PC.