If you are having trouble getting into your Windows 10 PC because you have forgotten the password, then you can rest assured that there are several tools that you can use to access the computer again without taking much effort. All of us might have forgotten our password at one time or another so it's not the end of the world. So take your head out of that noose and let us show you what you can do to get out of this predicament.
Before we proceed, there are a couple of things you need to know. First of all, it is not at all necessary to reinstall Windows just because you forgot the password. A lot of users still think that this is the only way. They can't really be blamed because this is how it once was. But times are different now, and there are several software applications that will allow you to bypass the password that is required when logging into Windows 10.
Let's look at four different ways by which you can tackle this issue.
Method 1: How to Log into Windows 10/ Computer by Factory Reset
A factory reset will get rid of your problem with the password, but it may cause other problems including loss of data and any settings applied to your Windows PC. That being said, this way will definitely work but you will need the original installation CD for Windows 10. If you do not have this, you will need to create it using the appropriate ISO file that you can download from Microsoft's website.
Since you do not have the password for your Windows 10 machine, you will not be able to access any of the local settings to reset the computer this way. For that reason, you will need a Windows 10 installation CD to be prepared in advance of this method. If you do not already have one, you can make one by first downloading the iSO image from Microsoft's website and then creating a boot disk by burning the iSO image to a DVD or CD. This obviously requires additional software, for which you can use something like ImgBurn. Once you have the installation disk in hand, follow the steps below to log into your Windows 10 PC without a password.
Step 1: Insert the installation disc into the locked Windows 10 PC and boot the machine from this disk. In order to do this, during the boot up process you will need to click on the special key to enter the boot menu. Once there, you can change the boot priority so that your computer boots from the CD or DVD.

Step 2 : You will now reach the installation screen, where you need to click on "Next". Subsequently, click on the option that says "Repair your computer", then click on 'Troubleshoot' and select the option to reset this PC.

Step 3 : At this point you need click on "Remove everything", and this will remove your password. Unfortunately, you are also giving permission to remove your settings, apps and personal files.

Step 4 : You will now be given an option to exclude all other drives other than the one in which Windows installation files are stored. To do this, select only the drive where Windows is installed. Otherwise, select all drives.

Step 5 : Now click on "Just remove my files"' and finally press the "Reset" option to factory reset your Windows 10 PC without having the password.

As you can see, at the very least, you will be losing all of the data that is stored on the drive in which Windows is installed. You can avoid this trouble by trying out the second method that we are about to describe.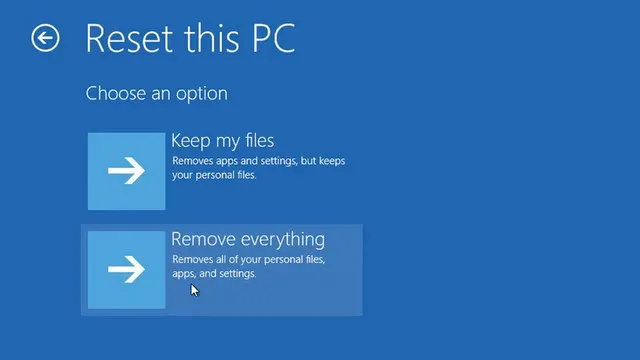 Method 2: How to Sign in Windows without Password By Contacting Customer Support
If you want to do it the old school way, then you are welcome to contact Microsoft's Customer Service Division. You will find a small panel on your PC that contains the serial number of the computer. On that, you may also find toll free customer support phone number, but even if you don't you can simply Google the number for your area.
Be aware that Microsoft can only help you reset the lost password for a Microsoft account. They may recommend a factory reset or a re installation of Windows to reset a local account password. Or they may request remote access to do it themselves. If you are ready to face that rather than do it yourself with an easy to use software like PassMoz LabWin, then go ahead and get Microsoft's help to log into your Windows PC.
Please note that you may be transferred to paid technical support in certain cases. Escalated tech support is not cheap, and you may find yourself saddled with the big bill at the end of the call. There is also another way to deal with this issue, which we have outlined below.
Method 3: How to Log into Windows 10/8/7/Vista/XP Automatically with PassMoz LabWin
LabWin is a highly trusted and reliable password recovery application being used by millions of Windows computer owners around the world. It has been extensively tested on multiple versions of Windows as well as top PC brands like HP, Lenovo, Acer, Asus, Samsung, Toshiba and many more.
What makes this software really attractive for a Windows user is the fact that it has a fool proof recovery rate of 100% for any type of Windows password. While a lot of other password recovery utilities can take hours to crack a password, PassMoz LabWin will reset or blank it in a matter of minutes. The other key feature of this tool is that it does not require any additional software such as ISO burning tools. It is also simple enough to be used by anyone no matter their experience level with computers.
PassMoz LabWin essentially follows a three-step method to help you unlock any Windows PC including Windows 10. The first step is to create what is known as a password reset disk on a different computer for which you have administrator access. The second step is to boot your locked PC from this reset disk and access the PassMoz LabWin Interface. Once you are there, the final step involves simply selecting the right parameters and telling the software to reset your password and reboot the system. None of your data will be touched in the process, and you will no longer require a password to access the files on that PC.
Step 1

Find a Working Computer and Install LabWin

Since you don't have a password, this first step needs to be carried out on a different PC where you have administrator privileges. Download PassMoz LabWin from the official source and install it on that PC.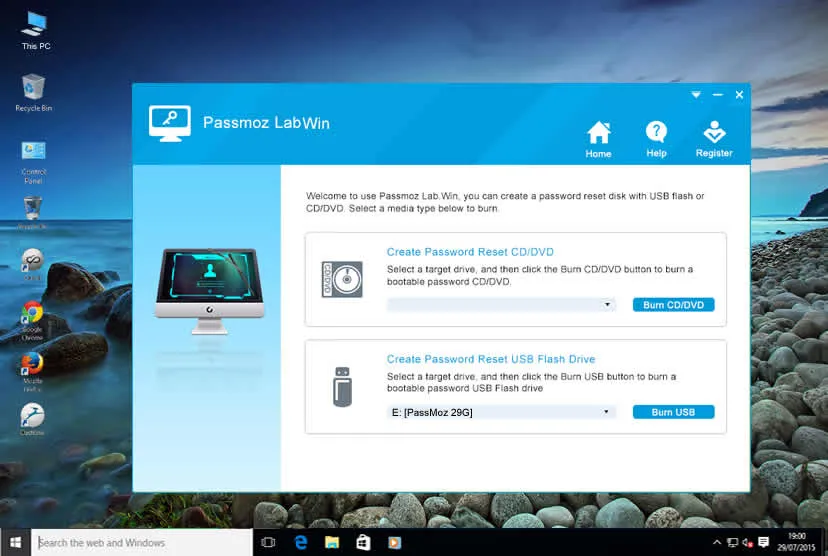 Step 2

Prepare for Password Reset Disk

Now insert a USB flash drive or a DVD / CD and launch the application. Using the options that you see there, burn the bootable media to the disk or drive by clicking on the appropriate "Burn" button.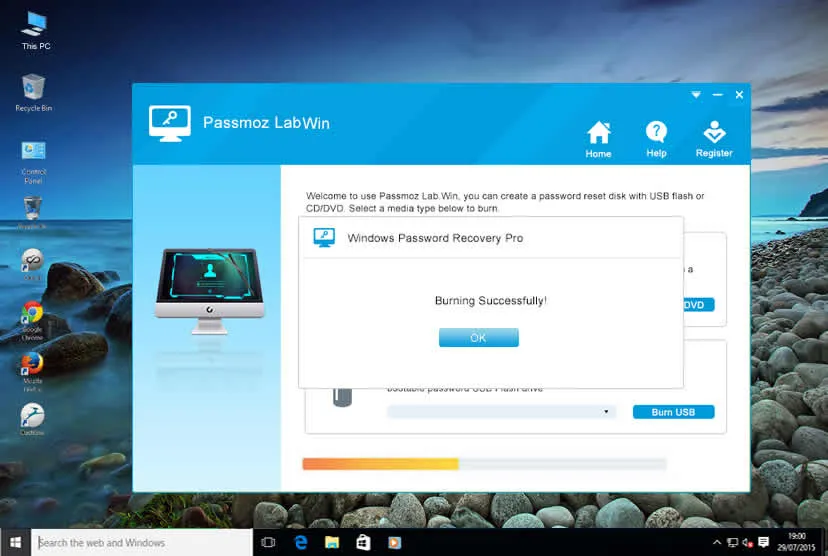 Step 3

Insert Reset Disk into Locked Computer and Remove Password from User Account

Now that your boot disk is ready, insert it into your locked windows 10 PC and boot up the machine from this media. It's easy to do this. While the computer is booting up, use the special function key (F1, F2) or other hotkey to go to the boot menu and change the boot order so that the computer will boot from the media that you inserted.

Once you see the PassMoz interface on your screen, select the appropriate OS version from the list provided on top. If you only see one, select that. Also select the user account that is locked, and then one after the other, click on "Reset password" and "Reboot". You will now find that there is no password required to login to your Windows 10 PC.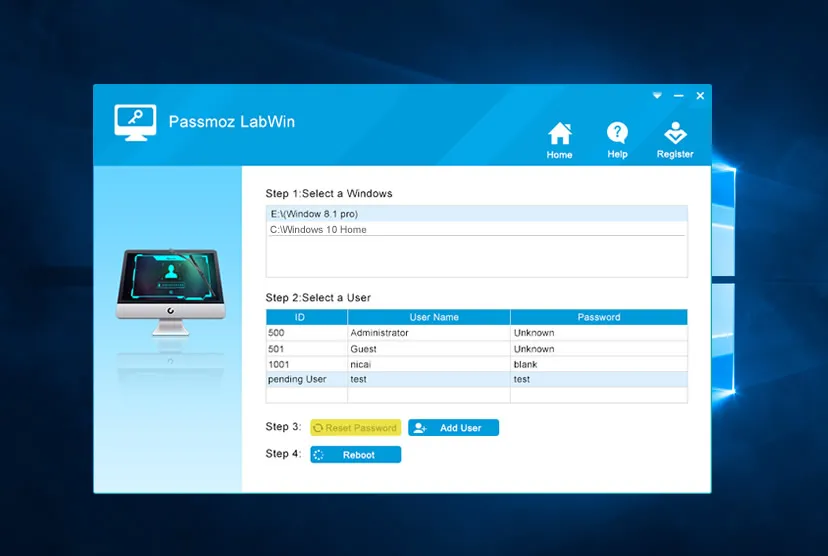 Although this software comes with a 100% recovery rate for any type of Windows password, for any reason if you feel you are not able to remove password from your Windows 10 machine, you can consider the last option.
Method 4: How to Log into Windows without Password by Taking it to Repair Shop
You might also consider taking your PC to a local repair shop. However, there are several reasons why this is not a recommended course of action. First of all, this particular issue does not require any advanced technical expertise to deal with. You have already seen that there is a capable software that can handle the situation. Secondly, if you don't know much about computers, the repair shop may take advantage of the situation and do things that are unnecessary and charge you for them. For example, they may tell you that a re installation of Windows is absolutely required. Or they may charge you to factory reset your Windows PC - something that you can do on your own as we saw in the first method above.
If you do decide to take it to the repair shop, you should be aware that you are doing so at your own risk. An unauthorised service centre meddling with your PC could void any warranty that currently covers your system.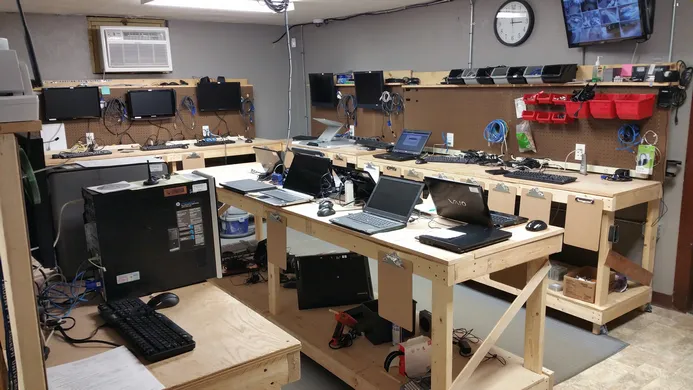 Conclusion:
It is amply clear which of the four methods described above is the quickest, easiest and least painful way to login to a Windows 10 computer without a password. All that remains is for you to make your choice and get the job done.